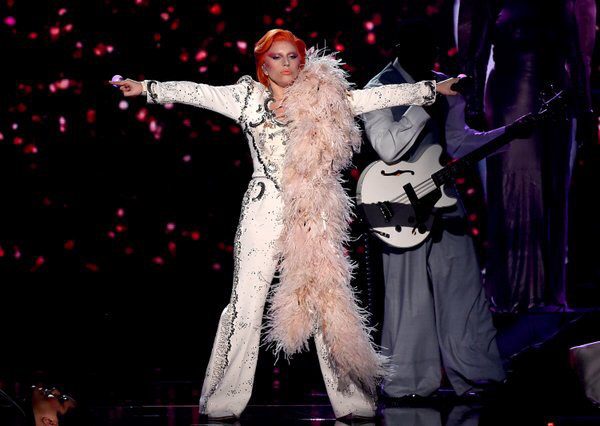 Lady Gaga wasn't the only star on stage during the tribute to David Bowie at the Grammys on Monday night, there was another star powering the David Bowie experience – Intel. As the hashtag #INTELinMusic ahead of the medley of the late British music icon's hits hinted, Intel enabled the projections and other digital pyrotechnics (including live CGI or animation for a liquid version of Bowie's iconic Aladdin Sane thunderbolt, along with robotics and a hologram of the ever-changing Bowie). The wizardry helped Gaga channel her idol, who died last month at 69 from cancer.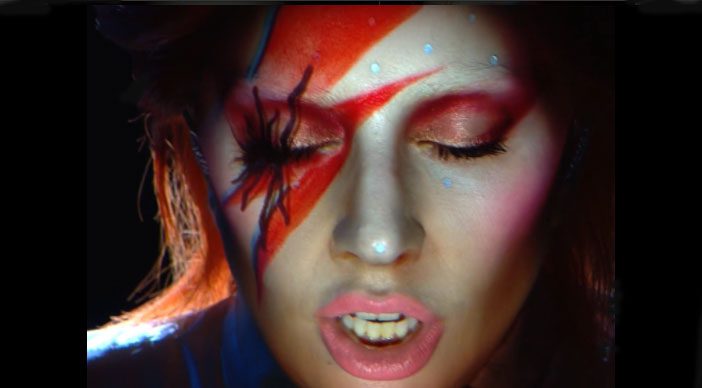 Haus of Gaga, worked with Intel to create a futuristic show, including a hologram of Bowie himself and accompaniment from a piano with three robot arms. They also made "digital makeup" that tracks Gaga's facial movements in order to project Bowie's looks through the years onto her face in a single performance. The ring on her finger directed the LED wall behind her so she could direct the visuals live through the motions of her hands and wrists. A major concern for Gaga was making sure the performance felt seamless, so that viewers wouldn't be taken out of the experience. For Bowie, technology "always existed as another instrument in his symphony," without distracting anyone from pure wonder.
Intel has a two-year deal with the GRAMMYS and will create another tech showstopper at next year's ceremony. Intel's press release called the performance the "First of a Multiyear Partnership Designed to Showcase How Intel Technology Inside Enables Amazing Music Experiences Outside". In collaboration with Intel technologists and Lady Gaga's creative team, specialized hardware powered by Intel® Xeon®, Intel® Core™ and Pentium® processors provided the requisite high performance to choreograph the lighting, audio and projection systems in perfect harmony with Lady Gaga.
Watch the entire awe-inspiring GRAMMY tribute performance below:
via
What did you think about Lady Gaga's performance?  What were your favorite GRAMMY moments of the night?  Share your #INTELinMusic thoughts below!
Comments