If you wondered if Apple's newest venture in fashionable technology would be accepted by the fashion industry, your answer is here!
There are actually two mega stars on the cover of Vogue China's November issue. There's supermodel Liu Wen, one of the world's highest-paid models and Victoria's Secret star, and then on her left wrist, the Apple Watch.
Check out the cover shoot below, after all, it might be the frontrunner for the most wearable of the high-end techcessories we've seen so far.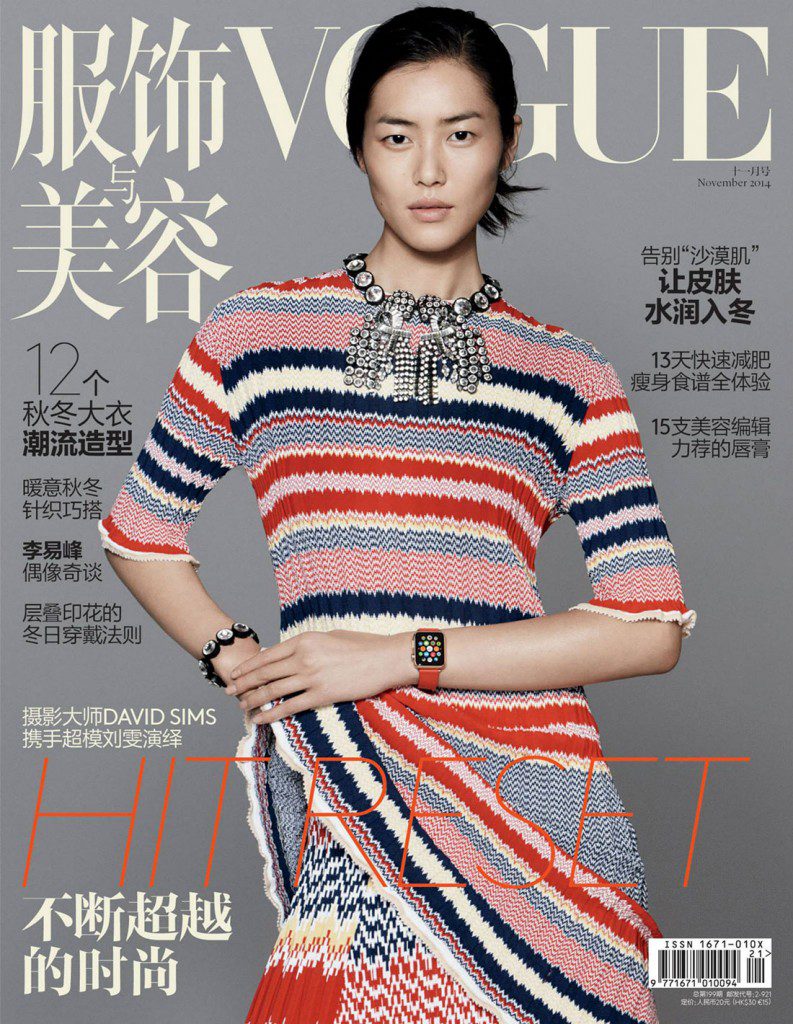 On the November Vogue China cover, the gold Apple Watch is styled with minimal accessories, and with its colorful interface, it definitely stands out and holds its own. Wen appears to be wearing the 18-karat yellow gold Edition Apple Watch, which features a red Modern Buckle Band. She's also featured wearing other Apple Watch models on a spread inside the magazine.
The smaller 38-millimeter timepiece+ is outfitted with a thin red band to coordinate with the bold Ikat-style stripes on Wen's Céline shirt dress, which earns it points for personalization — remember, this wearable broke from the one-style-suits-all camp with its collection of customizable, interchangeable bands. But what really wows us is its overall ability to fit right in with a cover-worthy ensemble.
According to Vogue, it's definitely a step above many wearables on the market today, but could you see yourself wearing the stylish smart watch daily?  Share your thoughts on the Apple Watch and the cover below.
Comments