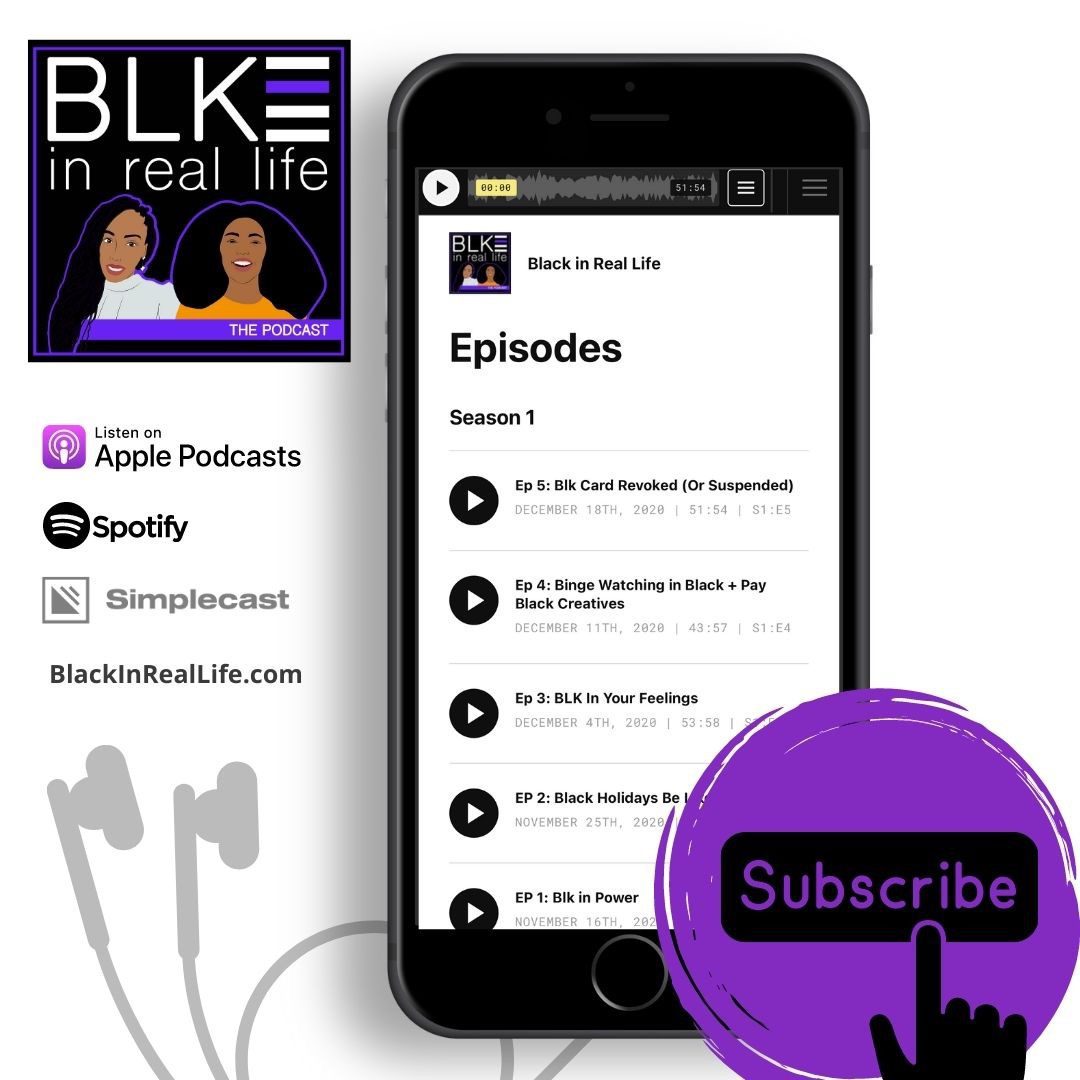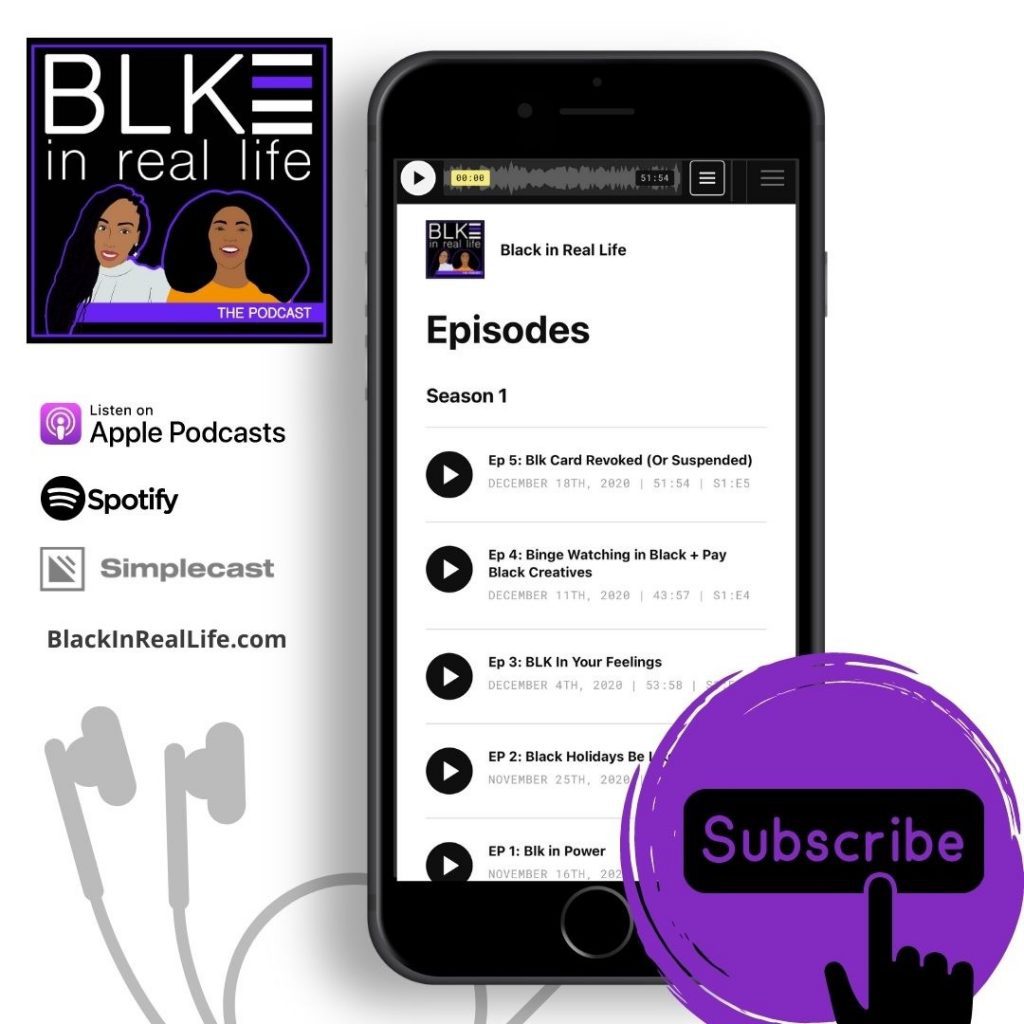 What happens when two creatives take their candid conversations from the telephone to the podcast airwaves? A mashup of strong opinions, contradicting perspectives and the origins of all things Black In Real Life.  Featuring the odd couple of creatives, Yoli Ouiya founder of Yoli's Green Living and The Food and Wellness Equity Collective and yours truly, Christen Rochon of CandidlyChristen.com and author of The Creative Discipline Project. From politics, womanhood, family conflicts and more – this is more than culture, this is real life.  Black in Real Life – the podcast.
So what can you expect out of our podcast?  Insightful conversations about the black experience, funny moments and good old fashioned girl chat!  Check out our full episode list below:
EP1: BLK IN POWER 
EP2: BLK HOLIDAYS BE LIKE
EP3: BINGE WATCHING IN BLK
EP4: BLK IN YOUR FEELINGS
EP5:  BLK CARD REVOKED (OR SUSPENDED)
EP6:  THE 2021 TEN BLK COMMANDMENTS (WHAT WE NOT GONE DO IS)
EP7: BLK EYED PEAS AND OTHER DELICACIES
EP8: IN BLK WE TRUST
EP9: ADULTING IN BLK
EP10:  BLACKITY BLACK BLACK HISTORY MONTH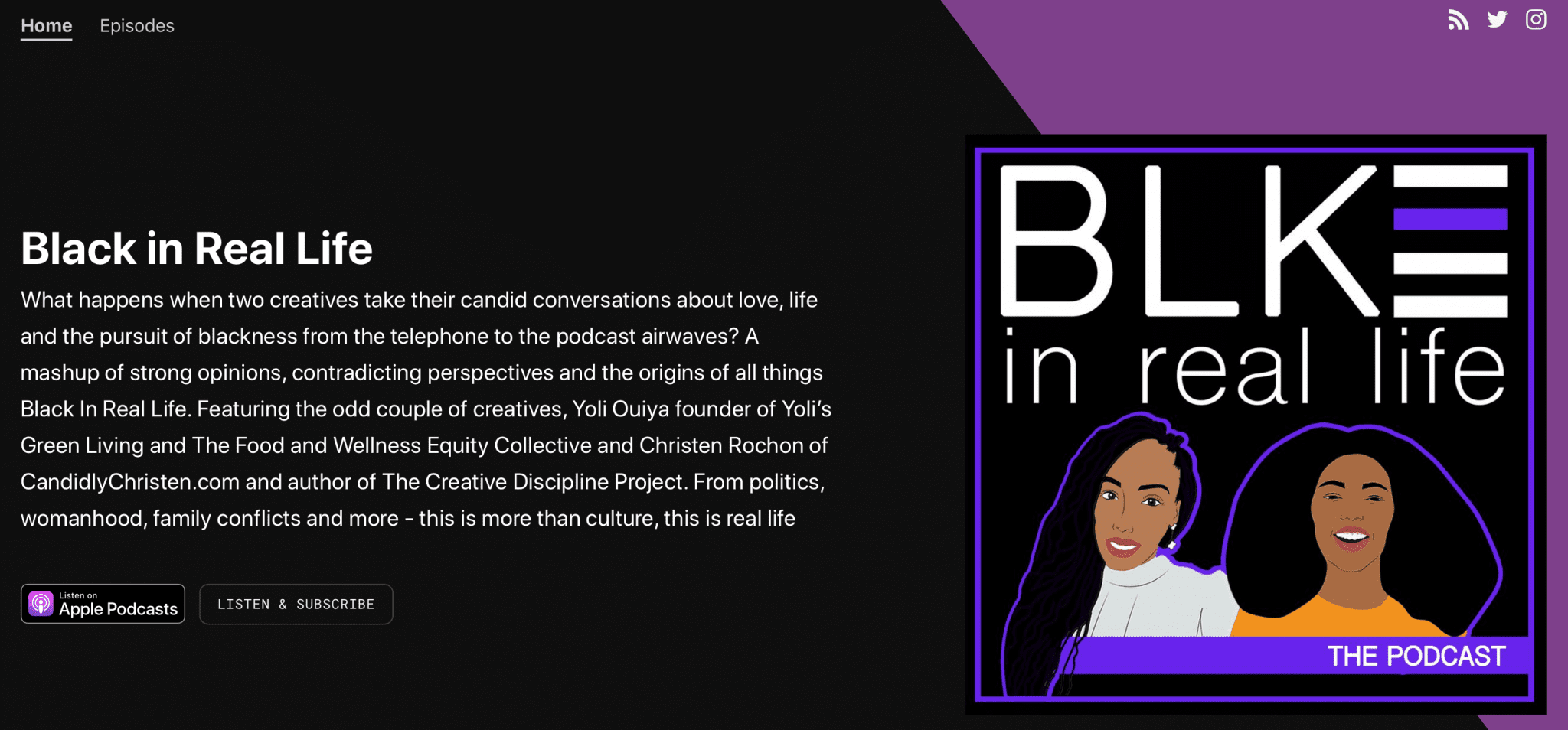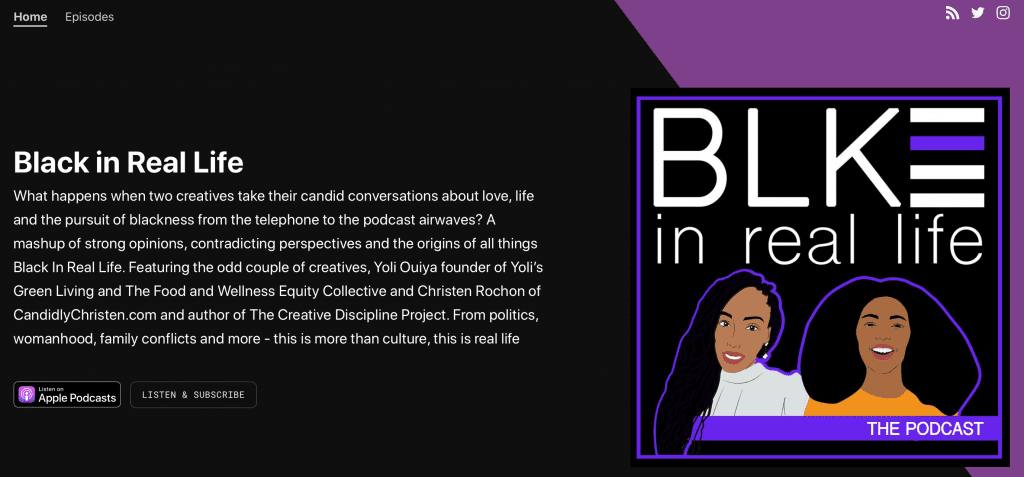 Catch up on the first season now at BlackinRealLife.com.