Sephora is reinventing retail with its new approach to online and in-store shopping. Its social and mobile makeover, unveiled today, includes: an entirely new personalized web experience, new mobile website, iPhone app and iOS devices in over 100 stores. Sephora is also one of the first retail brands to fully integrate with Pinterest, adding "Pin It" buttons to every product and brand page.
"Digital is a must for the future of retailing," said Julie Bornstein, senior vice president, Sephora Direct. "With the social, digital, mobile and website updates, we're giving our clients the most customizable experience in the beauty industry, and connecting clients with our experts in the ways that are most relevant to them. We're excited to makeover the future of shopping."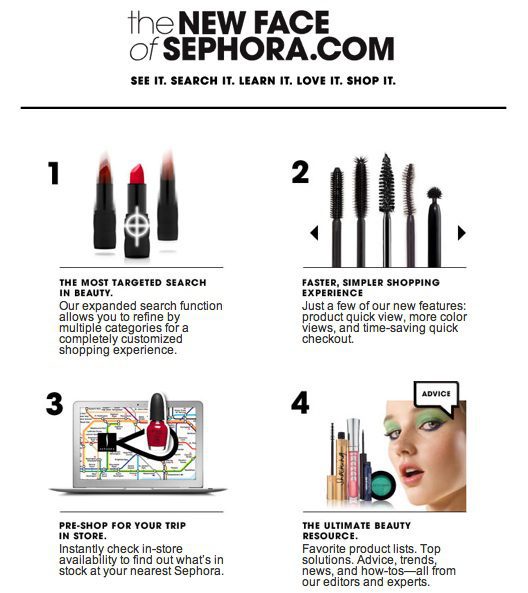 Sephora.com gets a whole new look
Live today, Sephora unveiled its faster, smarter website that offers the most targeted product search in the beauty category today. Each product on Sephora.com has been tagged and indexed with 25 different characteristics – from relevant data like target age group, to specific ingredients, formulations, fragrance, price and more – so a client can easily find the right product. It took a team of 50 people and 5,000 hours to index and tag every single product, and the result is an incredibly targeted, personal experience.
The Sephora.com makeover also includes 80,000 additional images, product quick-views, more color views and time-saving checkout; clients can place an order in half the clicks, and in half the time.
From Sephora.com clients can also check in-store availability for any of Sephora's over 300 stores, create favorite product lists, learn the latest trends, get personalized advice, watch tutorials from Sephora's editors, and interact with experts instantly. All of these new Sephora.com features will also be available on the m.sephora.com site.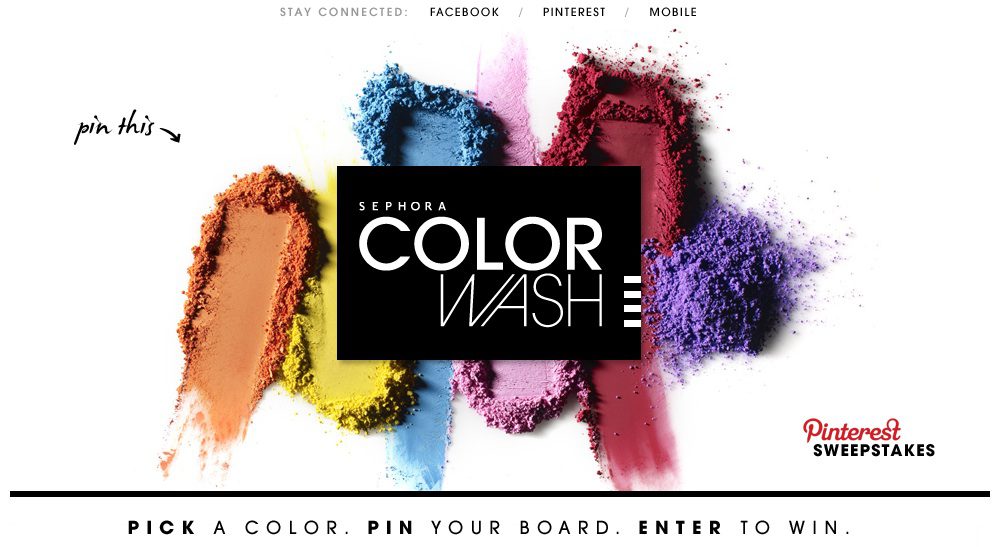 Sephora's new social tools:  Pinterest and Instagram
Also announced today, Sephora is one of the first major retail brands to fully integrate with Pinterest, the social bookmarking tool for images and video. The Pinterest "Pin It" button is on every product page, letting users pin any of the 14,000 products from Sephora.com. Fans can also check out Sephora inspiration boards, highlighting current looks and new products.
Sephora's new feed on Instagram will give followers a behind-the-scenes look at the company and its staff, and what trends and products are driving buzz in the beauty world.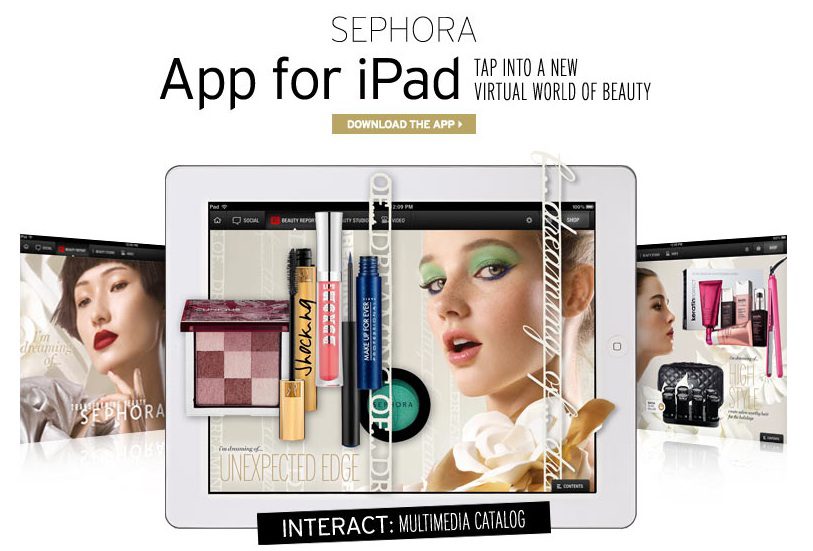 Sephora's new mobile look:  iOS devices in every store
As part of Sephora's mobile focus, it is testing iPads in stores. Twenty stores in the U.S. have been outfitted with iPads to give the client another way to navigate Sephora's thousands of products and interact with a menu of services offered at the Beauty Studio. Sephora is also distributing an iPod Touch to allow sales associates to help clients find and research products through the Sephora app, and allow for faster, mobile checkout.
"Some retailers are afraid to allow devices in their stores, but we embrace it," said Bridget Dolan, vice president, Interactive Media, Sephora. "We're bridging the online and offline world, and making it as easy as possible to find the products you want, in a way that's cool, familiar, and helpful."
All of the social and digital updates are available beginning today, April 9. To visit the new site go to www.sephora.com, and follow along on Facebook, Twitter, Pinterest and Instagram.