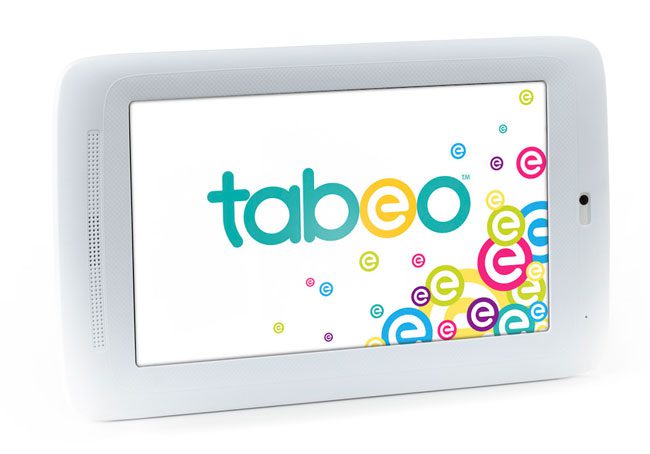 Toys R Us Inc. is stepping into the heated tablet-computer wars with a $150 version for kids — including Wi-Fi connectivity, extensive parental control features and 50 pre-loaded apps that include popular games such as "Angry Birds" and "Fruit Ninja."
But will kids want it and parents buy it?  "You can jam 50 apps into this and make it an overwhelming value," said toy industry analyst Sean McGowan. "But at the end of the day, kids may decide it's not cool and it's either Apple or nothing."
Some adults are questioning whether kids really need their own simplified — and child-proofed — gizmos.
News of the Toys R Us tablet, named tabeo, comes during a month that's been filled with new gadget announcements. Amazon.com Inc. unveiled four new versions of its Kindle Fire tablet last week, and Apple Inc. is rumored to announce its own 7-inch mini iPad in the coming weeks. The tabeo tablet will come with nearly 20 pre-loaded game apps, almost 10 educational apps, about a dozen entertainment apps and a few book apps.
Parents can also prevent kids from accessing specific websites or spending 24 hours a day glued to the tablet. Parental controls allow people to set up boundaries for eight users, block 27 content categories and additional sites, and pre-set what days and times users can go on the Web. It runs on Google Inc.'s Android Ice Cream Sandwich operating system.
Tabeo is available for pre-order now and will be sold exclusively by Toys R Us beginning Oct. 21.
Would your kid use a kids-only tablet?