The tablet market continues to grow by leaps and bounds this year, and many new versions were introduced last week at the 2012 Consumer Electronics Show in Las Vegas. Some innovations to the tablet are major. Fujitsu's tablet can be fully submerged in water for up to 30 minutes without any damage, while Lenovo's tablet can easily be converted into a laptop with double the battery life.  Looking for the Tablet best suited for you and your life?  Check out a few that caught our eye and discover which tablet is best for you!
5.  Fujitsu Arrows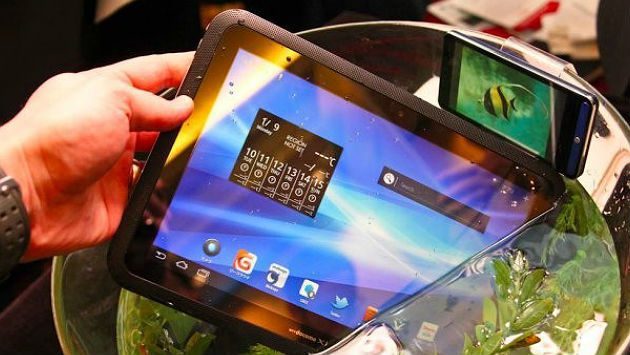 Fujitsu Arrows 10.1-inch tablet, running on Android, can survive a dip in water—and full submersion for up to 30 minutes. The built-in camera can recognize hand gestures for operation even without directly touching the screen. As a result, smooth operation of the tablet PC is possible when preparing food and the user's hands are not clean, or even when in the bathtub and user's hands are wet.It has not yet been released in America, but it is being sold in Japan. For more on the Fujitsu Arrows, click HERE.
4.  Lenovo Yoga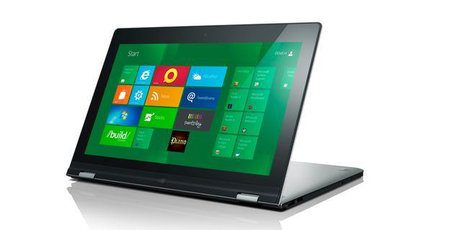 Yoga was that it was a fairly standard Lenovo ultrabook, that was until I saw its party trick, which saw the Yoga's screen folding all the way back on itself to convert into Windows 8 tablet. Folding a notebook PC screen all the way back felt plain wrong and I was waiting to hear the sound of snapping plastic but as a tablet the Yoga felt great in hand and was very light to carry.  For more on the Lenovo Yoga, click HERE.
3.  Sony Tablet S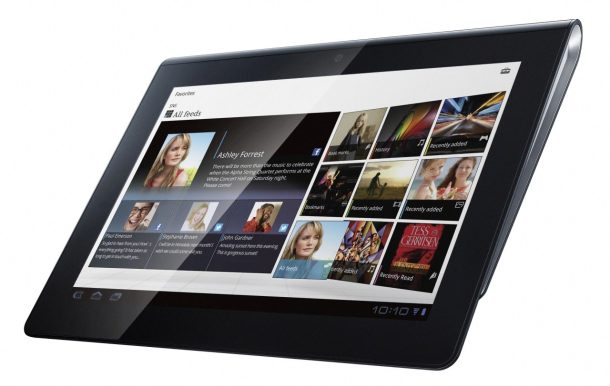 With two big bonuses outweighing the other tablets on this list….1.  Flash enabled and 2. The 9.4″ touch screen, Wi-Fi®, universal IR remote, latest Android™ platform, Sony Entertainment Network with Music Unlimited, Video Unlimited and games for PS Certified devices.  For more on the Sony Tablet S, click HERE.
2.  Toshiba Excite X10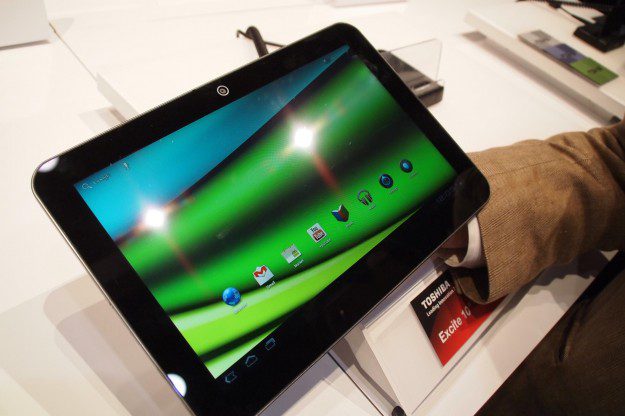 The Excite, a 10-inch Android tablet, is .3 inches thick and weighs 1.2 lbs. The screen supports a 1280 x 800 resolution and is coated with an anti-smudge surface. Inside, the tablet is running a 1.2 GHz dual-core Texas Instruments CPU and 1GB of RAM. It's yet to be determined if the Android OS will be Honeycomb or Ice Cream Sandwich.  For more on the Excite X10, click HERE.
1.  Samsung Galaxy Note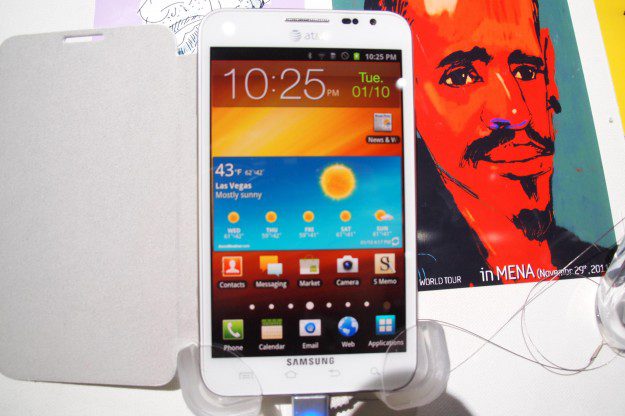 It's pretty much a tablet in terms of size, and it runs Android 2.3 (Gingerbread), a version of Android built for smartphones. But in my mind its more of a smaller tablet than a larger smartphone. For more on the Galaxy Note, click HERE.
These tablets definitely caught my attention during my time at CES – I'm looking forward to bringing you a detailed user experience with the Sony Tablet S fairly soon.  The good people over at Sony provided me with a Sony Tablet S to play with and I'll be bringing you a play-by-play experience on the device soon…stay tuned…
Have you considered other tablets on the market?  Which tablet would you prefer?