From playing dress up with your favorite toys as a child (my toy of choice was Malibu Barbie – of course!) to the evolution of dressing up your toys today, consumers love a good game of playing dress up.  LA-based Computer Apparel has the next generation game of dress up with their Original V-Neck Sleeves, designed to protect Apple laptops, iPhones, and iPads in style.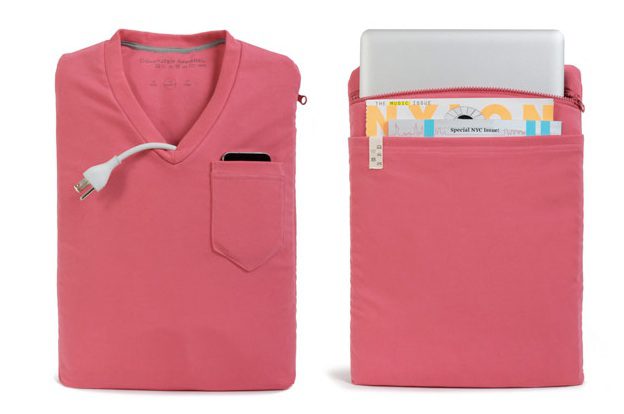 Crafted with high-quality cotton this perfectly tailored v-neck tee offers Mac enthusiasts a fashion-forward alternative to the common computer case.  Made from high-quality cottons and ultra-soft padding, the Original V-Neck Sleeve is not only a safe fit for computers and tablets, but it is also a machine washable one.  Equipped with convenient pockets to stow chargers, papers, and even a place for an iPhone, this is one computer sleeve that will never go out of style.  Available in a variety of colors, there's a V-Neck Sleeve to match your style seven days a week.
Computer Apparel V-Neck Sleeve for iPad, $49.99 for 13 and 15 inch, for 17 inch, $69.99 available at Computer Apparel.