As New York Fashion Week comes to a close, one of the highlights of the week is the Betsey Johnson Fall 2013 Collection.  Energetic 70 year old cart wheel diva Betsey Johnson debuted her Fall 2013 Collection to much surprise as most thought she was doomed after filing for bankruptcy. Apparently backer Steven Madden stepped in and save the day.  Best known for her pouffy and frilly dresses, Johnson showed her new active wear line on a catwalk that included cell phones, flirting, and a dynamic exercise routine led by the designer that included running in place, yoga and pull-ups.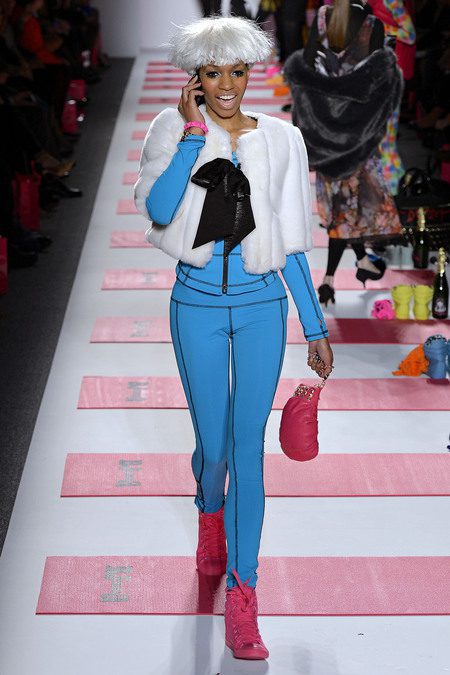 The garments presented were a mix of workout gear, party dresses, and accessories, all styled together in a wild explosion of colors -yellow, teal and hot pink lyrca -and layers. Cropped workout pants and zip-up jackets were printed with BJKicksA, the theme of for the show itself. Non-active wear clothes included sheer maxi dresses worn over leggings topped with faux fur.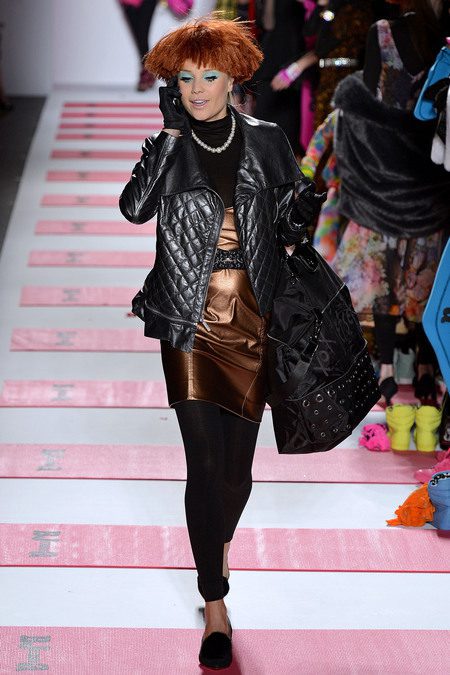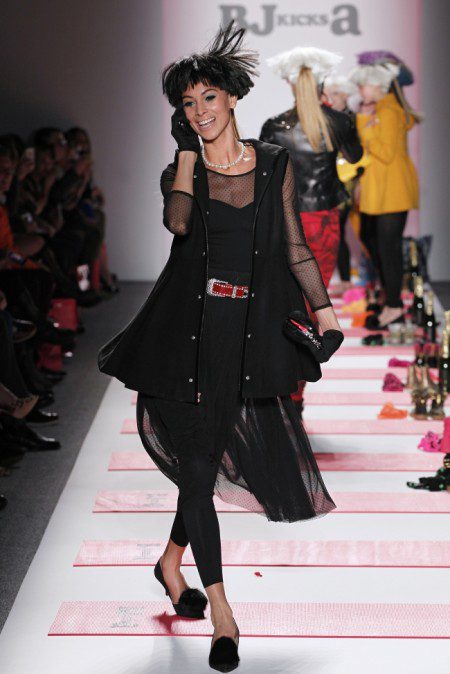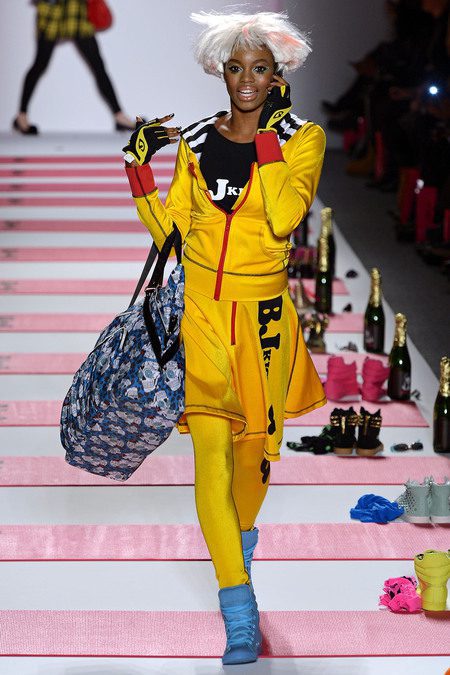 Activewear by Betsey Johnson includes neon-spotted matching pantsets, topped with hot pink quilted vests. Models wearing these sporty numbers ended up prone on the floor, arms outstretched, doing yoga poses!After the model walked, they formed a line, where Johnson led a spirited "class" where tights were used for pulls and champagne bottle were used as resistance. The runway instantly transformed into a yoga studio with a series of curls, crunches, and sit-ups!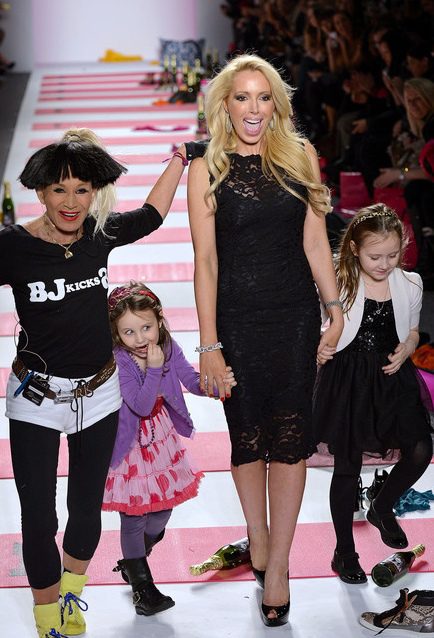 Betsey Johnson closed her show with her daughter Lulu, granddaughters and signature cartwheel with the loudest crowd ovation heard within the tents. What are your thoughts on the Betsey Johnson Fall 2013 collection? Will you be watching the reality TV shows "Betsey and Lulu" next month?
Check out more from the Betsey Johnson Fall 2013 Collection below: