Once in a while, a collection hits the runway of Mercedes Benz Fashion Week that makes you wish to fast-forward time and seasons. The Fall 2012 runway show by Tracy Reese was undoubtedly that collection for me.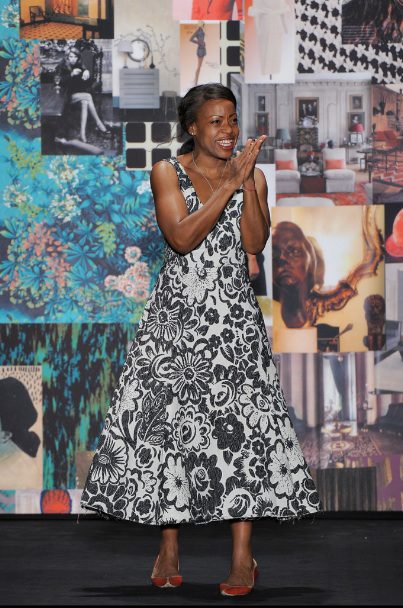 Designer (and fellow FAB Cass Tech Alumni) – Tracy Reese.
One resounding similarity of each piece in the collection made me believe in the flirty, happiness that fall fashion brings. Usually, the change in seasons brings a melancholy feel and desire to extend summertime weather and fun – well into the autumn months. This collection however, showcases pops of print and colors that bubbles up the anticipation for seasonal & fashionable change. The confident, bold shades of orange and bright greens paired with embellished tops and form-fitting silhouettes will definitely be a hit for the bold, fierce fashionistas that's unafraid of standing out in a room, on a runway or beyond.