Get ready for some serious data consumption because 4G LTE enabled cars and trucks will be hitting the road soon thanks to OnStar.

2015 Chevrolet Corvette, Impala, Malibu, and Volt would be the first General Motors' vehicles to come optionally equipped with OnStar 4G LTE. They will be followed by the Equinox, Silverado, Silverado HD, Spark and Spark EV. In the Canadian market, OnStar with 4G LTE will be introduced on the Chevrolet Trax as well. The majority of the 2015 Chevrolet lineup in the U.S and Canada will have a 4G LTE connection built-in at vehicle launch.
Launching on vehicles this summer, OnStar with 4G LTE is the most comprehensive in-vehicle safety and connectivity system available featuring an embedded Wi-Fi hotspot and enhanced OnStar safety and convenience services.  General Motors is introducing the broadest deployment of embedded 4G LTE connectivity in the automotive industry with more than 30 models equipped by the end of the summer, including the brand new 2015 Cadillac ATS Coupe.
During a recent launch event in New York, OnStar revealed the all-new, 2015 Cadillac ATS Coupe and demonstrated the advanced infotainment and telematics features including Siri Eyes Free, Text to Voice and Valet Mode.  Hosted by John McFarland, Director of Global Marketing & Innovation for General Motors Global Connected Consumer, the high-tech happy hour illustrated just how easy drivers can stay connected while on the go.
With data packages starting at just $5 a month, drivers be cruising the information superhighway at record speeds, sooner than you think.  I sat down with John McFarland to get the inside look at the new 2015 Cadillac ATS Coupe and discover just how easy connecting with OnStar 4G LTE hotspot will be.  Check out the video below.
For more information on OnStar and to discover when your favorite GM vehicle will be 4G LTE ready visit OnStar.com and get social online on Twitter, Facebook today.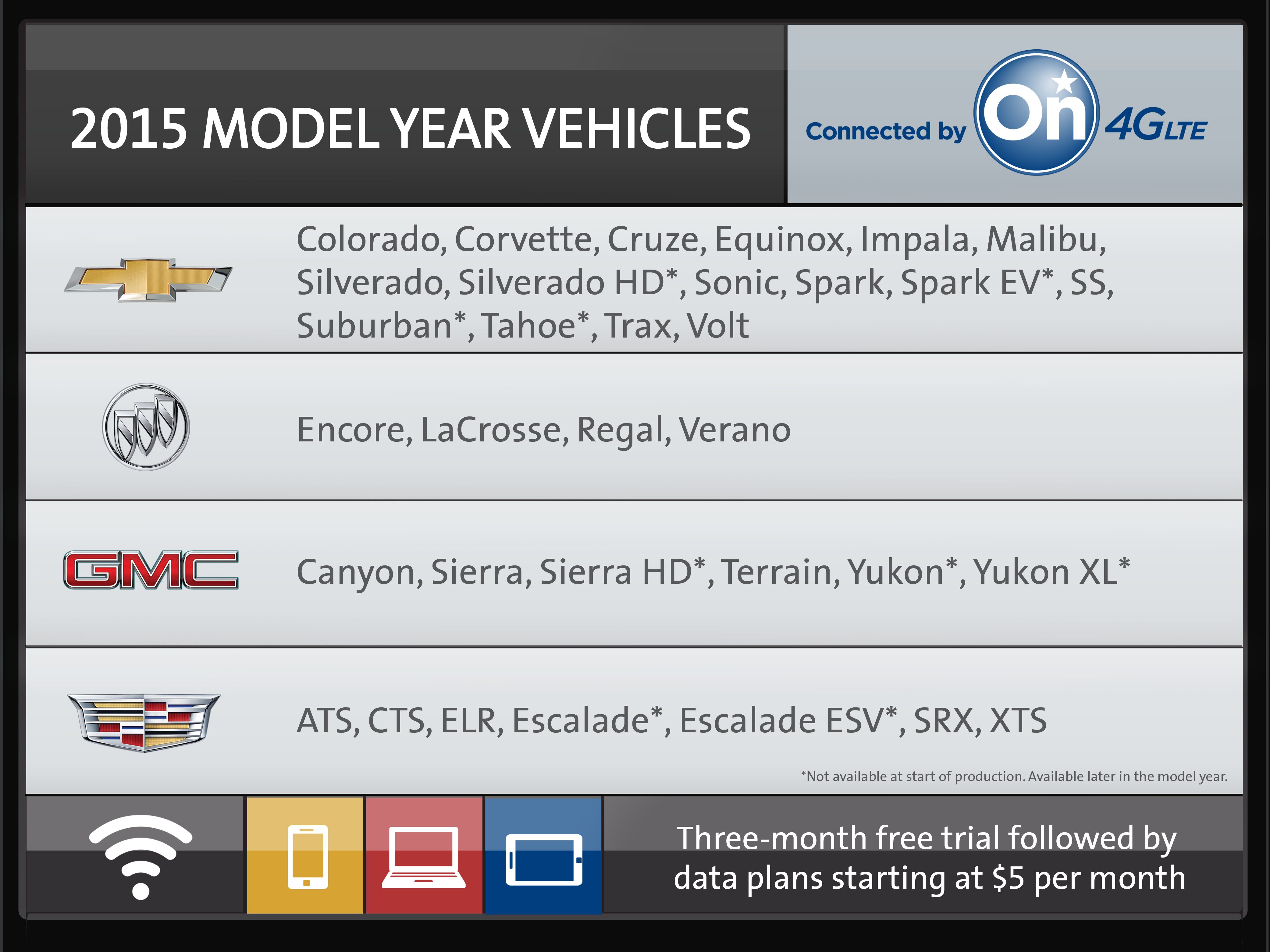 Comments