Back to school shopping season is here, and just in time for your next tablet purchase the lightest, slimmest and ultimate waterproof tab is here – meet the Xperia Z2 tablet, exclusively from Verizon Wireless.  FYI – This isn't an ordinary tablet –  The Sony Xperia Z2 tablet brings the best of both worlds together in a perfectly portable tab for work and play.  It offers the best of Sony's TV and audio technologies in the slimmest and lightest waterproof LTE tablet.  As the first tablet display with Live Color LED for the best entertainment viewing experience, the Xperia Z2 is the ultimate accessory for viewing your favorite movies on the go.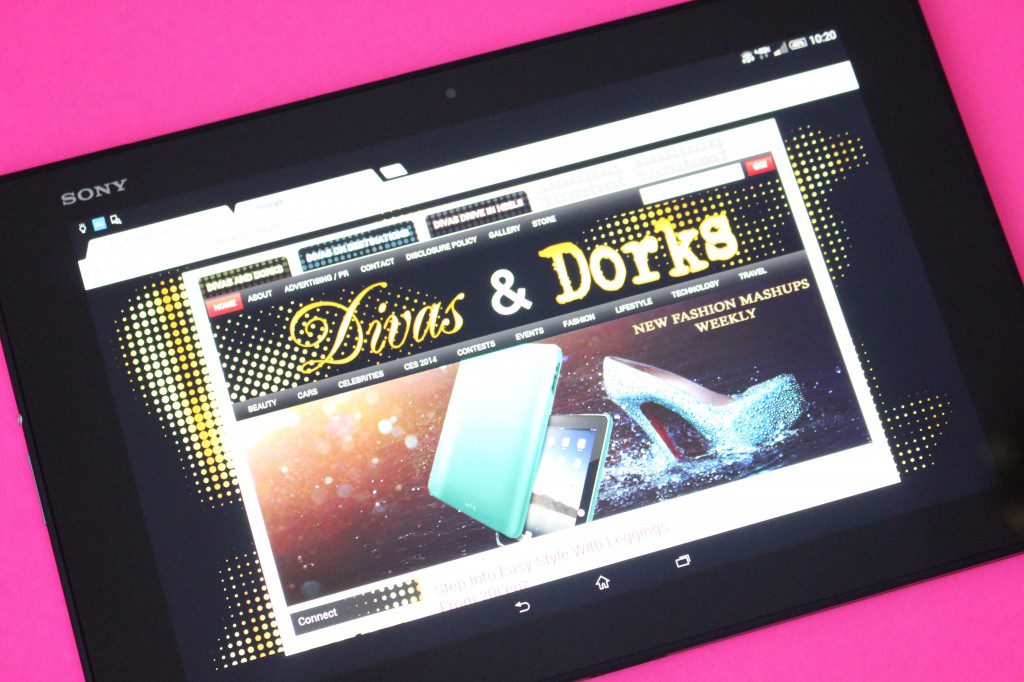 With the Xperia Z2 tablet, Sony has developed a tablet that is both beautifully sleek and portable.  You get only the best in sharp imagery with the Live Color LED display – it provides the best natural color and perfectly sharp images on screen, it's like watching a 60″ Bravia TV in the palm of your hand.  The Xperia Z2 audio experience is just as amazing as the visual experience.  The Xperia Z2 tablet offers a clear and dynamic sound quality experience through Sony's Front Surround, ClearAudio+ and Digital Noise Canceling features.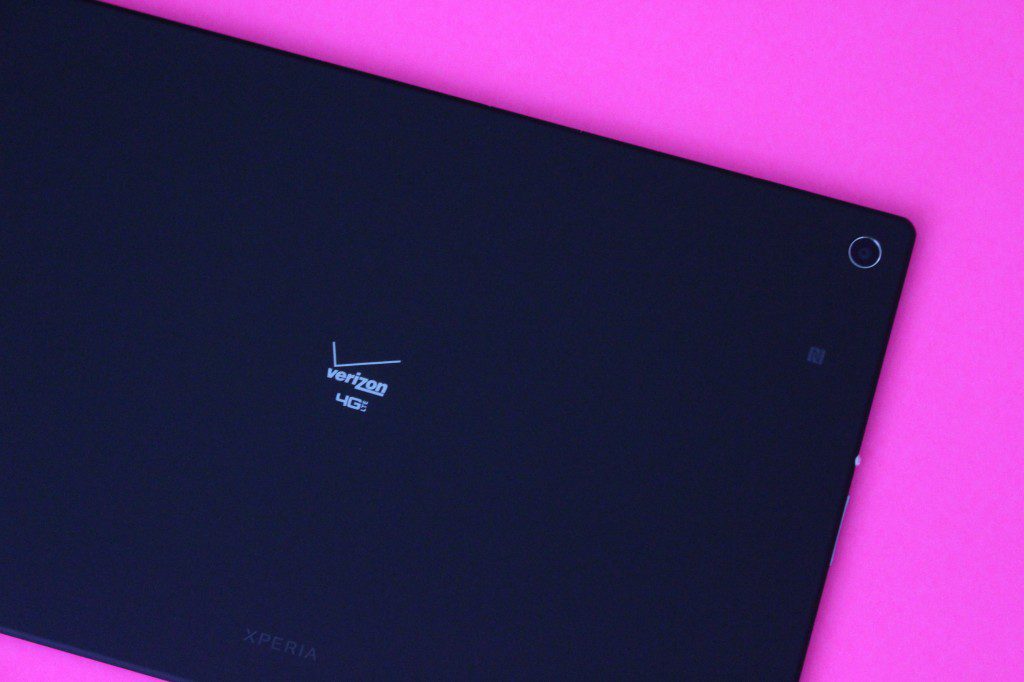 The tablet comes ready to go with pre-loaded Xperia camera apps to add an extra dimension of fun and creativity to your camera experience.  No more will you have to rely on downloading additional apps to find that perfect filter.  The 8.1 (rear) megapixel  & 2.2 (front) mega pixel camera allows for crisp and clear HD video and HD video chatting.  The Xperia camera apps allow AR effect for video, timeshift burst, background defocus and more.  With Xperia's pre-loaded suite of apps, you can snap the perfect picture (or edit it until it's perfect) the first time, every time.
The 10.4″ sized Xperia Z2 tablet is equipped with a super fast processor featuring Qualcomm Snapdragon 801 processor combined with STAMINA mode. Designed to increase performance and battery life, you'll never continue to make a mad dash for your charging chord ever again.  The 6000mAh battery (coupled with STAMINA Mode) offers up to 10hours of multimedia usage.  This is definitely the device you need for those long cross-country (and even some international) airline trips.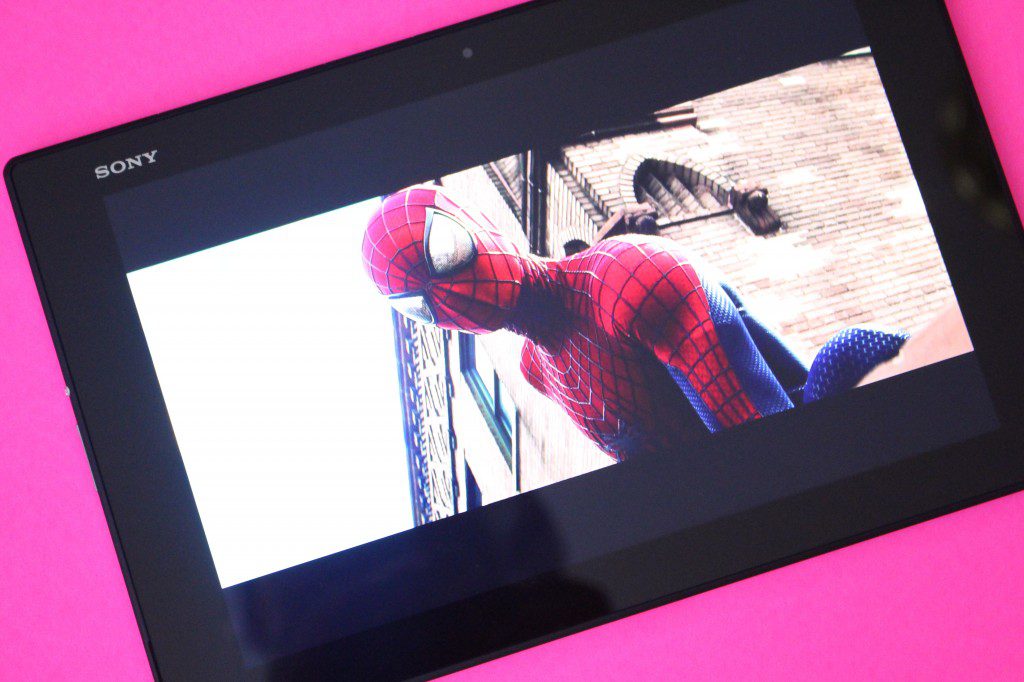 Wirelessly and seamlessly share content with your smartphone or TV via One-touch mirroring (NFC) and exclusive innovative accessories.  It comes with 32GB of internal memory and with the purchase of an additional memory card, you can use the microSD card slot for expandable memory up to 128GB.  Can you imagine watching a great movie during your subway commute home (New Yorkers) and then with the swipe of your finger, being able to continue your viewing experience on your television without any additional cable cords or data transfer?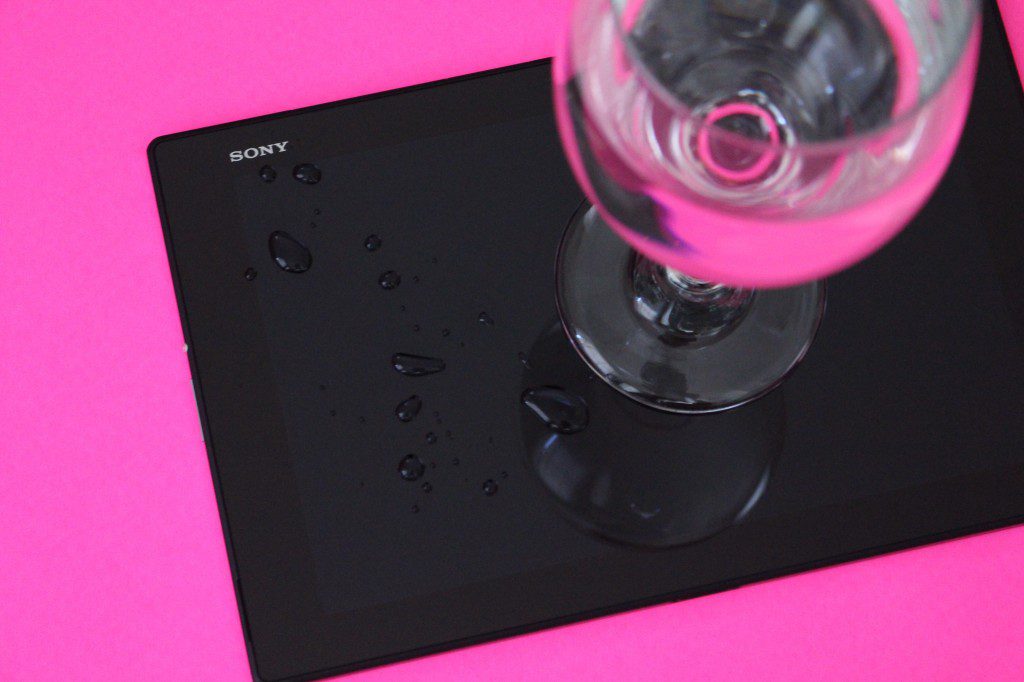 Did I mention that it's water proof?  Talk about a tablet that the entire family can enjoy.  Need to entertain the kids during one last summer road trip?  Charge up the Xperia with your kids favorite movies and be prepared for 10 continuous hours of pure uninterrupted bliss (no matter what spills incur).  The Xperia Z2 offers blazing fast speed with 4G LTE connectivity, Bluetooth 4.0 wireless technology and available for $499 exclusively at Verizon.
Comments