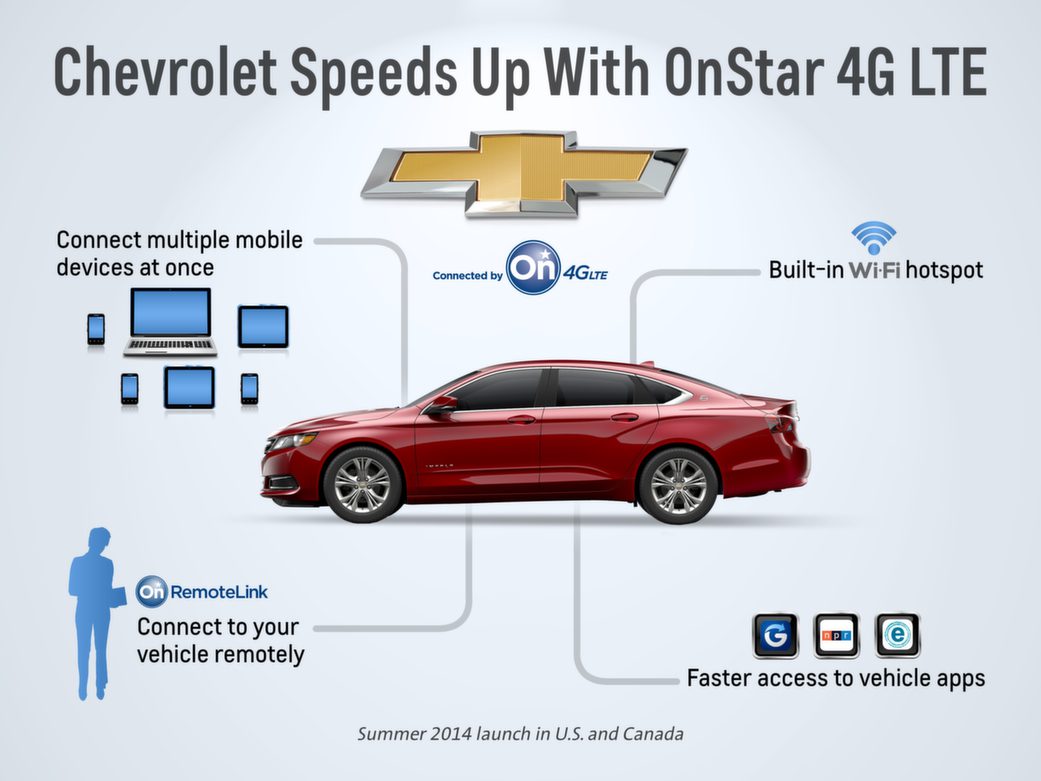 Starting this summer, Chevrolet will have some of the fastest vehicles on the roads, and that has nothing to do with horsepower. Chevrolet drivers will be enjoying high-speed data – made possible by a new OnStar 4G LTE connection in the vehicle, running on AT&T¹s network, the nation¹s fastest and most reliable 4G LTE network.
Last night at the Consumer Electronics Show in Las Vegas, Chevrolet announced that the 2015 Chevrolet Corvette, Impala, Malibu, and Volt d will be the first General Motors vehicles to come optionally equipped with OnStar 4G LTE. They will be followed by the Equinox, Silverado, Silverado HD, Spark and Spark EV. In the Canadian market, OnStar with 4G LTE will be introduced on the Chevrolet Trax as well. The majority of the 2015 Chevrolet lineup in the U.S and Canada will have a 4G LTE connection built-in at vehicle launch. More models will be announced later this year.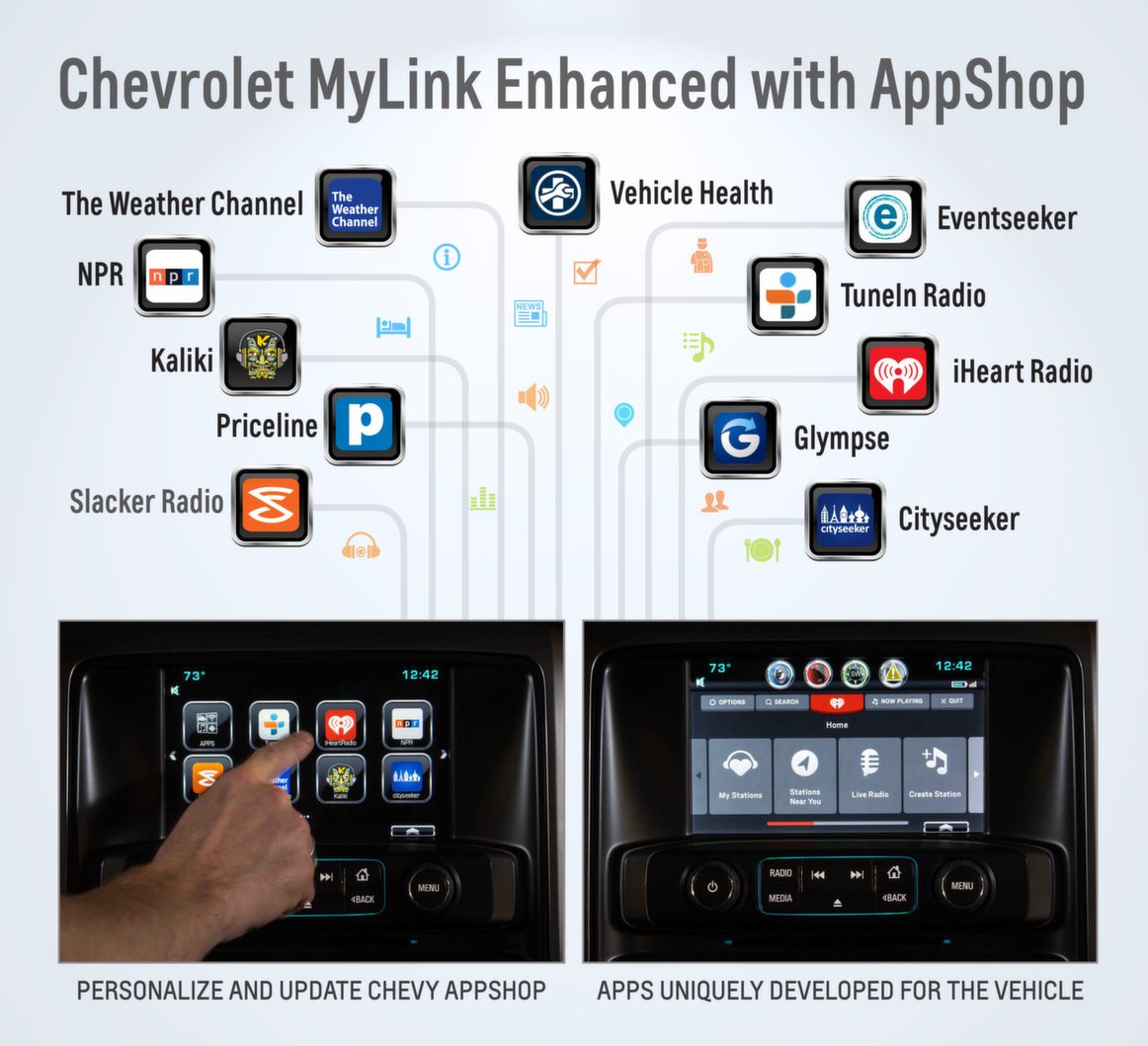 Chevrolet took infotainment personalization to a new level with Chevrolet AppShop.  Accessible through an icon displayed on the available MyLink screen that allows owners to view all available apps and download them directly to the vehicle, then organize, update or delete them. Available apps will connect drivers to music, news, weather, travel information, vehicle data and more and should help keep smartphones in pockets.
For live photos from last night's event and more details, check out DivasDriveInHeels.com – Chevy Adds 4G, AppShop and PDR.
Stay connected with all the CES News by following @OnStar #CES2014 #ConnectedByOnStar