Oprah is cleaning out her closet and giving fashionable fans, first dibs on her designer duds – via eBay!  In this next chapter, Oprah will be cleaning out her soon-to-be demolished Harpo Studios in Chicago and donating hundreds of pieces from the last 25 years of her tv closet on eBay.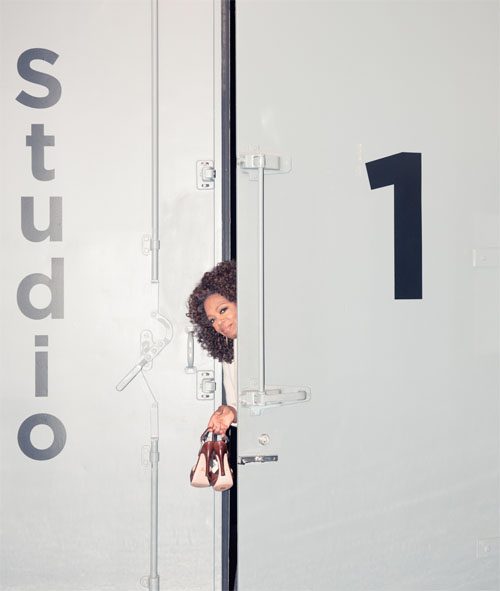 Standing in her 19-by-26-foot closet, she had tons of help from her bestie Gayle King and her creative director, Adam Glassman came to supervise. Fashion editor Jenny Capitain and stylist Kelly Hurliman were on hand to organize the pieces Oprah wants to keep and the pieces she's letting go of.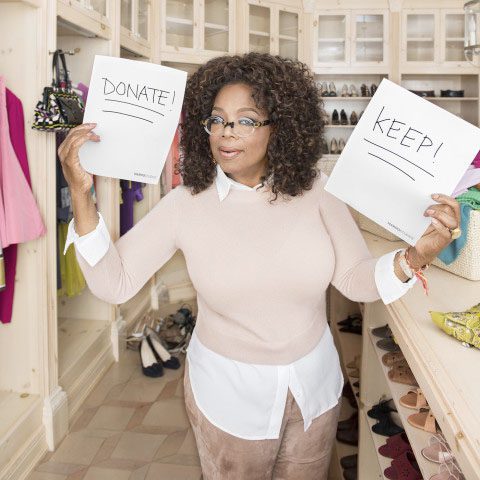 "You know, Adam [Glassman was] the one who made me realize I was holding on to clothes that were all about a dream I had for myself, said Oprah. "I chose them for this idea I'd gotten into my head of how someone like me was supposed to live, but they had nothing to do with my actual life. And that changed me!"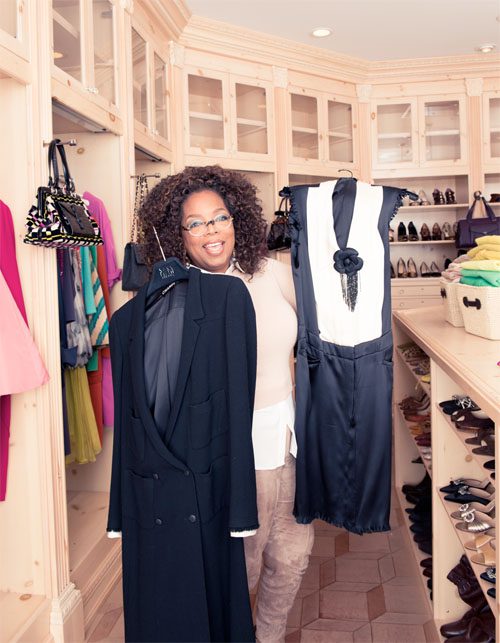 The Oprah eBay auction is slated to be filled with designer shoes, handbags, coats, jackets, dresses and more.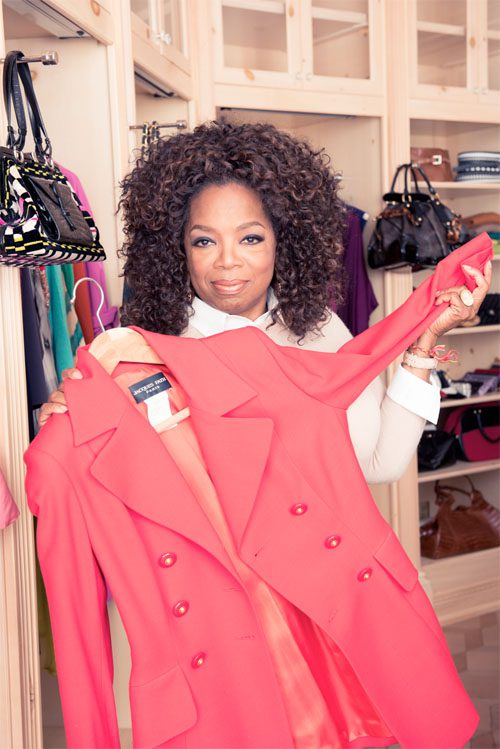 Lady O pulled out this bright coral blazer and said, "I just don't need all this intense color, the embellishment, the heels anymore. When you're in front of TV cameras every day, you have to stand out, but I'm in a different place now, and those things no longer serve me."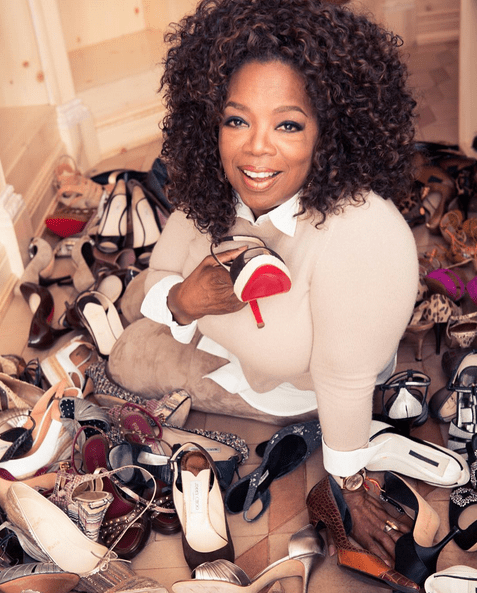 If you were a fan of Oprah's daytime TV threads, you can place your bets in the eBay auction with proceeds benefitting The Oprah Winfrey Leadership Academy for Girls. Mark your calendars. The auction launches March 4th at 12AM EST.  Get a preview of what you can bid on via eBay today.