Drooling over R&B diva Keyshia Cole's style choices lately? WE HAVE! Celebrity stylist Olori Swank has elevated her look to another level making her one to look for when she's expected to appear at an event. So when she hit the red carpet at the 2012 Soul Train Awards we were elated to see what Olori created for Keyshia.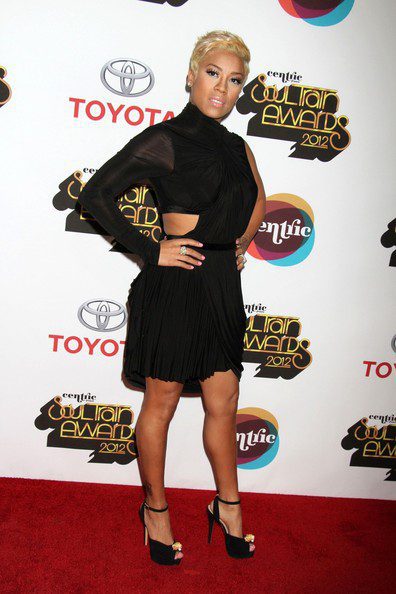 Keyshia Cole wore an Alexander Wang dress with Charlotte Olympia Bruce Enamel Leopard Sandals. Charlotte Olympia took a simple black peep toe heel and placed an enamel leopard atop of the toe. The Italian made shoe has a 5 ¾" heel with a 1 ¼" platform and an adjustable ankle strap.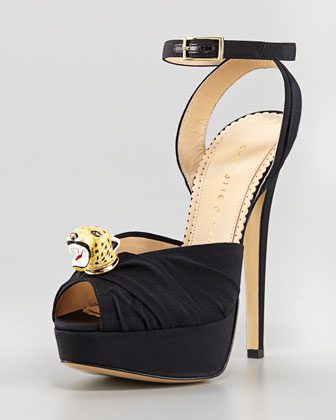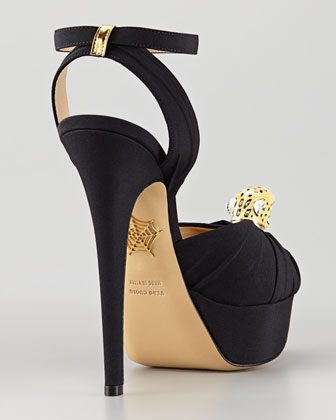 This shoe is a great basic with a pop of fierceness thanks to the big cat perched on your toe, a small detail that true shoe love would swoon over, and if you are dying to steal some of Keyshia's style you can head over to Neiman Marcus to purchase the $1485.00 pair of heels.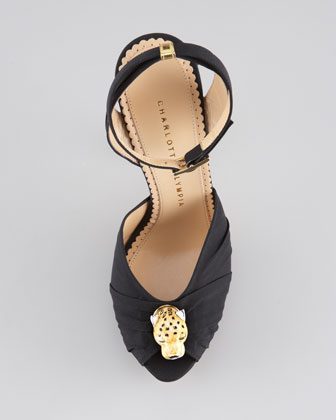 Ladies would these heels pounce into your closet, and are you feeling Keyshia Cole new look, sound off below!