October is Breast Cancer Awareness Month.  
DID YOU KNOW:  IN 2011 its estimated that over 230,000 new cases of breast cancer will be formed and over 39,000 deaths because of this disease?
So many men and women are affected, yet so many don't realize that they can get involved, become an advocate and make a change by simple purchases made on a daily basis. Kodak has partnered with the Susan G. Komen for the Cure to bring you a limited edition EASYSHARE Camera C1530 loaded with features.  With each bundle sold, Kodak will donate $4 to the Susan G. Komen for research, development and more.  Talk about a purchase with a purpose…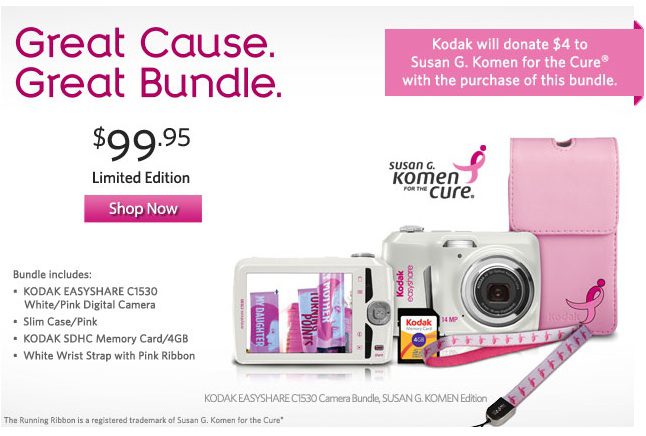 Looking for more Breast Cancer Awareness gadgets that has style while making a change?  Check out this week's DivasandDorks.com posting over at Sheckys.com PINK GADGETS THAT SUPPORT BREAST CANCER AWARENESS.