October is National Breast Cancer Awareness Month. During the month, many organizations, websites and brands are adopting the color pink to show their support by spreading awareness and raising funds to help researchers develop a cure for breast cancer.
To do its part, Microsoft has created a special edition pink wireless mouse. The company will donate 10% (or $4) of the selling price of the mouse to Susan G. Komen for the Cure.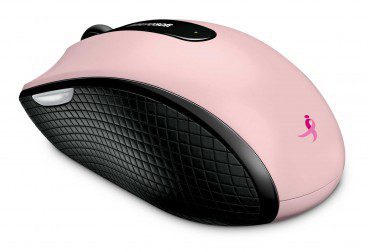 The mouse is a special edition of the Wireless Mobile Mouse 4000and it retails for $39.95. Proceeds from September 1, 2010 to September 11, 2011 will go to Susan G. Komen for the Cure. Microsoft has guaranteed a minimum donation of $200,000.
See! You don't have to run, jog or walk in any 2k, 5k, 0r 10k to support Breast Cancer Awareness Month!  It's as easy as picking up a new wireless mouse – especially if you needed a new one anyway!
Check out Mashable.com or Microsoft.com for more details.