While perusing the web, we came across a hilarious website that compiles ridiculous photos for everyone's amusement.  You could imagine my gutt-busting laughter as I came across my Top 5 "Tech No No's" online…
5.  Just Say No To Texting…
We've all had those text messages that we really didn't want to answer.  Maybe next time you can try this innovative way to avoid those awkward texting moments.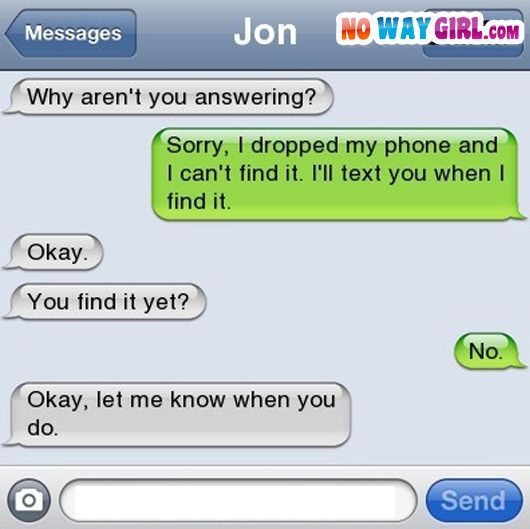 4.  COMPUTER FAN….#FAIL
I know computers are important — but this computer fan takes the ordinary to extraordinarily..ratchet!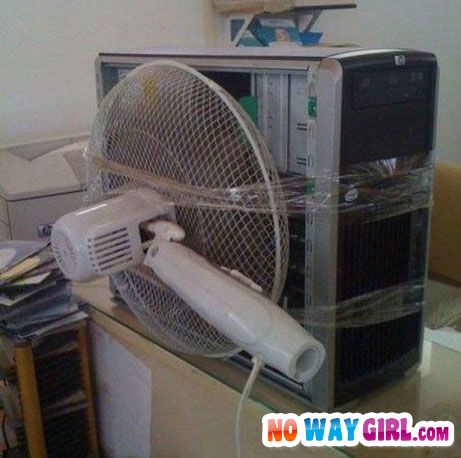 3.  #WINNING AT LAPTOP REPAIR
Now only if this laptop repair could take place in 30 mins or less…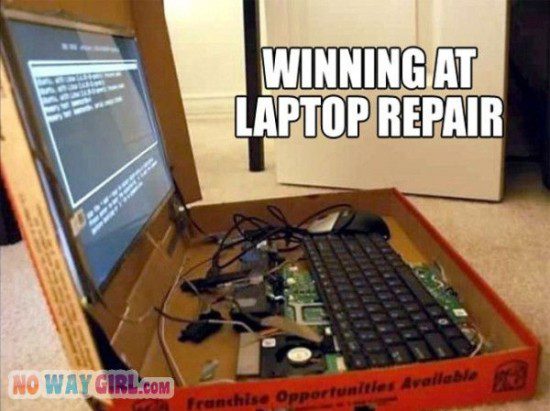 2.  THIS IS NOT WHAT HANDS-FREE WAS MEANT TO BE.
Don't lie, I'm sure you've tried this before too…LOL.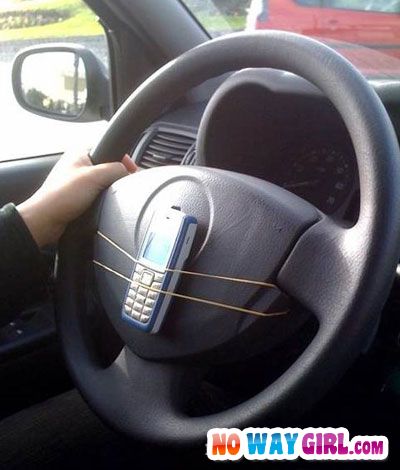 1.  DIRECT TV ON THE GO…
I CAN'T…..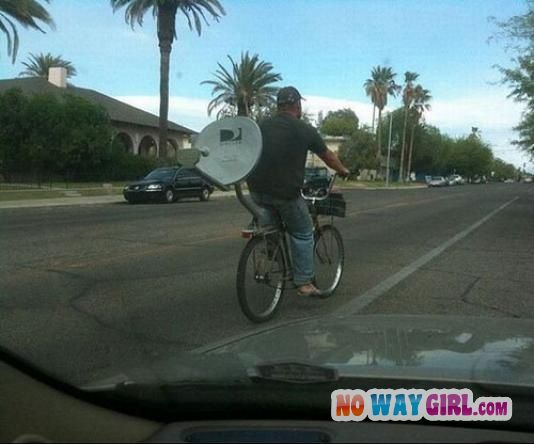 I'm sure we've all seen crazy Twitpics or random ridiculousness online and in person.  If you'd like to share your zany experiences send them to us at divasanddorks (at) gmail (dot) com.
Shout out to NoWayGirl.com for adding a little joy to my mundane life…
…Now get back to work! LOL