Chances are you were taught proper etiquette regarding dining and communicating, but what about texting? Whether you're texting friends, family or co-workers, there are rules of texting etiquette that are important to observe – I've teamed up with Progressive Life Lanes to share the new rules for texting etiquette in 2016 and beyond below.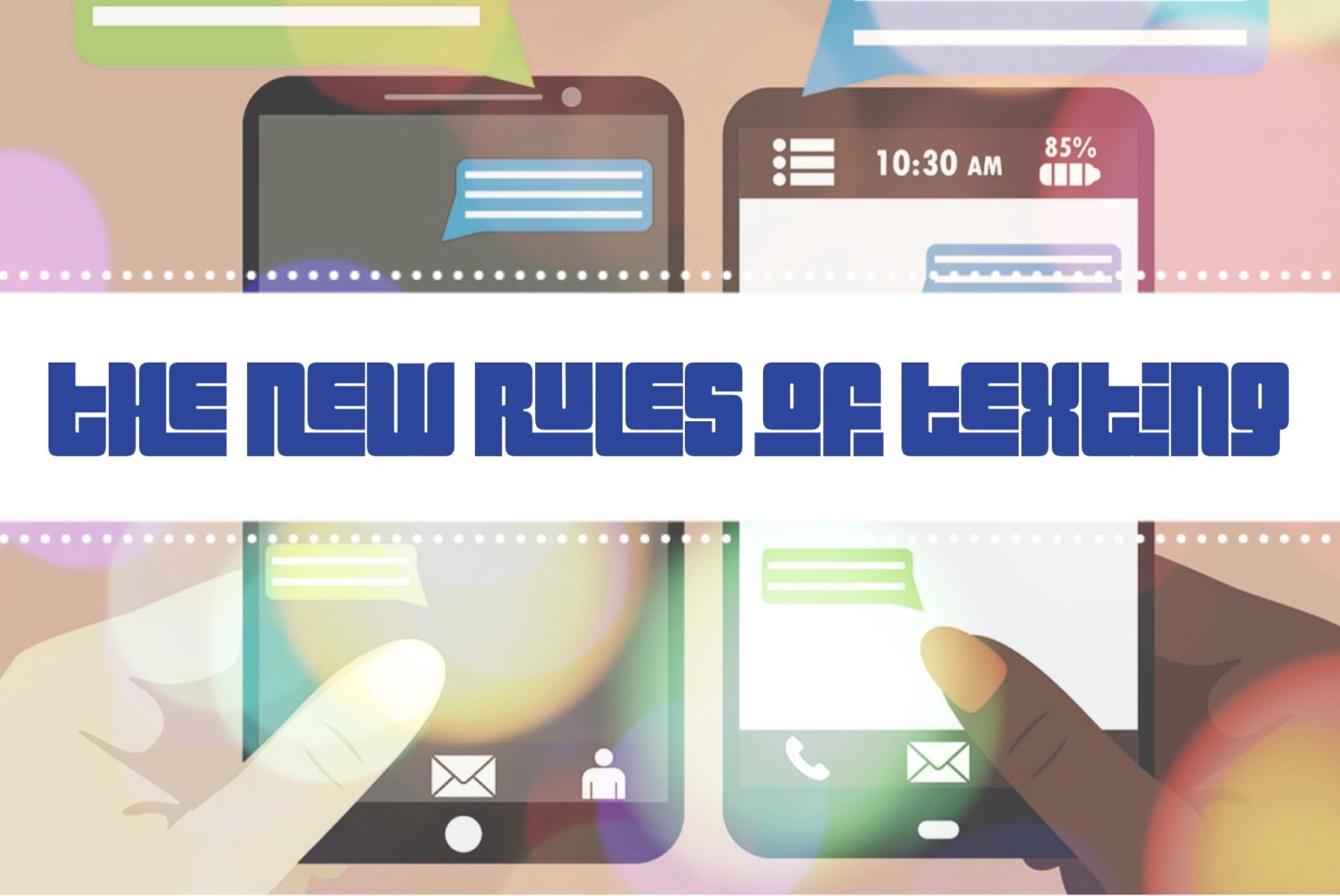 Stop sending group texts in 2016
You've found yourself in the rabbit hole of group texts before, and because many people don't realize they're replying to everyone when they respond to group texts, it can get really annoying, really fast. When at all possible, try to communicate directly with people, even if it means sending a few texts. Or if you are making plans, consider sending an email.
Steer clear of making common texting mistakes
In the brave new world of communication, it's important to avoid common texting mistakes that you may not have even known you're guilty of. Think of including a smile with words in your texts. Using polite words, like please and thanks, can often soften a relayed message. And avoid using curse words or texting in all caps. There's a fine line when it comes to delivering short and concise messages with a pleasant tone–but if you read the message aloud to yourself before sending, you should be able to analyze how well the text will be received.
Know when and where you should put the phone away 
The #1 rule for texting is do not text while operating any sort of motor vehicle, period. According to the National Safety Council, using a cell phone while behind the wheel of a car makes you four times more likely to be at risk of an auto accident. You should put your phone away and avoid texting in movie theaters, at dinner tables, and please take a break from texting from the bathroom in 2016. Eliminating texting from these locations will not only keep you safe and sanitary, but will also keep you courteous to those around you.
Looking for more texting etiquette rules to keep you on the right track?  Check out all the suggestions at Progressive Life Lanes today!
Comments