With many wireless companies offering wireless, internet and tv services, it was only a matter of time for one to step up and start offering major deals with customers taking advantages of all services available. Just two weeks after AT&T acquired DIRECTV, AT&T pioneers an unprecedented offer in tv and wireless that'll make customers very happy, very soon!
Discover the details on the latest AT&T wireless and tv deal below…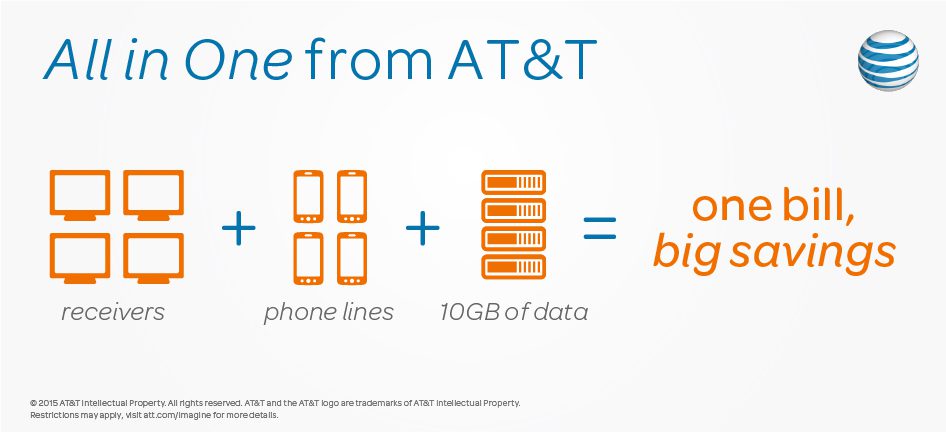 Beginning August 10, AT&T will deliver the first-ever nationwide package of TV and wireless services – all from a single provider on one bill and special discounts. The offer includes HD and DVR service for up to four TV receivers (DIRECTV or U-verse where it's available), unlimited talk and text for four wireless lines, and 10GB of shareable wireless data – all for $200* per month, an annual savings of $600 or more in the first 12 months.
Additionally as part of the launch on August 10, new DIRECTV subscribers will have immediate access to programming on their mobile devices via a walk out and watch TV experience. Customers can view DIRECTV using the DIRECTV app on their compatible mobile devices after leaving the store – before TV service is installed in their home. AT&T sales representatives will help customers set up the app on their wireless device in the store.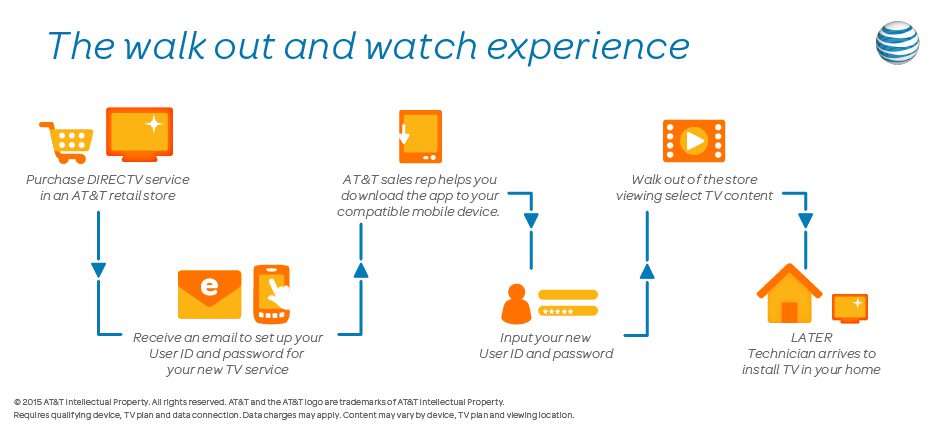 Learn more about the All-in-One offer at www.att.com/dtvoffers.  Learn how AT&T is changing the future of television at www.att.com/dtv.
AT&T is the only single provider revolutionizing the way customers view their home and mobile entertainment experience.  Now that they're delivering nationwide TV and wireless services with one point of contact for customer care on a single monthly bill and selling DIRECTV in more than 2,000 AT&T retail stores nationwide. What's next?
What would you like to see from your wireless providers? More mergers and savings deals like this? Share what you want to see from your wireless provider in the comments section below!
Comments