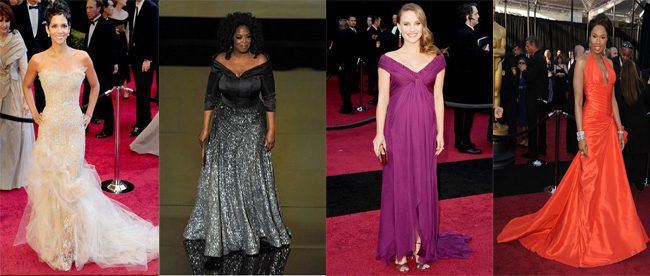 Look up Hollywood glam in the dictionary and you'll probably find Halle Berry. In a figure-hugging Marchesa gown with sparkly overlay, delicate bodice and dramatic tulle train—plus gorgeous makeup and hair—the A-list actress shows everyone how it's done right. Textbook red carpet fabulousness doesn't get any better than this.  She's voted our Oscar's BEST DRESSED.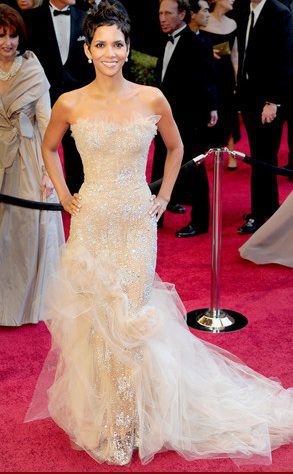 Favorite Recap Tweet:

Jennifer Hudson shed 80 pounds recently and wore a tangerine-orange Versace gown and purple heels. She's currently promoting her sophomore album, I Remember Me which will be in stores on March 22nd – but shouldve come better than this.  Losing the weight was a great accomplishment but that doesn't give you the green light to wear just anything with a designer label.  I loved her look at the Grammy's and think she could've come up with a more flattering gown choice for her new body.  She's voted our Oscar's WORST DRESSED.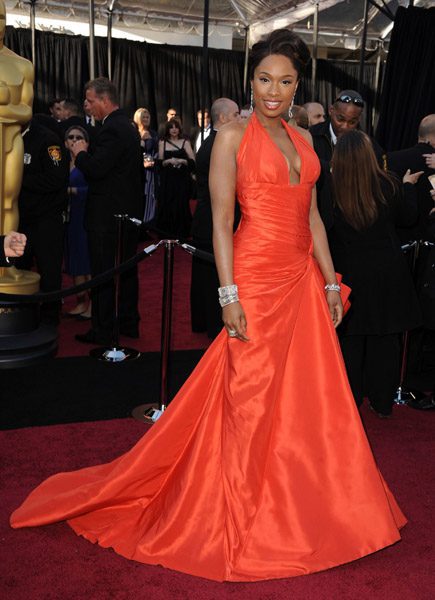 Favorite Recap Tweet:

Yeah, we know Natalie Portman is totally pregnant, and walking the red carpet with a baby on board can't be the most comfortable thing ever, but we'd be lying if we didn't say we expected more from the Best Actress winner. Maybe we wouldn't have been as underwhelmed by this burgundy Rodarte number if she had mixed things up with her accessories. But instead, she went all matchy-matchy, which just made us go all YUCK.  She's voted our Oscar's WORST DRESSED.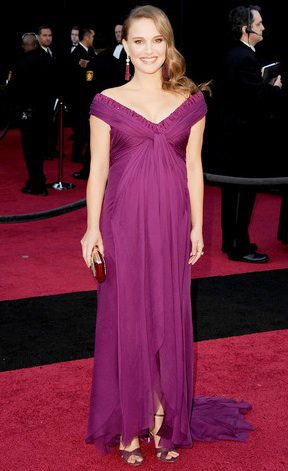 Favorite Recap Tweet:

Oprah Winfrey squeezed her media mogul self into a Zac Posen gown and presented the Best Documentary Award to the filmmakers of Inside Job. Although the bottom of the gown was beyond stunning…the top looked as if she was smuggling something (and not in a good way).  I love me some Oprah "Lawd knows I do"….but I can't co-sign the "too-tight-up-top" foolishness that was going on here.  She may have not had it 100% right but she's still voted our Oscar's BEST DRESSED.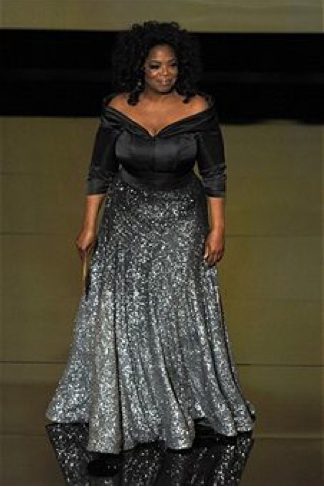 Favorite Tweet Recap:

What do you think?  Did we miss some fashion hits and misses on the red carpet?