On Saturday Night BET Ripped it with the Rip The Runway show at Hammerstein Ballroom in NYC.  Hosted by Supermodel Selita Ebanks and Actor Mehcad Brooks the event fused music and fashion with this year's "The Rhythm of Fashion" theme. Check out our "First Look" red carpet flicks as well as performance photos of Keri Hilson, Fabolous, Melanie Fiona, Miguel – featuring the fashions of Rachel Roy, Tennille White, LaQuan Smith, Man vs. Machine, Lila Nikole, Haitian designer WISB "Way It Should Be" Apparel and more!
Wiz Kalifah walks the red carpet with his "black & yellow" hair…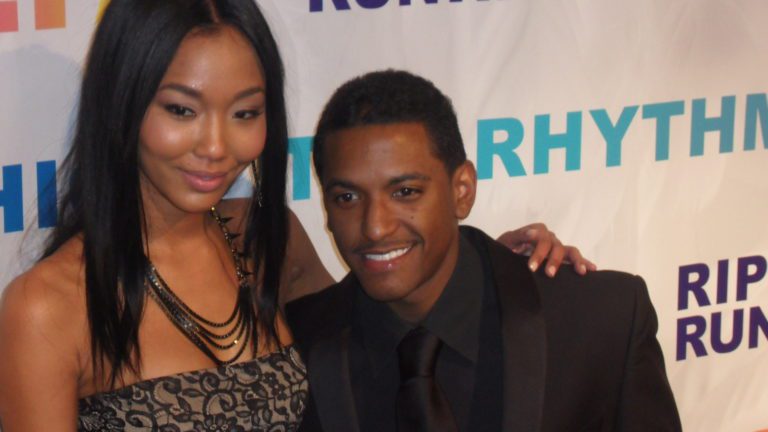 R&B crooner Lloyd arrives with his lovely date.
Sharon Carpenter is lovely in leopard spots…
Executive producer and host Selita Ebanks "smizes" for the cameras…
Co-hosts Mehcad Brooks and Selita Ebanks are all smiles with BET's Stephen Hill.
The Show begins with the Rhythm of Fashion…
Keri Hilson kicks off the show with a performance of 'Pretty Girl Rock'…
Accompanied by the designs of Rachel Roy…
The New Boyz flirt with the models and rocks the crowd during WISB* runway show…
Lloyd serenades the fabulous models of Tennille White designs…
Selita Ebanks even gets in the game showcasing her styling skills with Wiz Khalifa…
Selita Ebanks (one of many beautiful wardrobe changes…)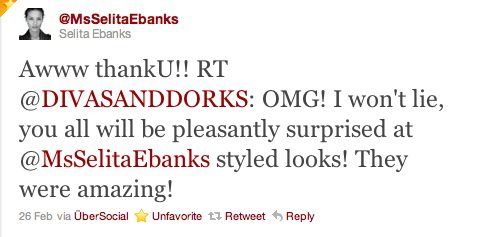 We even got our first supermodel re-tweet from Selita….you can check out our LIVE Twitter Report HERE.
Labeled as the most fashionable night on television which pairs hip sounds with sexy style, RIP THE RUNWAY premieres on Monday, March 21 at 10 p.m. only on BET.
For those of you who asked about the StateFarm commercial featuring Selita Ebanks and Mehcad Brooks….here ya go…
*CHECK BACK FOR UPDATES*
Leading up to the show we'll post exclusive interviews with Real Housewives of Atlanta's 6th & 7th "housewives" Dwight Eubanks and Miss Lawerence…as they discuss personal style, current fashion trends, how they prefer to see men dress these days…O_o