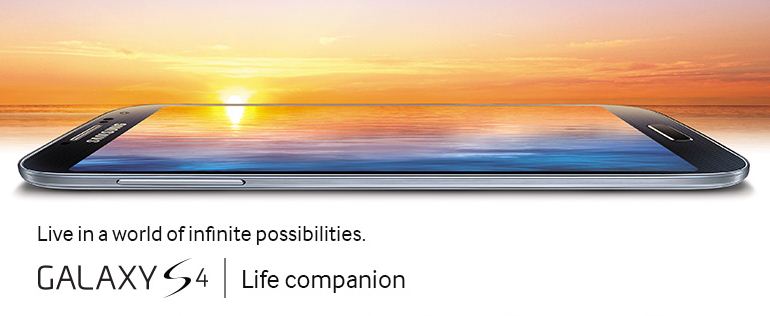 There has been much hype about the Samsung Galaxy since the beginning of 2013. Since the official announcement last month, consumers have been waiting on details about pricing and availability. This morning Samsung announced that their flagship device is coming to the United States through 7 carriers. Meaning somehow, someway you will have access to one. You will have to think about your what carrier and what plan. We will update you with details as they come.
Sprint has officially announced that you can get a Galaxy S4 beginning Saturday April 27th. If you don't want to risk getting them going out of stock, or them being on back order, you can pre-order your S4 starting tomorrow April 18th HERE.
Samsung Galaxy S4 on Sprint Network
The 16GB version of the Samsung Galaxy S4 has a starting price of $249.99 (this doesn't include taxes and fees). You have two color options "White Frost" or "Black Mist". Earlier this week we announced the exclusive Purple Samsung Galaxy S III on Sprint. We mentioned Sprint's Port In Offer, where if you transfer your number from another carrier, Sprint will credit you $100. If you do this when purchasing the Galaxy S4, it can bring it down to $149.99.
To see the "Unlimited Data" plans Sprint offers, check HERE.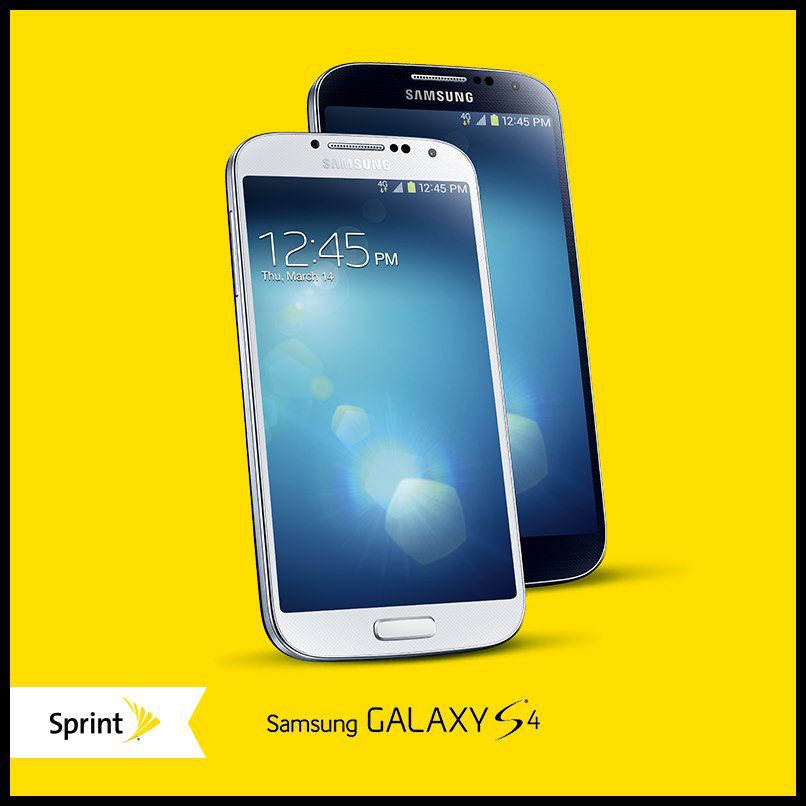 Sprint introduced its all-new 4G LTE network in July 2012 and now offers service in 67 markets.
For the most up-to-date details on Sprint's 4G LTE portfolio and rollout and detailed 4G LTE maps, providing coverage information right down to the address, please visit www.sprint.com/coverage.
From the Sprint Website:
Galaxy S 4 customers can enjoy an unlimited data experience with Sprint Everything Data plans. Sprint's Everything Data plan with Any Mobile, AnytimeSM includes unlimited Web, texting and calling to and from any mobile while on the Sprint Network, starting at just $79.99 per month for smartphones – a savings of $20 per month versus Verizon's comparable plan with unlimited talk, text and 2GB Web (excludes taxes and surcharges).
Will you be getting the Samsung Galaxy S4 under Sprint? Are you waiting for the release date or pre-ordering? Let us know your thoughts on the S4 and Sprint service below!