It's Thursday, and you know what that means? If you missed last week's season finale of ABC's hit show SCANDAL and can't wait to get your fix until next season, I've got you covered!
Last week, beauty lovers, bloggers and more joined together to talk everything scandalous about beauty at the #PrettyGlamazonScandal party hosted by Lara of PrettyConnected and Makeda of GlamazonDiaries. During the event we got tips from beauty team behind SCANDAL and our hands on the hottest and coveted beauty products used by our favorite SCANDAL characters on the show.
Let's face it, Olivia Pope has a power walk, and the girl's hair needs to be just as powerful.
"I try not to put too much product in her hair, because I love for her hair to move, I like for her hair to bounce, be free and look shiny. I put in Shell Sebastian Cellophane, a conditioning clear coloring that seals it in, protects it from heat, and gives amazing shine."– Linda Villalobos SCANDAL lead stylist
During the event, Caravan Studio's hair stylist Valerie Star was on hand to create the famous Olivia Pope flip as well as hair styles seen on Scandal characters, Abby, Mellie and Quinn using the Babyliss Pro Nano Titanium Marcel Curling Iron.
SCANDAL BEAUTY PRODUCT:  For men and women, the Skyn Iceland Eye Gels are so popular, let's just say we've heard that the guys on the show love them so much they can't live without them.  That's SCANDAL-inspired beauty that you can't deny.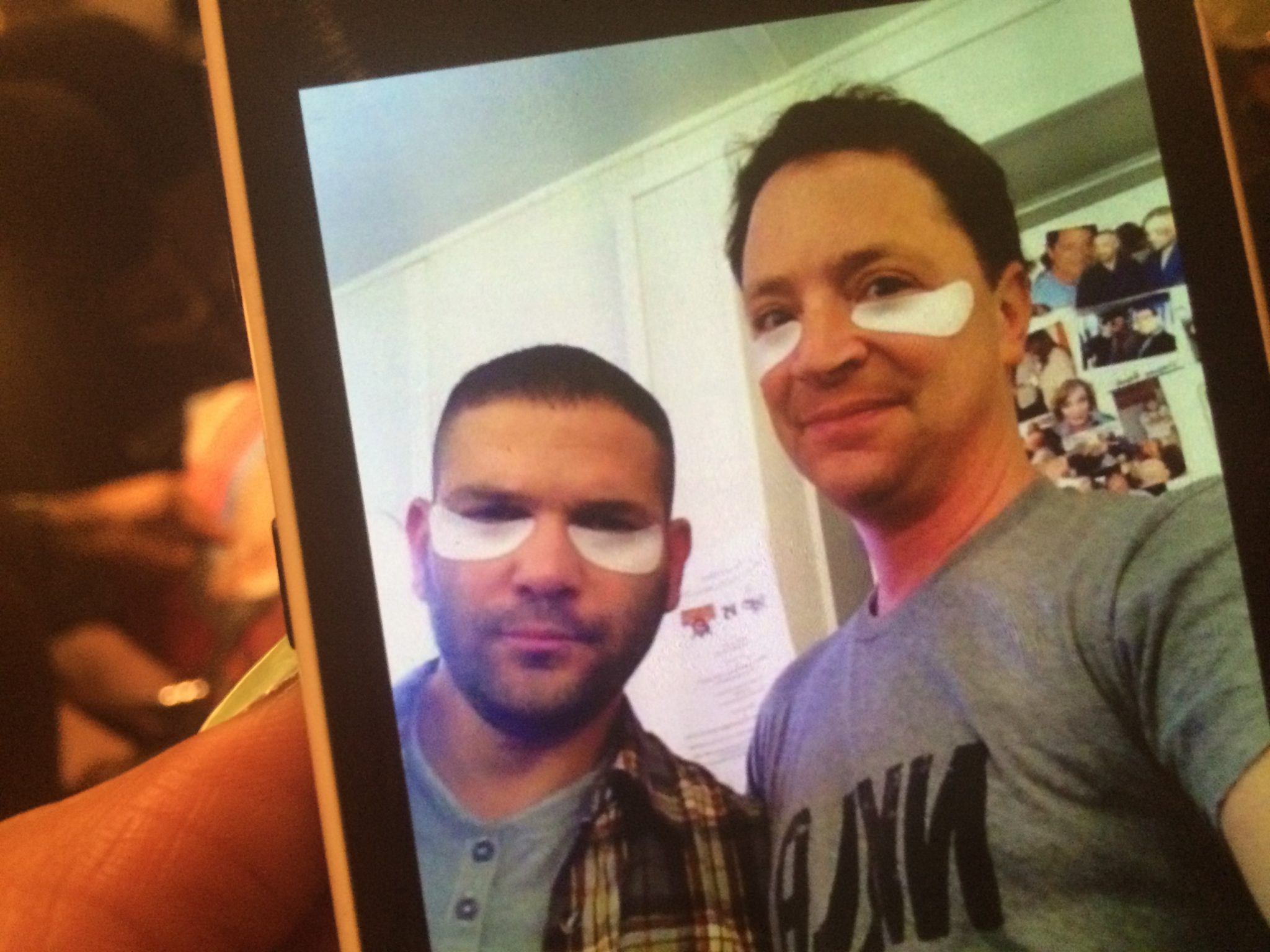 We also had Dean Fournier, international makeup artist from Lorac used the Pro Palette colors used on the show on party guests to create flawless SCANDAL beauty looks that Olivia Pope would approve.  Created by celebrity makeup artist Carol Shaw, this PRO artistry palette is packed with 8 Shimmer and 8 Matte Eye Shadows in all the shades you need to create the hottest looks straight from the Red Carpet. Included with the palette is the Mini Behind The Scenes Eye Primer, making this palette the brands #2 seller.  Available at Ulta.com.
SCANDAL BEAUTY PRODUCT:  For LORAC palette "it's the one palette we have that has been used on all the women of the show"  – Denise Hooper makeup artist for Scandal
SCANDAL BEAUTY PRODUCT:  Kevyn AUCOIN mascara is used on lower lashes to prevent smudging on long shoot days  – Denise Hooper makeup artist for Scandal
Discover some of my favorite products found at the #PrettyGlamazonScandal party below – I can't wait to re-create some of my favorite SCANDAL beauty looks using these products all summer long (especially since Fall can't come soon enough!)
Comments