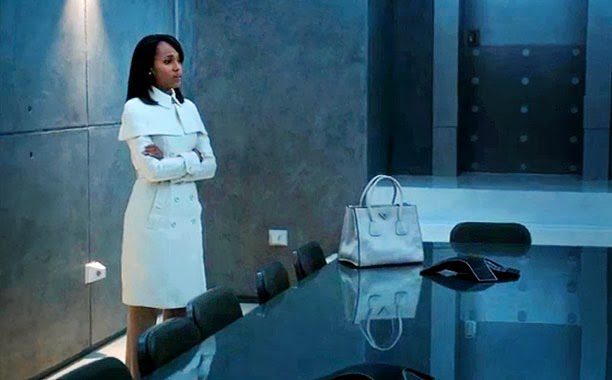 Attention Gladiators!  Have you obsessed over Olivia Pope's designer attire?  But your limited budget has prevented you from shelling out the cash on her amazing looks?  It's handled.  There's now hope for Gladiators to get their favorite casual yet classy looks at affordable prices thanks to The Limited.  That's right.  Olivia Pope's signature style is coming to The Limited.
The 'Scandal' look will be hitting the malls this fall as ABC Studios formally unveiled its partnership with The Limited stores for an apparel line inspired by the hit Washington,D.C.-based fixer.
"Scandal" star Kerry Washington and costume designer Lyn Paolo collaborated on designs with Elliot Staples, Limited's head of design, for a range of items that evoke Olivia Pope's signature "Gladiator in suit" style. Deal marks an elaborate extension of a hot primetime TV brand in the retail arena.
Prices begin at $49 for the collection of tops, pants, jackets and outerwear (see sketch above). The togs will hit shelves on Sept. 22, coinciding with the fourth season launch of the drama series created by Shonda Rhimes.  Are you looking forward to the new Scandal collection from the Limited?
Comments