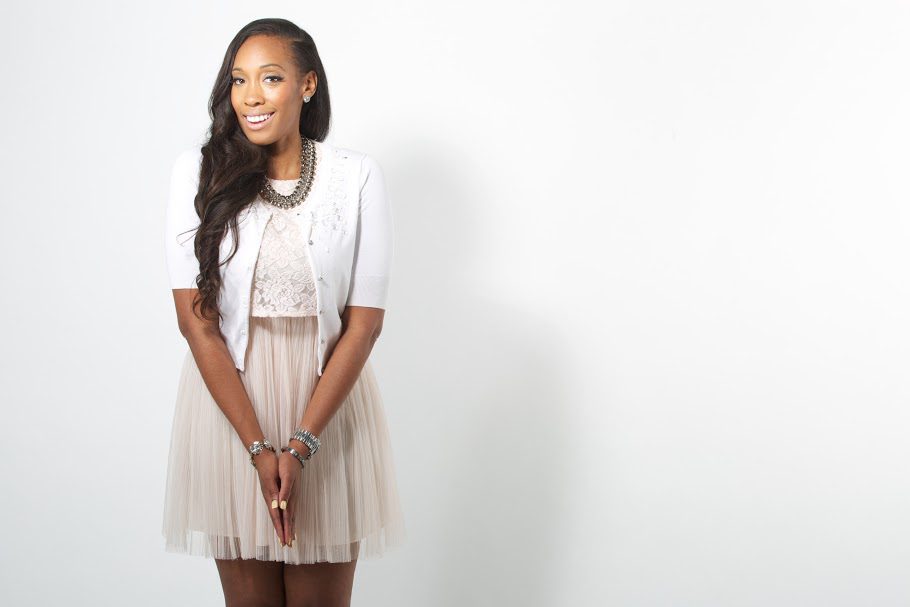 Recently, I was asked by my good friend Ty of HelloBeautiful.com to spill the beans on my style and beauty secrets. Upon arrival we talked about the importance of beauty from head to toe as well as how to transform office chic looks into after work flyness. We laughed, danced to ratchet music and had a blast during the photo shoot for Iman Cosmetics.
Since I don't have a typical office-wear wardrobe, (My real-life office wear consisted of a rainbow of Calvin Klein shift dresses and suits from The Limited.) I really enjoyed showing off my double-duty style and how I can take two very different office looks from daytime to night.
Office Wear – Day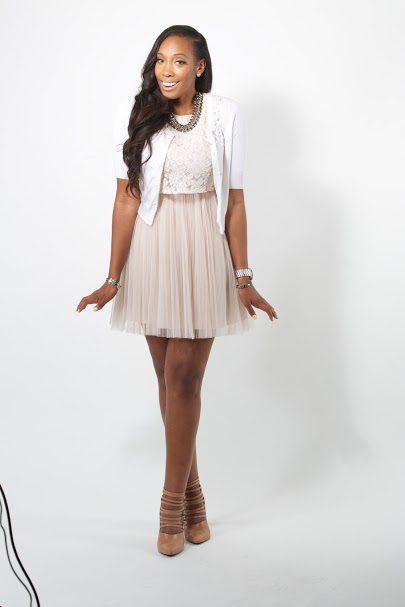 Dress:  JoyTheStore.com
Cardigan:  Express
Necklace:  H&M
Watch: Michael Kors
One of my favorite pieces found over the pond was this lace and pleated chiffon dress I found in London a few summers ago. I love how the feminine elements of lace and chiffon paired with the baby-doll cut exudes "girly-girl" to the tenth power. I added a jeweled cardigan and my favorite jeweled accessories to the mix to complete this office favorite.
Office Wear – Night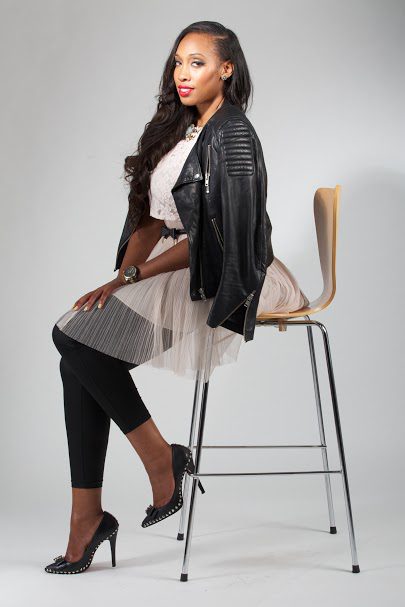 Necklace: J. Crew
Leather Moto Jacket: H&M
Leggings:  20 Legz
Shoes: Christian Louboutin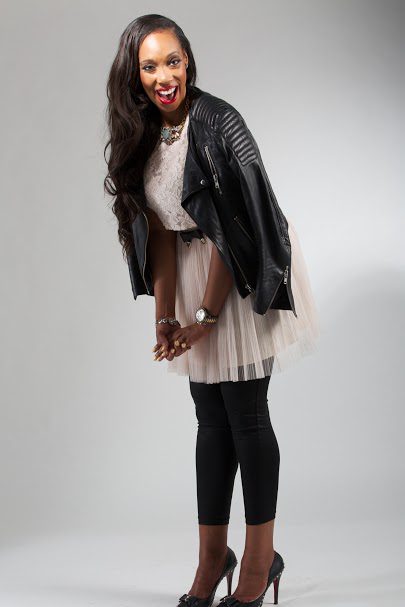 In true "diva" form, the quickest way to turn a "sweet" look into a "fierce" look is to add leather baby! I paired my favorite leather leggings, Moto jacket from H&M and studded Louboutins to transform into a rocker-chic look perfect for Happy Hour or late night/date night fun.
Another way I love creating day-to-night looks is by adding (then removing) layers to compose an entire day of style using key pieces. I used my latest (and greatest) find from the Altuzarra for Target designer collection as the base for my second daytime to night look.
Office Wear – Day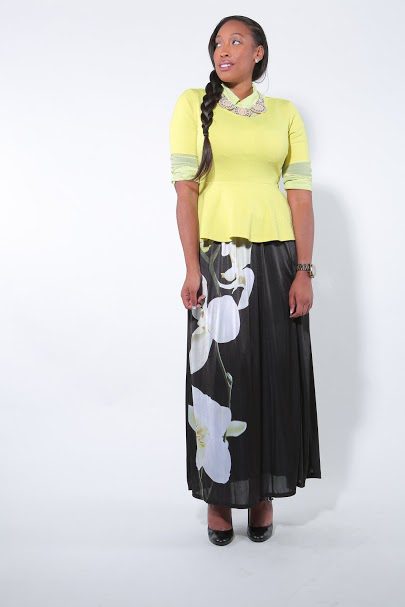 Shirt:  Forever 21
Peplum Top:  Forever 21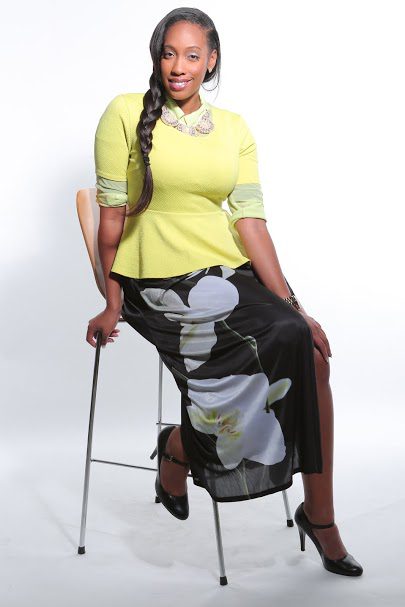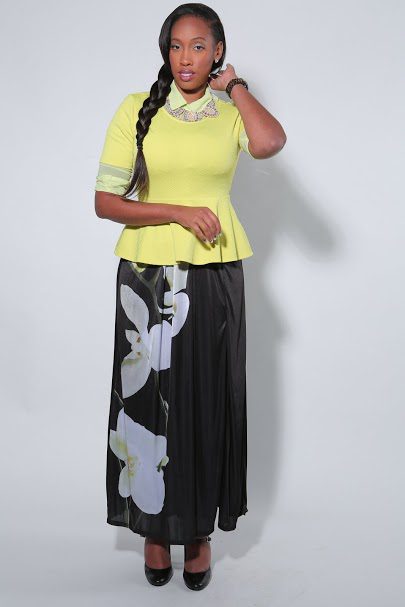 I layered a double POP of neon green with a sheer collared shirt and peplum top. (You can never wear too much neon! #NeonMakesMeHappy) I really wanted to liven up this monochromatic moment in living color and bring it to life. (I could've easily substituted this librarian-inspired look with a classic white blouse and black sweater – but if I'm going to be a librarian then I'm gonna be the jazziest librarian you ever did see!)
Office Wear – Night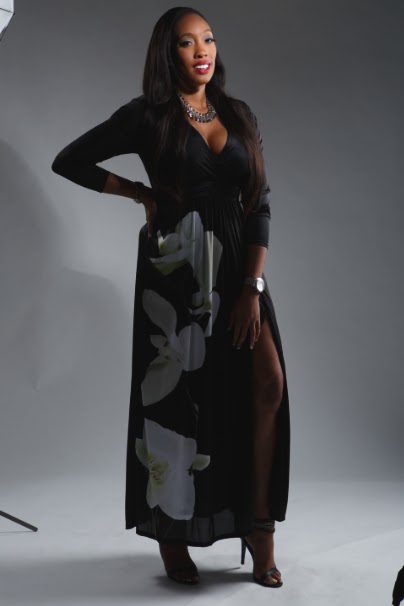 Dress:  Target
Shoes:  Forever 21
Night time, is the right time to shed the layers and take it all off! Once I removed the extras and added a red hot rouge lip, I'm left with this va-va-voom glam look, compliments of the Altuzarra for Target silky maxi dress.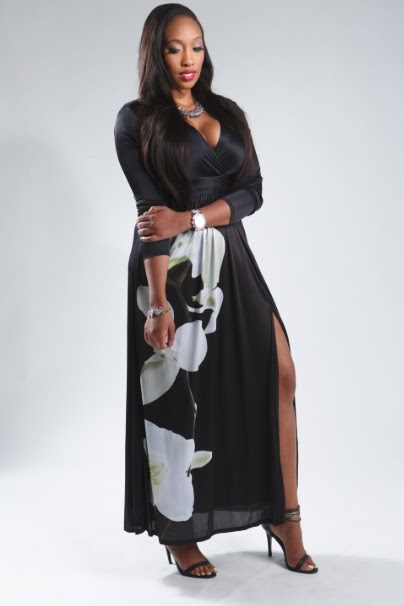 These are just a few ways that I have fun with beauty and style from day to night. What about you? What are your must have pieces/accessories to create a polished look from day-to-night?
For more looks check out HelloBeautiful.com.
Comments