Just in time for 2022, Volkswagen ushered in a host of VW fans, automotive journalists and enthusiasts to check out the new and improved line up of the 2022 VW Golf and 2022 VW Jetta.  As a fan of southern living, I was excited to return to the region paired with some good food, southern hospitality and the best scenic views that autumn can provide input Asheville, North Carolina.
2022 Volkswagen Golf GTI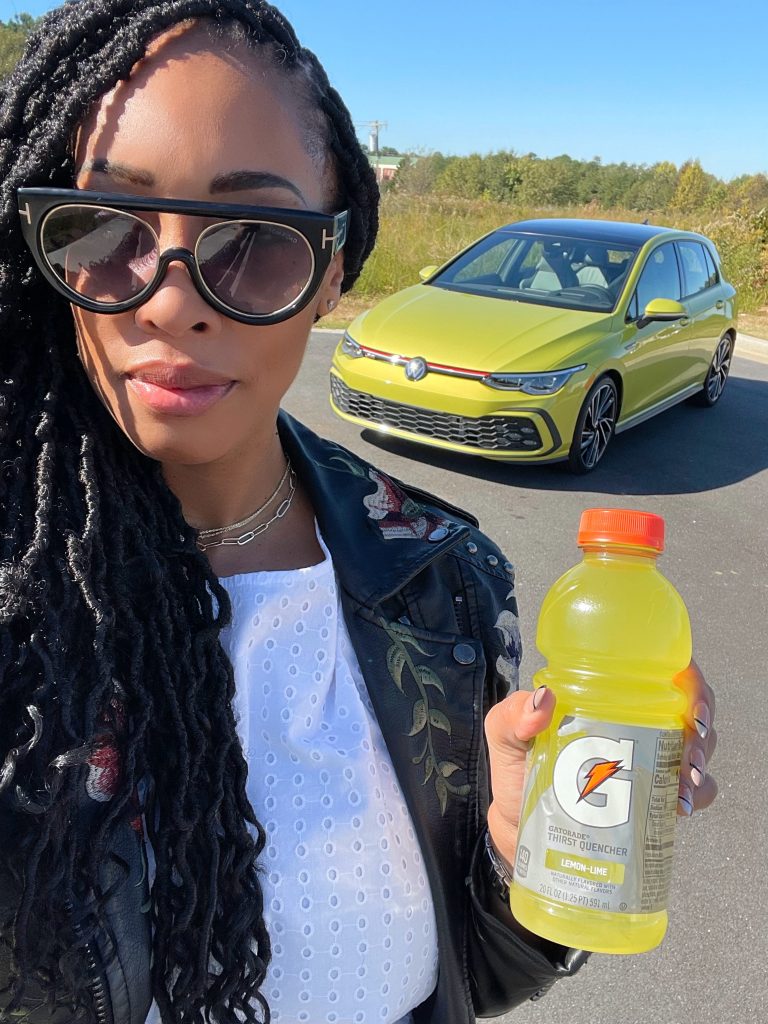 The 2022 VW Golf GTI is a showstopper in "Pomelo Yellow" and turned heads throughout my time behind the wheel.  During a quick stop for matching Gatorade and some caffeine there were several stares and one guy even blurted out "I LOVE your car!" Of course, I responded with a "Thanks!" and a smile, but little did I know that I'd run into more fans of the Golf GTI a little further down the road.
While driving on the interstate, I noticed the driver behind me in my rearview mirror snapping photos of the bright GTI hatchback.  Convinced that I was imagining things, I gradually merged into the far left lane to allow the paparazzi driver to pass by.  Once the SUV approached alongside me, I wasn't quite sure what to expect until I saw the driver's bright smile and thumbs up approval, complementing the Golf GTI. It's called the "hot hatch" for a reason and believe me – this haute hatchback delivers all the style, power and performance you could ever need on and off the road.
2022 Volkswagen Golf R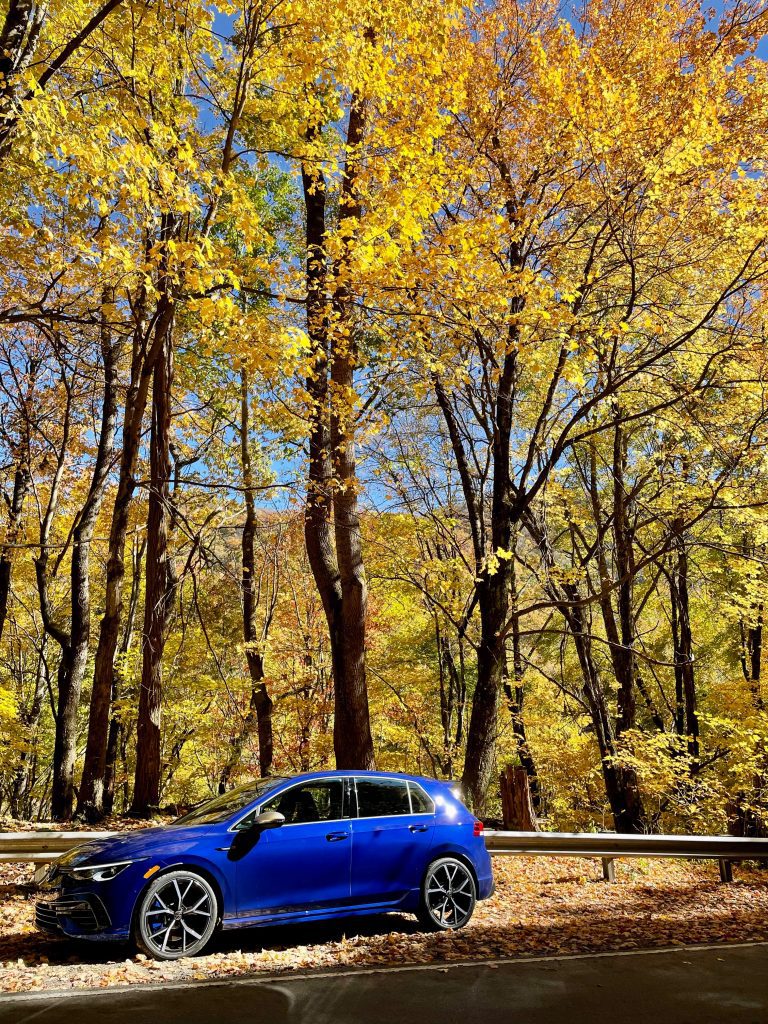 The new 2022 VW Golf R is longer and sportier than its predecessor and features an entirely new electronic architecture. The evolved exterior design bears the styling hallmarks of past Golf R models, such as the blue-painted brake calipers and distinctive C-pillar while adding a more sharply raked hood, a new blue strip in the grille, new lighting and wheel design, and a performance spoiler.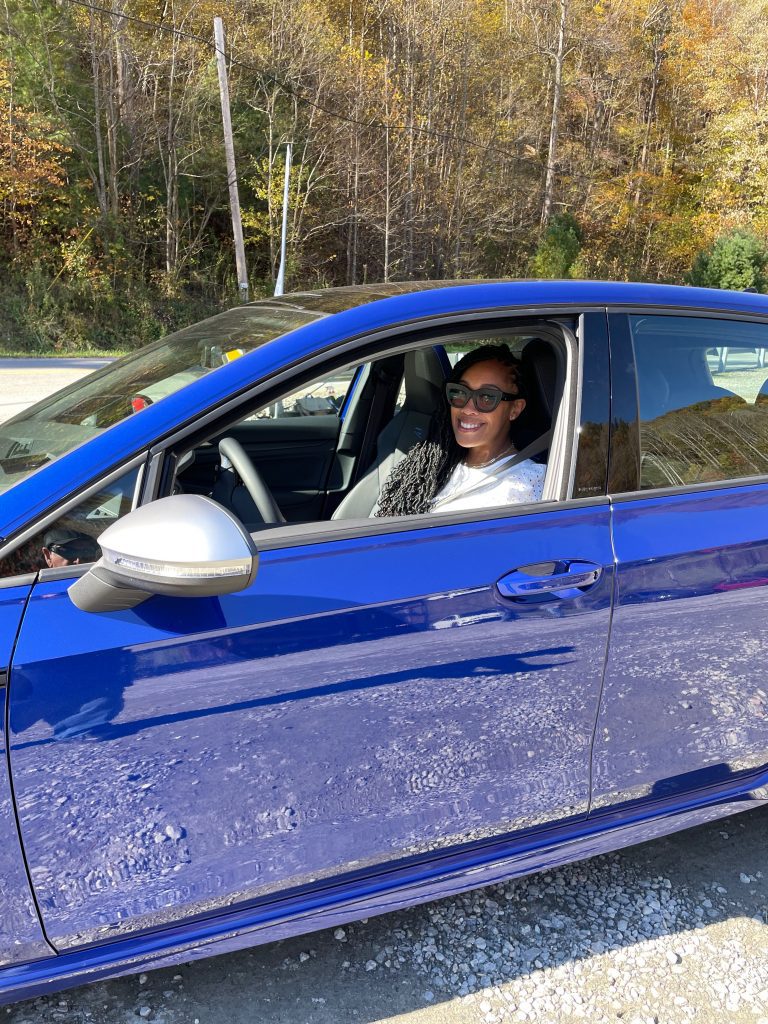 2022 Volkswagen Jetta and Jetta GLI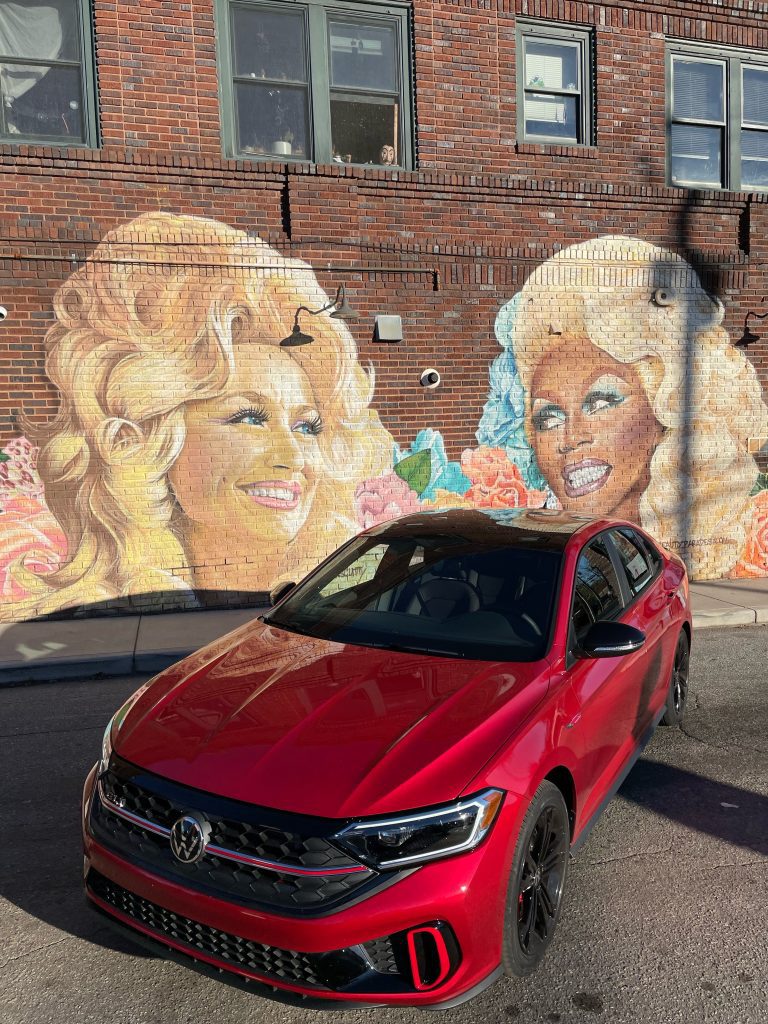 Say hello to the new 2022 VW Jetta GLI! This refreshed Jetta GLI model got a style update with new front and rear bumpers, new colors and new wheels. The front end features the legacy black honeycomb detailing and characteristic red accent strip, which draws the connection to its sporty stablemate, GTI. A red strip layers between the slim chrome strips to either side of the logo, and the GLI lettering sits above to the left.  The 2022 Jetta will be available in seven exterior colors including the new Kings Red Metallic (seen here), Oryx White Metallic, and Rising Blue Metallic.
Want to learn more? Get a look at the full line up online at VW.com.