Kicking off the 2021 season of #HybridSummer the VW ID.4 is a head-turner for EV enthusiasts and gas drivers alike. The electric SUV ushers in a tranquil futuristic driving experience the moment you take a seat inside the cabin and I couldn't wait to experience this all-electric on the road. Many of you already know that I currently drive a hybrid as an everyday car and as much as I love the e-hybrid capabilities, I also love that I can rely on the gas in the tank in case I'm nowhere near a charging station. With more manufacturers investing big dollars in the EV space, I was excited to see just how well the e-driving experience stacks up on and off the road in the currently SOLD OUT 1st Edition VW ID.4. If you decide to buy a new vehicle but have nowhere to store it in, you may consider renting a vehicle storage unit.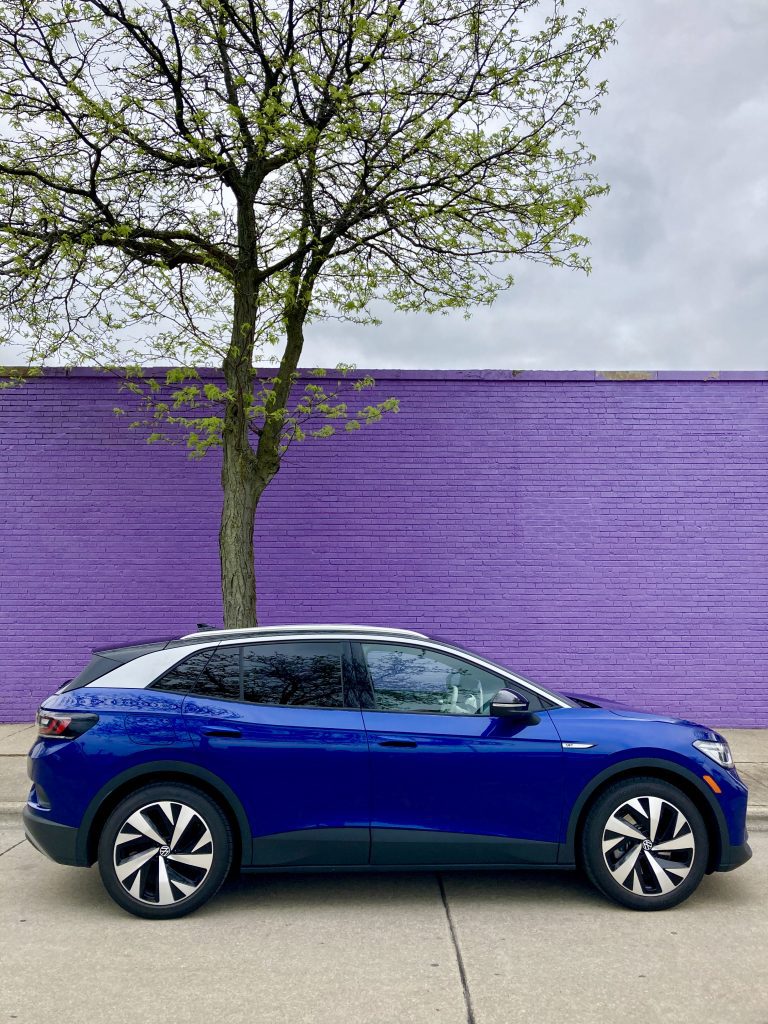 Interior Once you step a foot inside the cabin, the first thing you'll notice is the beautiful electric white steering wheel, panoramic roof, and sleek 12" touchscreen display welcoming you to a transformative driving experience. I'm all about custom interior moments and with the ambient lighting feature, you can mix and match the interior lighting in 30 different ways to suit your mood from day to night.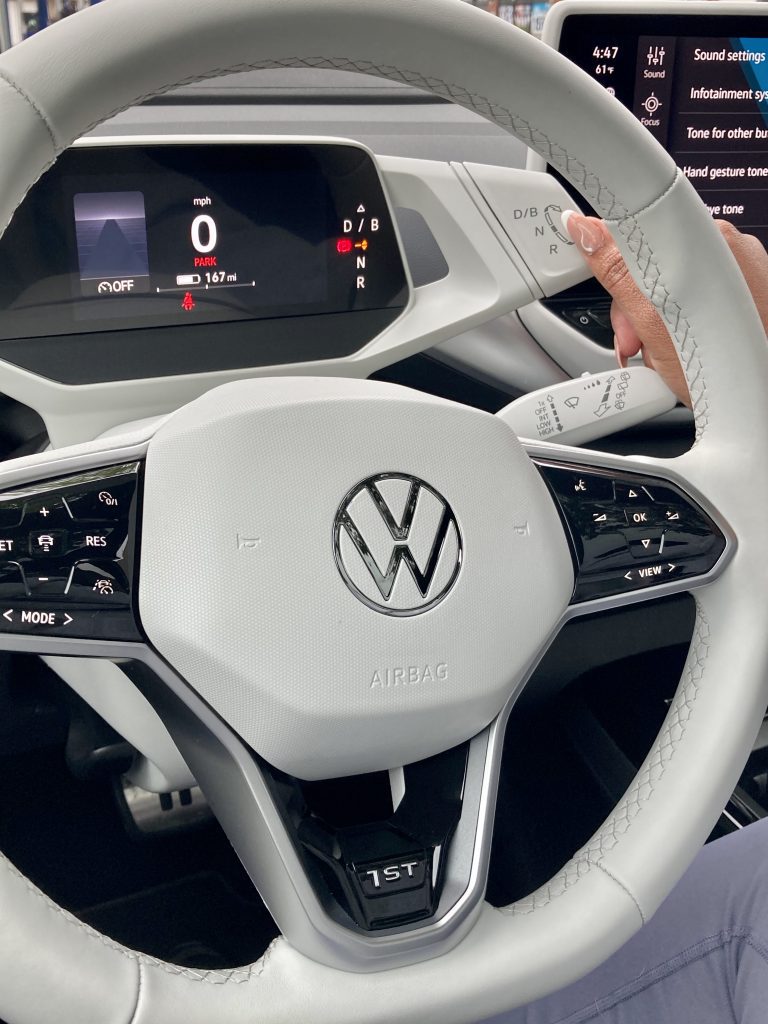 The ID.4's ID light isn't just a stylish 54-LED strip that runs across the SUV's dashboard. It is an all-inclusive communications beam conveying incoming calls, navigation prompts, and charging status. As one of my favorite features, the beam moves directionally to indicate upcoming left/right turns and it's a major upgrade for the typical in-car navigation experience.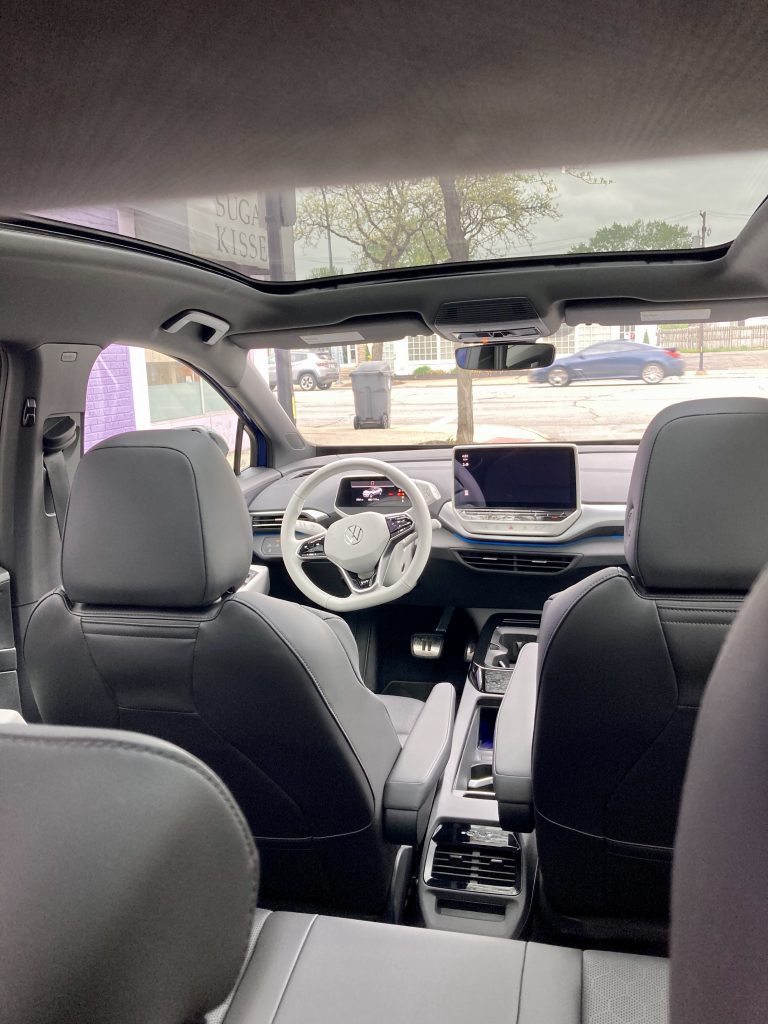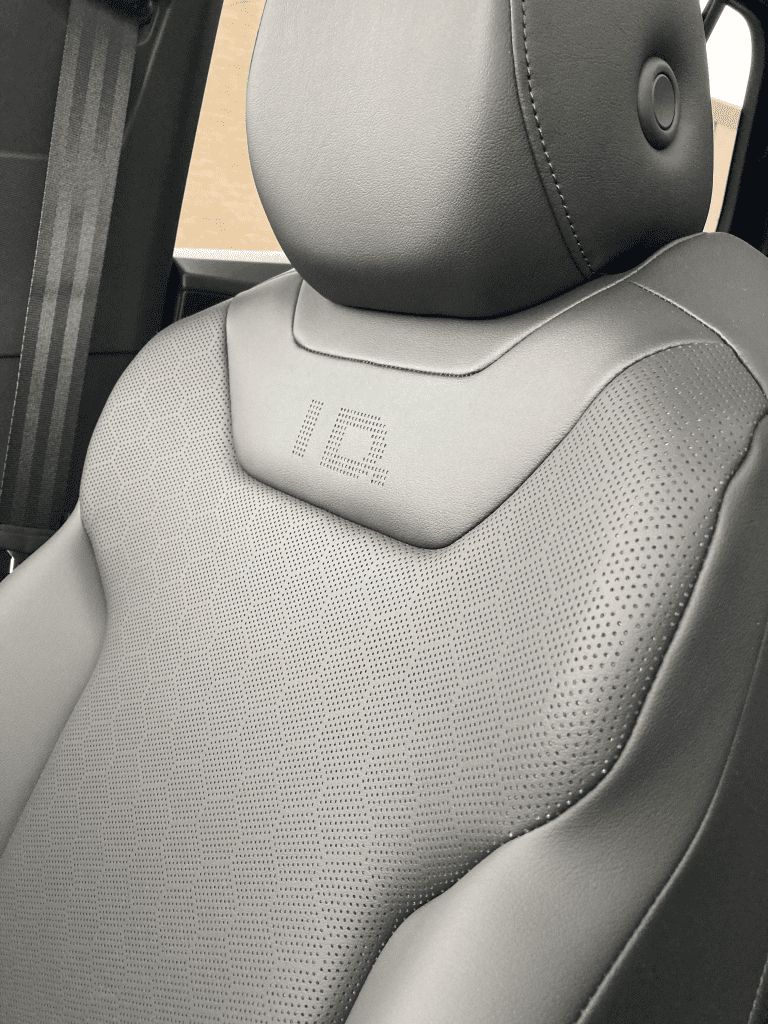 The cabin seating includes an intuitive driver seat that starts the SUV without the press of a button. You read that right. There's no start/stop button. To start the SUV, all you have to do is step inside, put your foot on the brake and drive away. The same thing goes for parking and shutting off the car. Once you park, the car stays on until you step outside. (Which was weird for the first few drives, I opened my door looking for an off switch while blasting music unapologetically. PRO TIP: The ID.4 isn't like most vehicles that shut off completely before opening the door. You should lower your volume before opening the car door, or else you'll run the risk of noise complaints.)   Tech Experience Hello ID is the audible touchpoint or voice prompt similar to "Hey Siri" or "Hey Google" that allows multiple tech controls to come to life. It allows the driver to initiate a phone call, adjust the temperature controls, launch navigation directions, and even provide entertainment – Hello ID will even tell you a joke if asked nicely of course.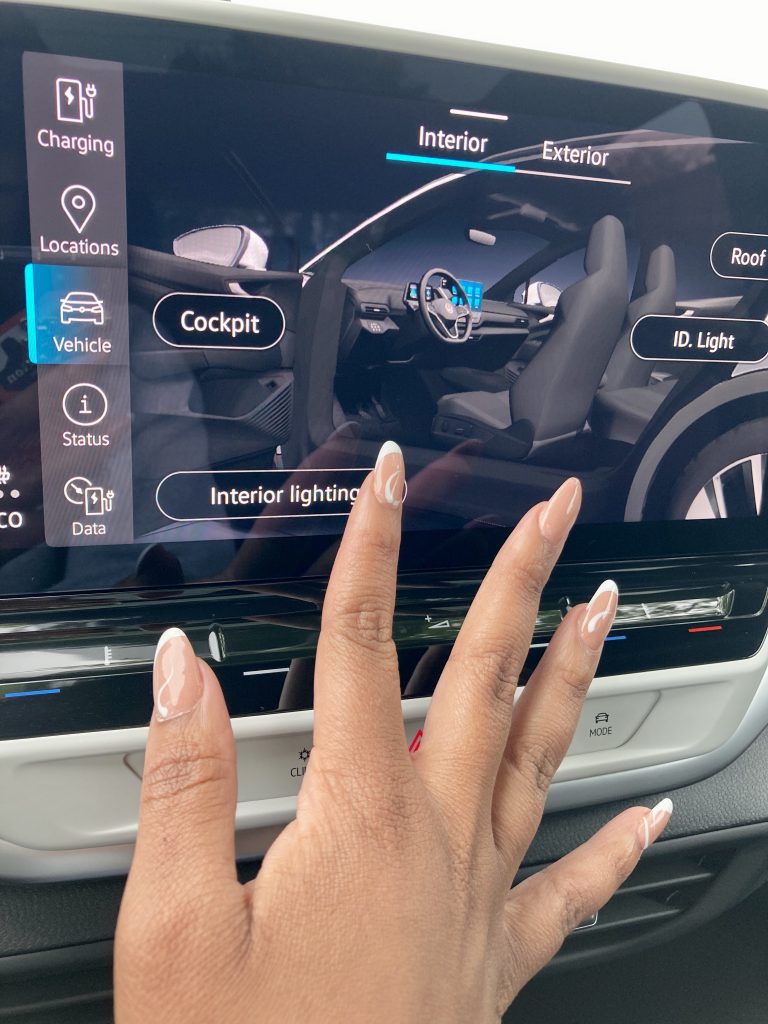 The 12-inch display is bright, bold, and serves as the command center using Apple Car Play (or Android Auto). You literally every customizable function at your fingertips (that you could also control audibly using Hello ID), but it takes some time to figure out all the audible controls. If you rather search through touchscreen display menus, you have that option as well – but you have to be extra careful while on the road.   Exterior The bold design of this EV SUV is just a sneak peek at what a driver can expect behind the wheel and on the road. The voluminous windshield paired with a crystal-clear panoramic roof creates your very own eco bubble on wheels. So if you see any chips or cracks on your windshield, so you should consider getting an auto windshield repair or windshield replacement immediately.
The adaptive headlights and light-up VW grille logo create an EV look and feel that would give Tesla a run for its money. The 1st Edition model comes with plenty of identifying emblems and flair that labels the VW ID.4 as a truly exclusive model that stands out among the other trims.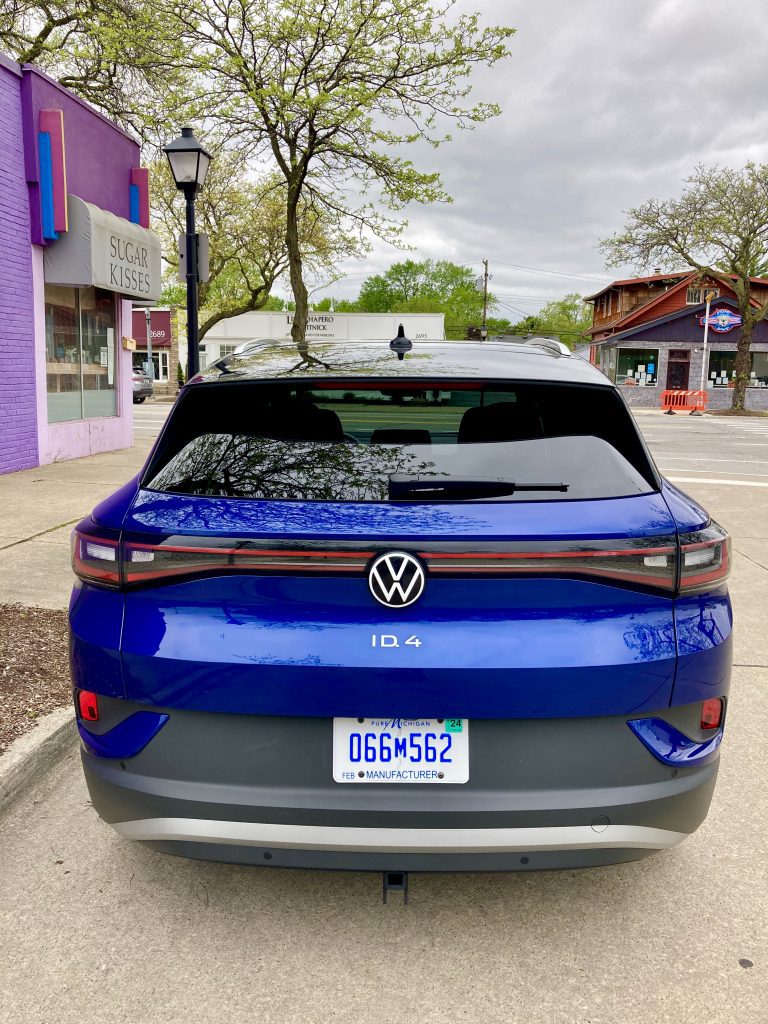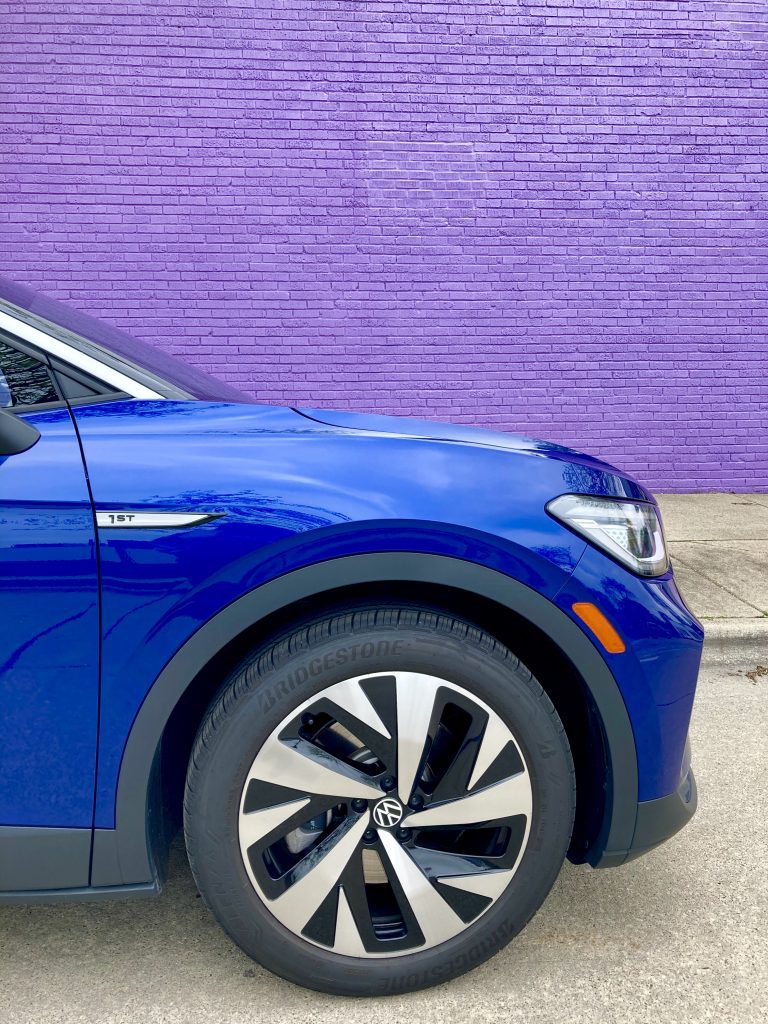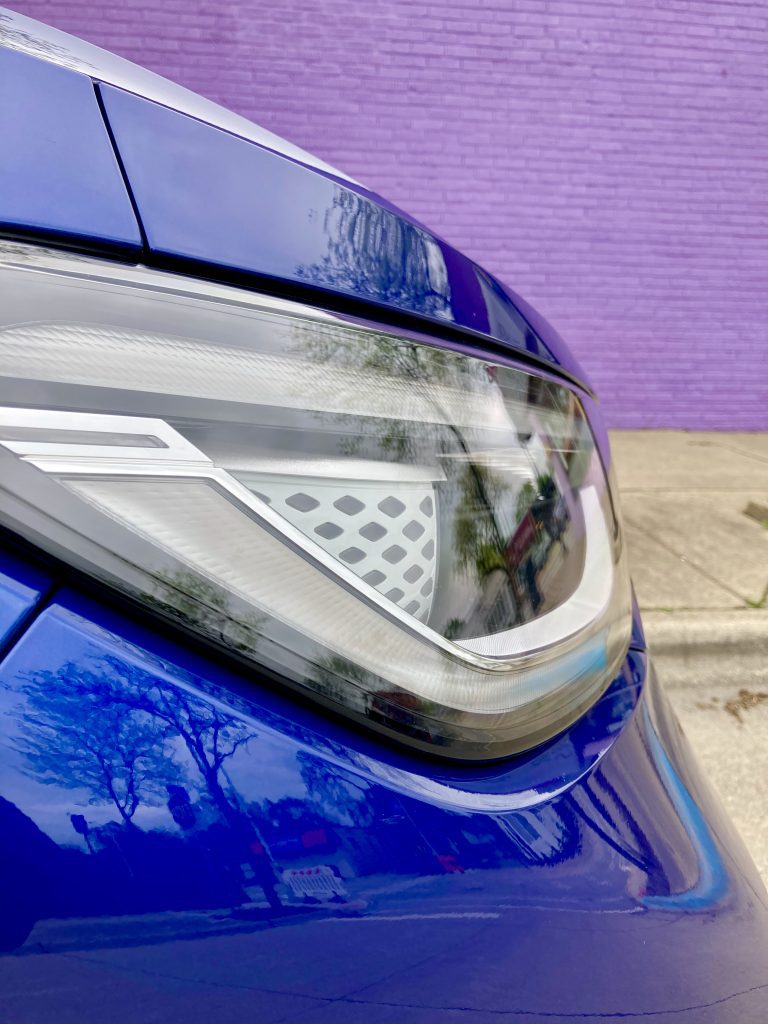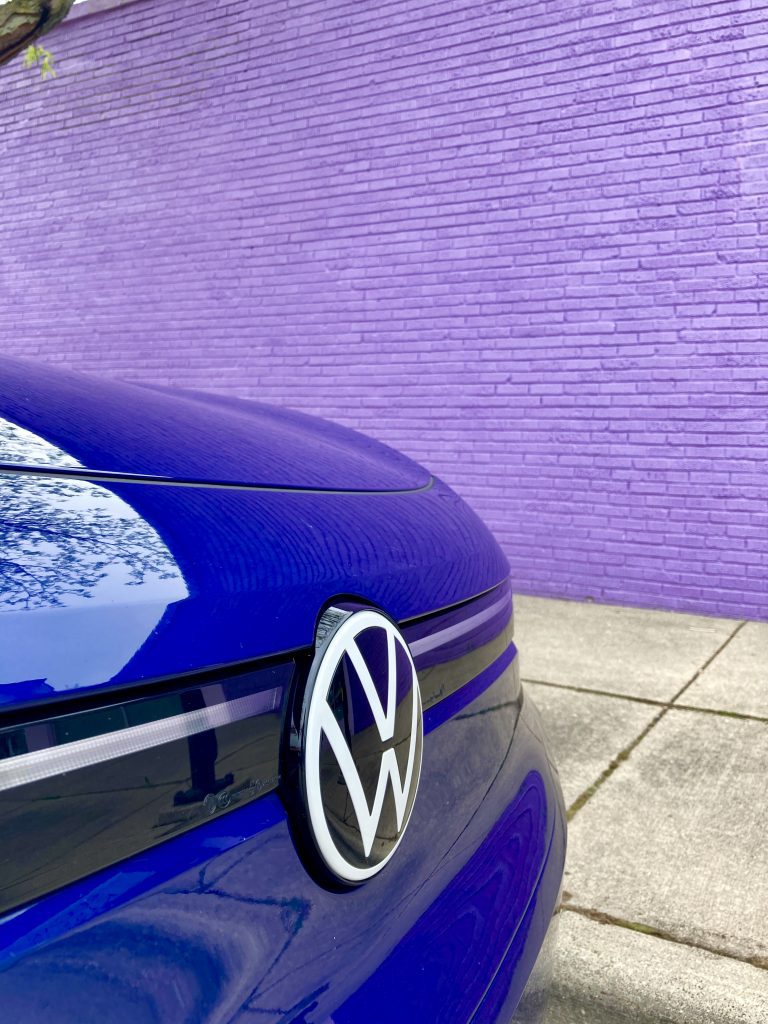 Road Experience Overall, the driving experience was what I imagined it would be. The super quiet motor is located within the rear cargo floor and the batter can be found underneath the passenger seat. The EPA-estimated range for the ID.4 is about 250 miles and if you drive cautiously with energy conservation in mind in ECO mode, it's a nice drive. However, if you opt to open the ID.4 up in Sports Mode, you've got an exhilarating electrifying experience. Candidly, I judge most review vehicles on their sports mode handling and capabilities – but that's just me. (But rest assured, if you're looking at the Ford MACH-E or another sports car EV because of the hype, you might want to take the ID.4 on a test drive FIRST!). On one hand, as an avid road-warrior and one that loves a good road trip, I was initially concerned with the electric-only capabilities and the lack of electric charging stations. While the majority of my driving experience took place within city limits, I couldn't help but be constantly concerned with my remaining charging range which either had me tethered to locating the closest charging stations nearby or ending my night early by charging at home inside my garage. But with the recent news of gas shortages hitting the east coast and southern states, the idea of not having to rely on fuel is a welcomed relief. Want to learn more about the 2021 Volkswagen ID.4 for yourself? Checkout all the details and how to schedule a test drive of your own at VW.com.