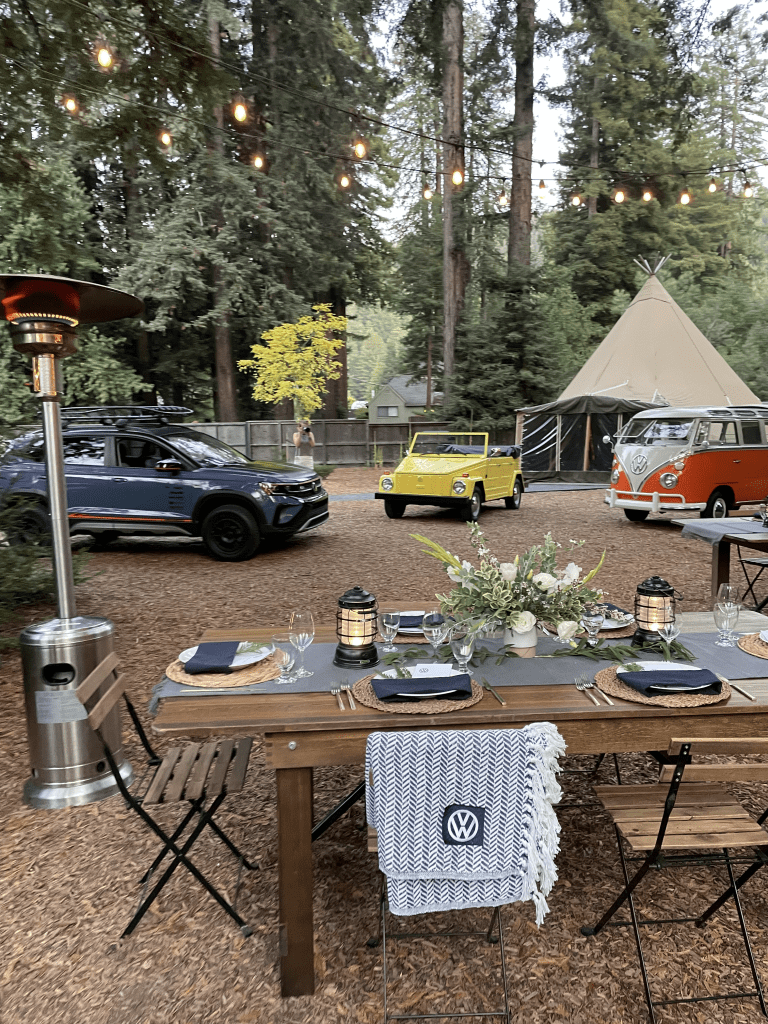 There's no better way to end the summer than with one last hurrah in the great outdoors, and thanks to Volkswagen, I got the chance to explore and adventure with VW's family of SUVs in Russian River. While most people may think of VW as a brand filled with small cars, they've transformed themselves into a full-line manufacturer. In celebration of the VW full SUV lineup, several journalists and influencers spent a few days at Autocamp and beyond learning and exploring this full line in the great outdoors.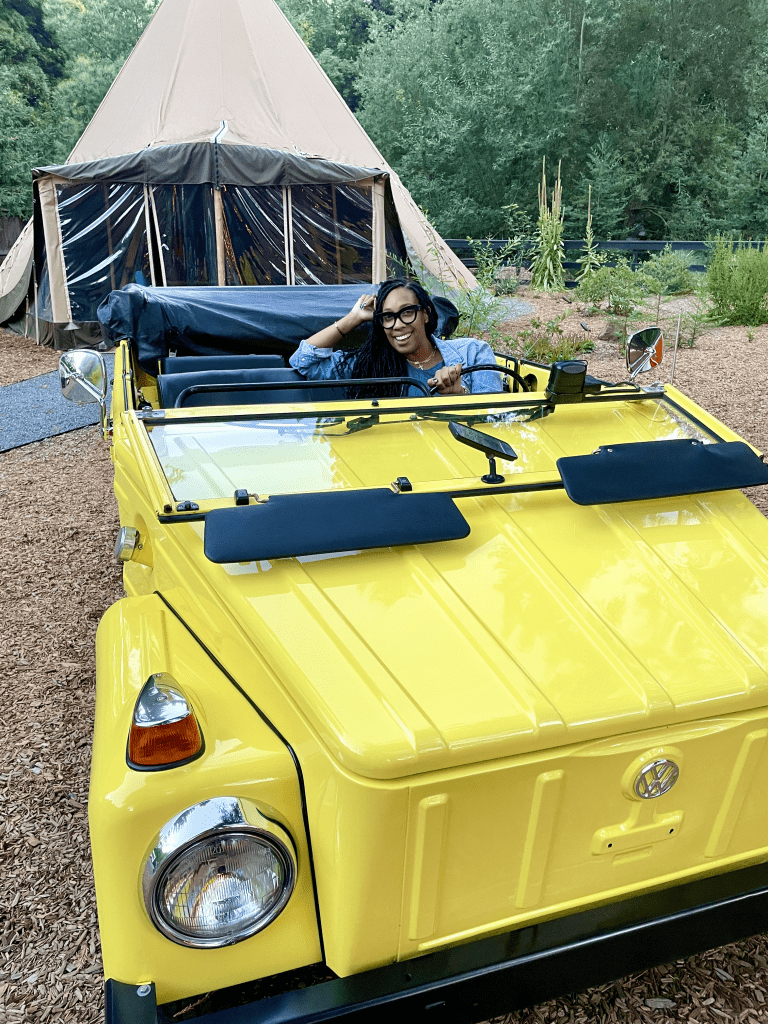 Nestled in the heart of Sonoma in Northern California, I experienced the family of VW SUV's including the Tiguan, Taos, Atlas, Atlas Cross Sport, and all-electric ID.4. Each vehicle offered a unique flare inspiring a different scenic adventure throughout Sonoma County.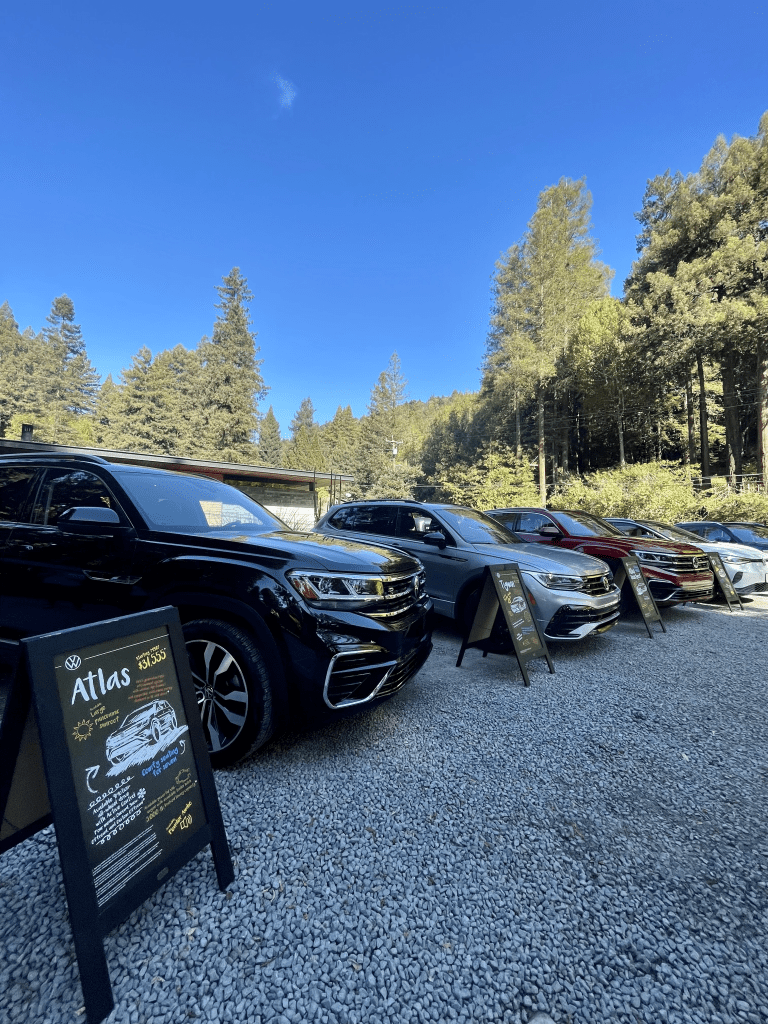 The start of my first adventure began with a session of outdoor yoga within the Grove at the Autocamp campgrounds. Throughout the yoga session, I was reminded to focus on breathing, stillness and create mindfulness each day. Afterward, we transitioned from yoga into the tranquility of a sound bath for the senses. It only makes sense that this experience paralleled the same emotions felt while within the all-electric VW ID.4.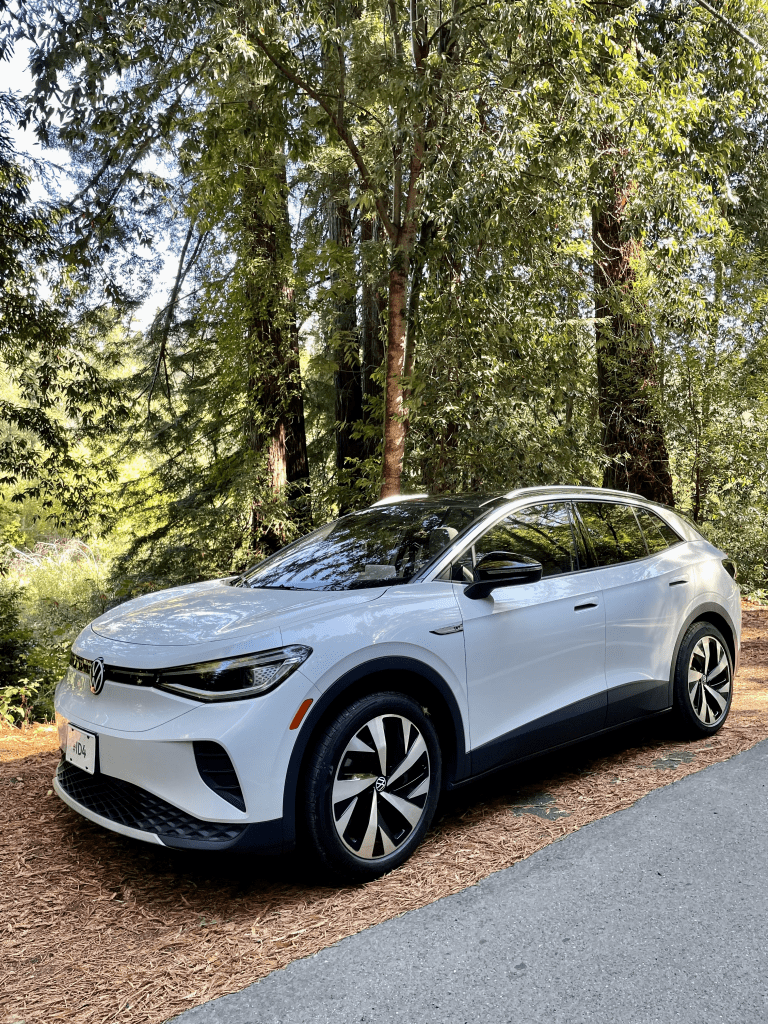 The Volkswagen ID.4 is VW's first all-electric SVU and upon entering the ID.4, you immediately notice how eerily quiet the cabin and electric motor truly is. And there's no better sound experience on wheels than the ID.4's 7-speaker Harmon Kardon system. It only makes sense that I enjoyed my very own carpool karaoke session while driving through the winding roads towards Sonoma Coast. Upon arrival to the famed Goat Rock Beach, I got the chance to take on the fog-induced views and snapped a few epic photos that looked like they came straight out of a professional car magazine.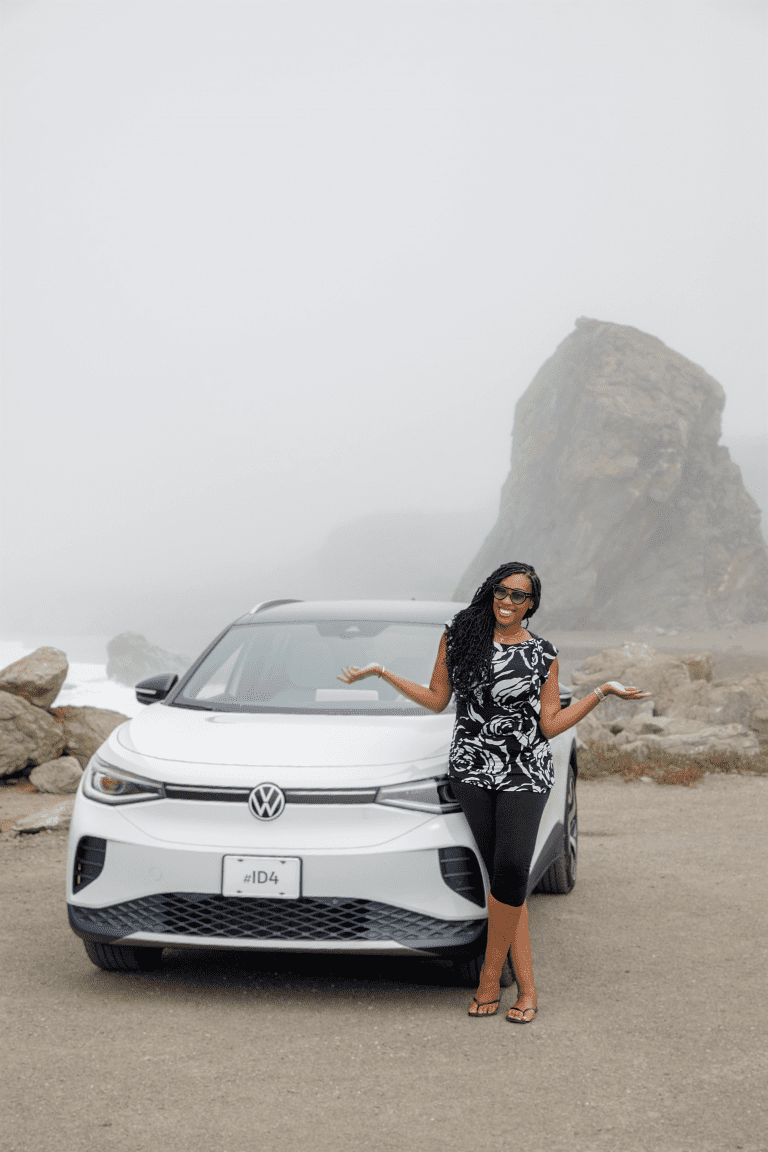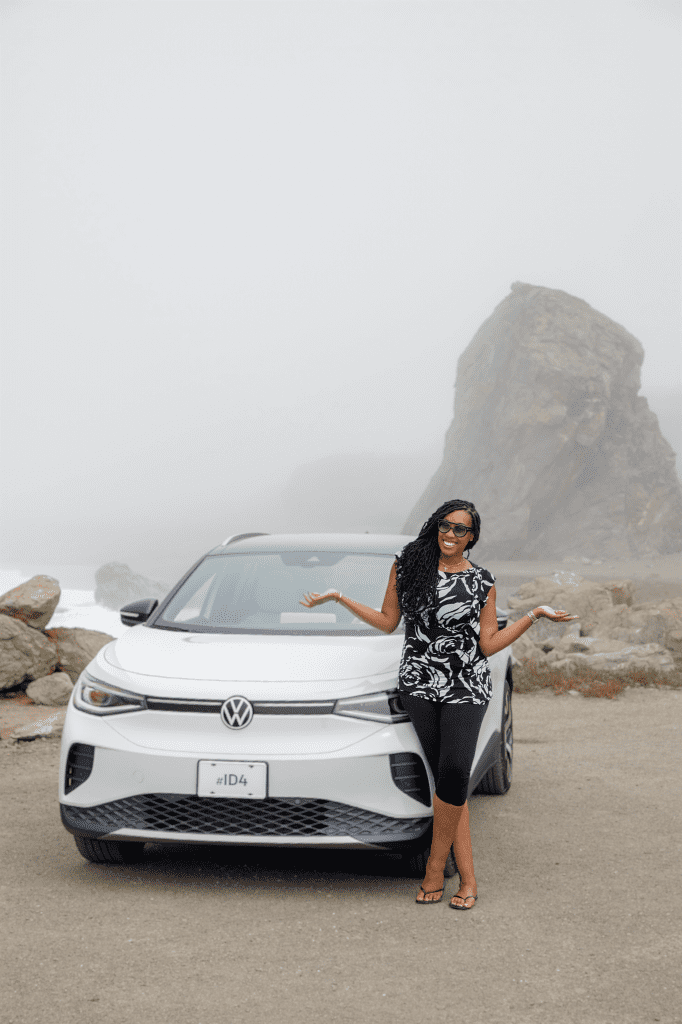 The second part of my adventure ushered me down the winding roads of the Bohemian Highway. It's a scenic 10-mile stretch through the redwood forest, charming towns, and several organic wineries. Bohemian Highway is home to a unique and soulful community of artists and nature lovers. Here you'll find organic farms and wineries, specialty nurseries, and innovative restaurants and shops. It's also a gateway for superb outdoor activities such as hiking, biking, kayaking, canoeing, zip-lining, and more. The Atlas Cross Sport was the perfect SUV to whisk me through the hidden gems of Sonoma County.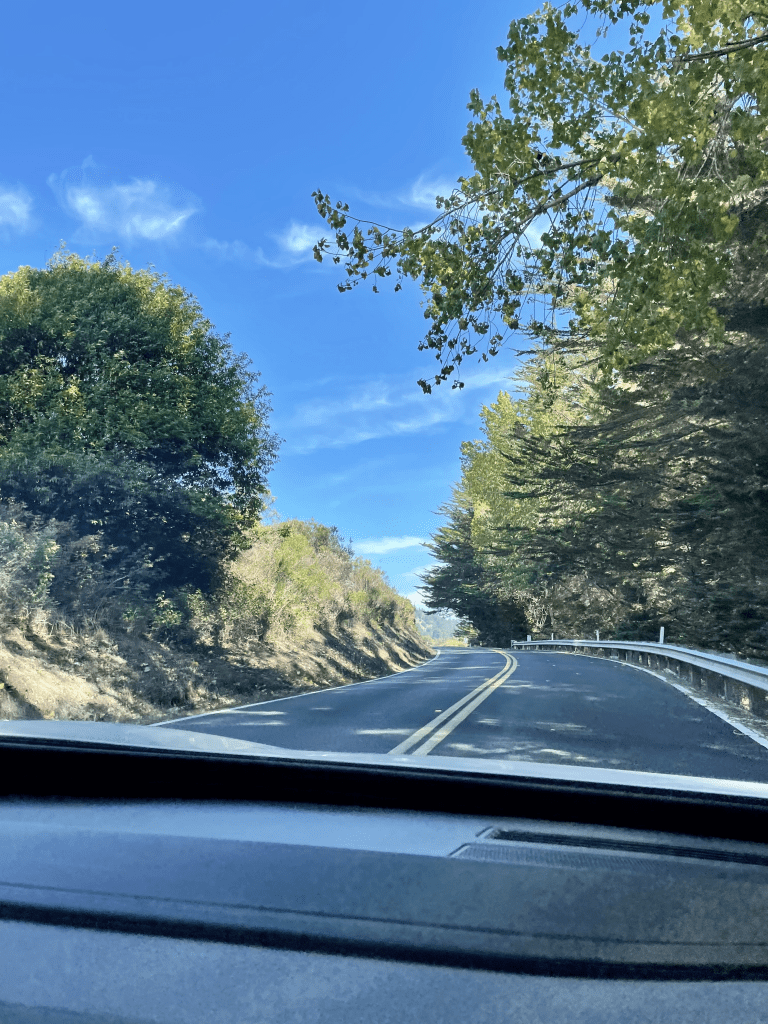 The Atlas Cross Sport is a sportier and stealthier version of its predecessor – the VW Atlas. While the Atlas and Atlas Cross Sport looks large and in charge, it's a seven-seater that drives and handles like a sturdy coop. I loved the sloping design of the Atlas Cross Sport, it gives you the best of both worlds with plenty of storage and seating capabilities all without lacking the sleek design and performance you want.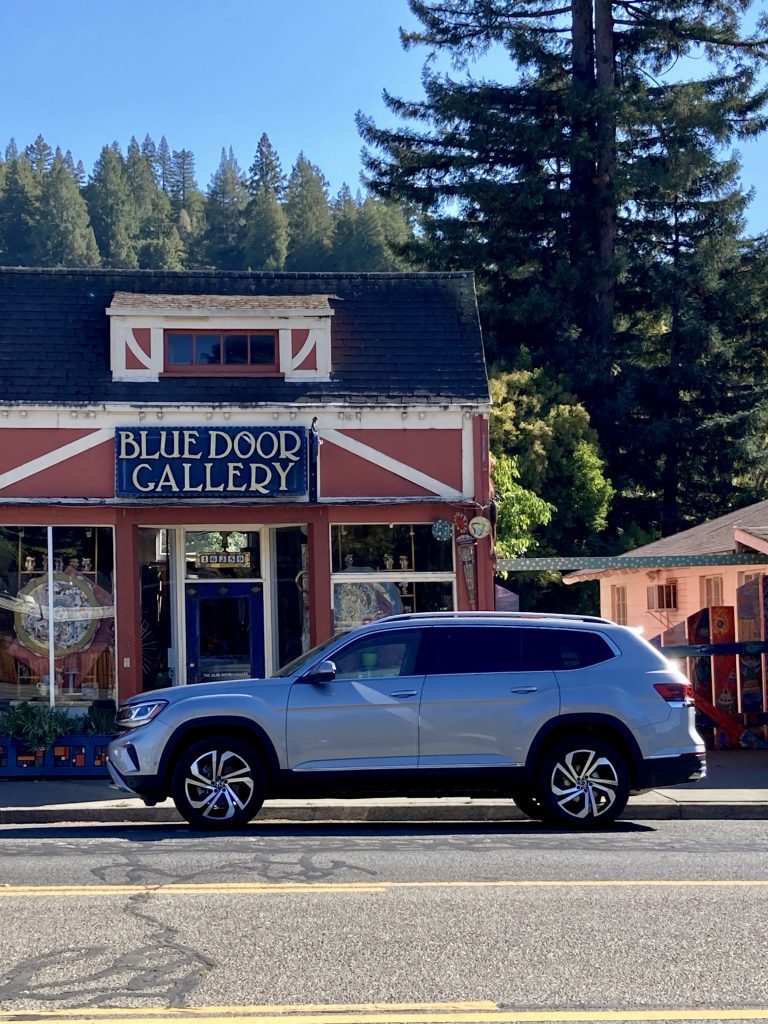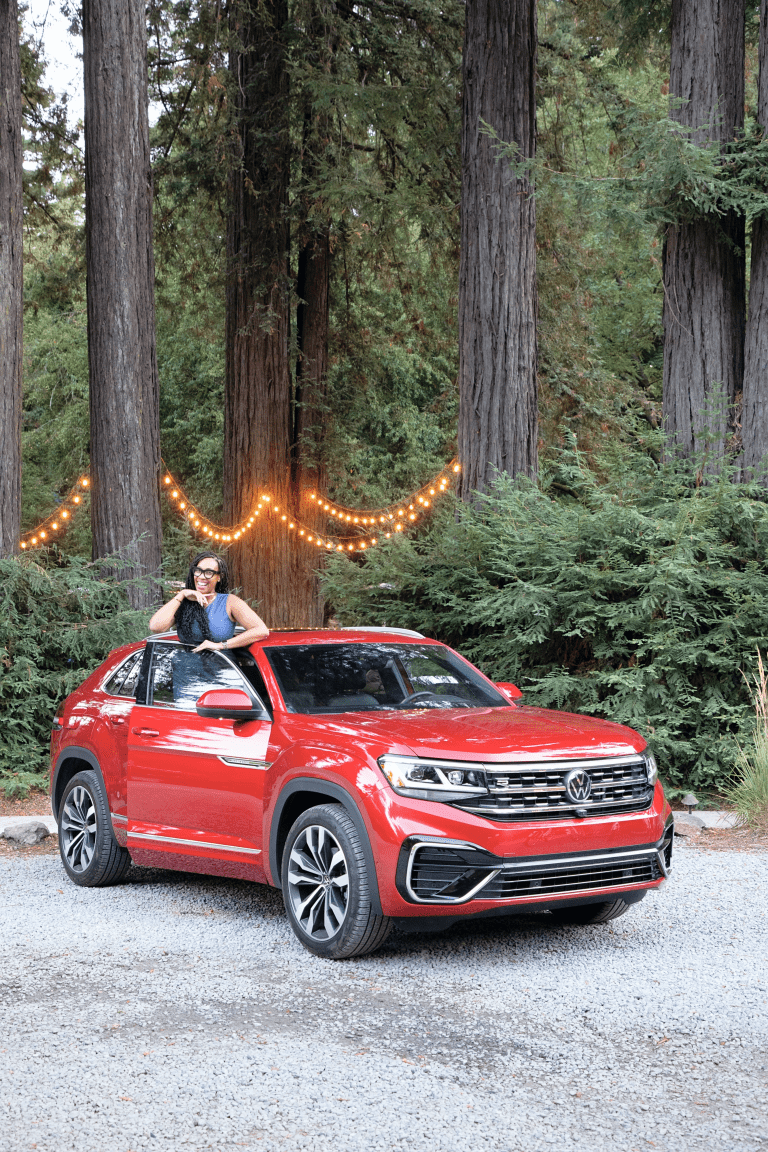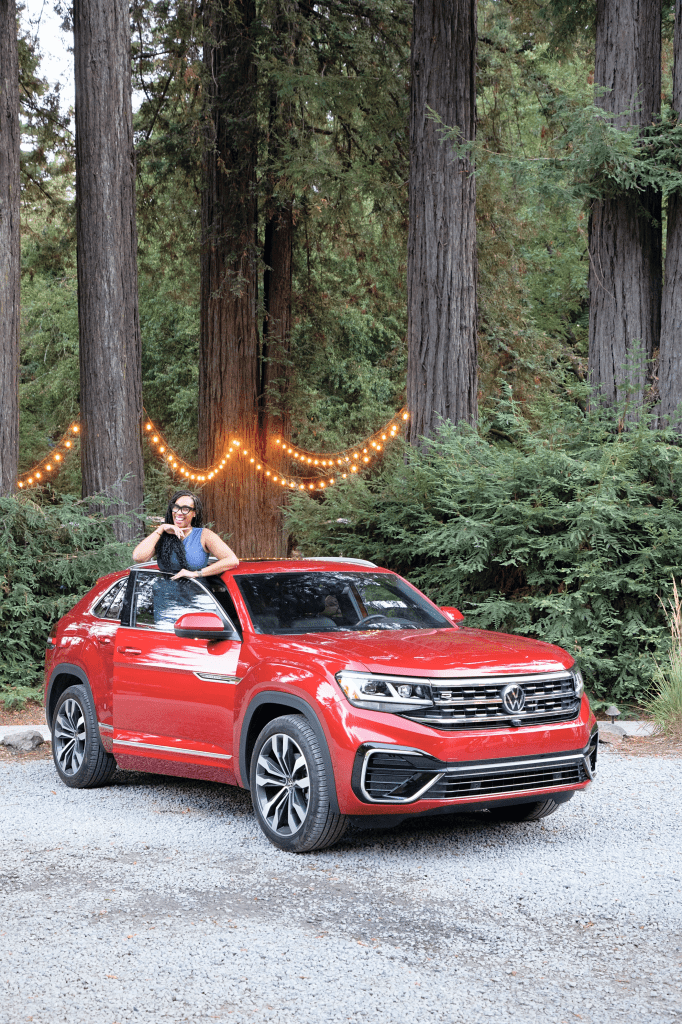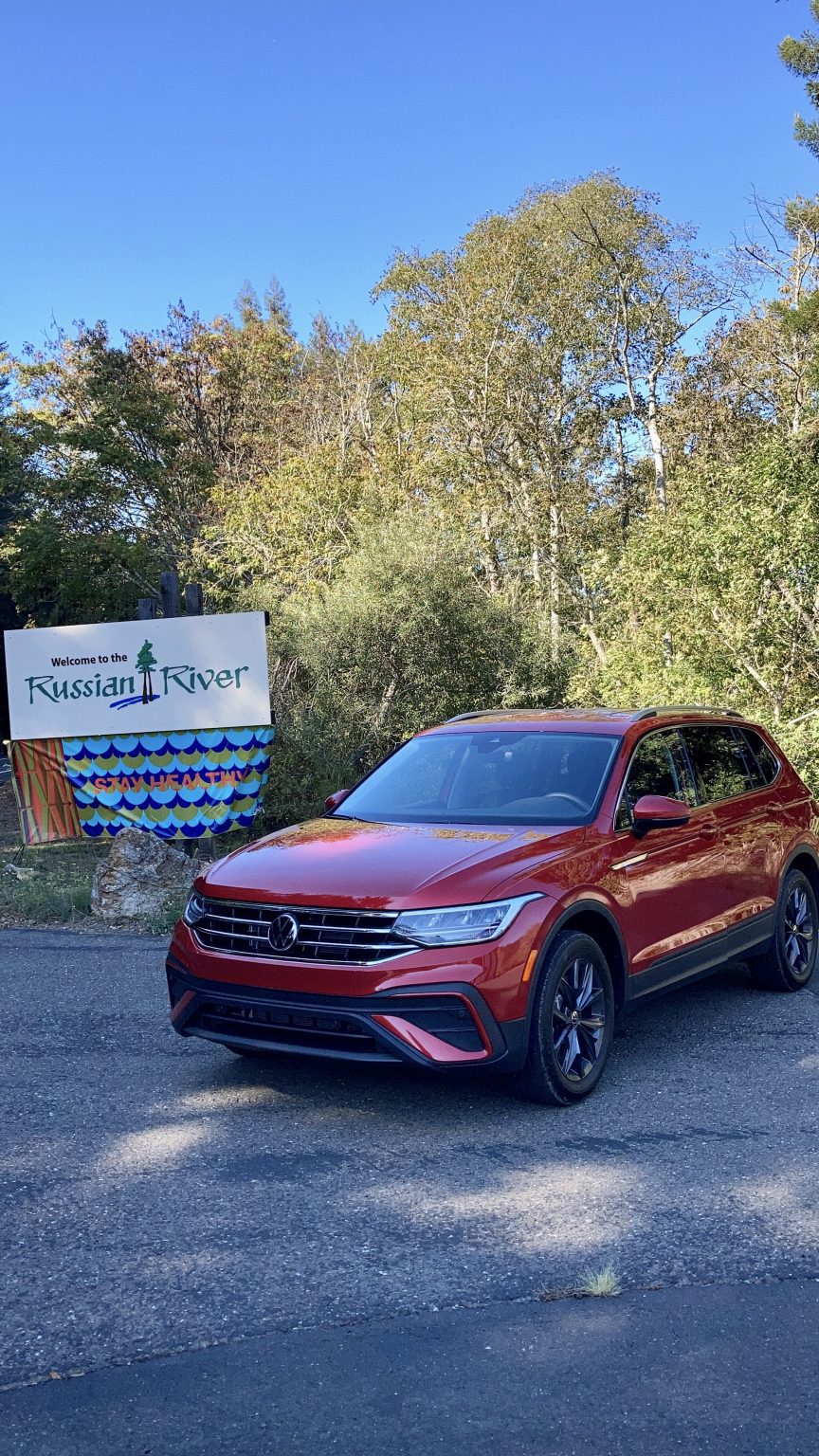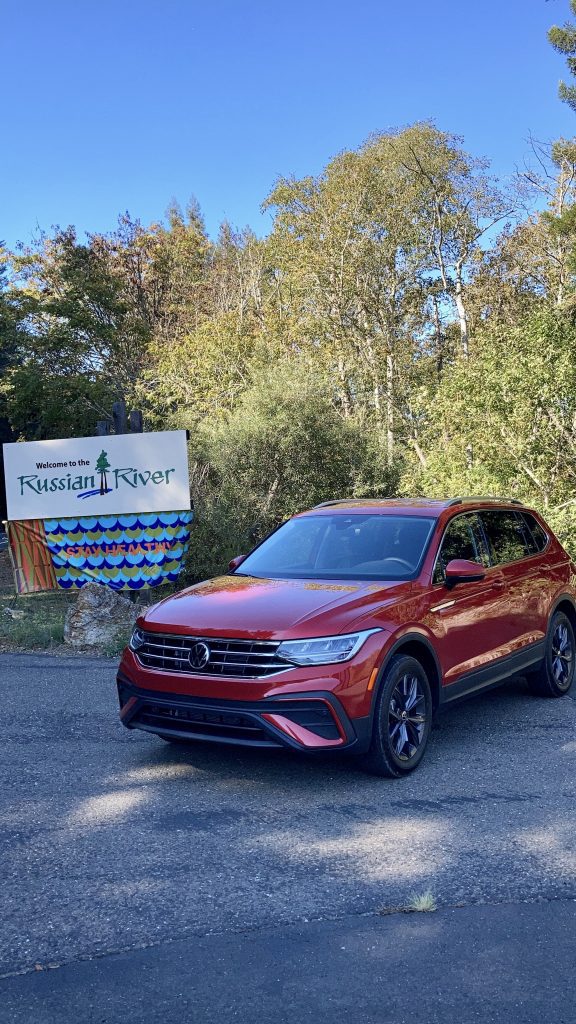 After getting behind the wheel of each VW SUV, I've learned that while they vary in size, tech, and performance, they're an SUV for everyone. You could be fresh out of college, starting your career, growing your family, or empty-nesters downsizing and there's a VW SUV to fit every season of your life. This by far was one of the best driving experiences I've been a part of and I look forward to getting behind the wheel of more VWs soon. For more information visit vw.com.