When did you fall in love with MINI Cooper? I have to say it was with 2003's The Italian Job starring Charlize Theron, Mark Wahlberg and Jason Statham.  The high-speed heist film used 32 MINI Coopers throughout the Venice, Italy production and left an indelible mark on me as an auto enthusiast.  So it's no surprise, that once I got the chance to get behind the 2022 Mini Cooper Hardtop SE EV in "Chili Red" and I felt like a kid in an eco-friendly candy store.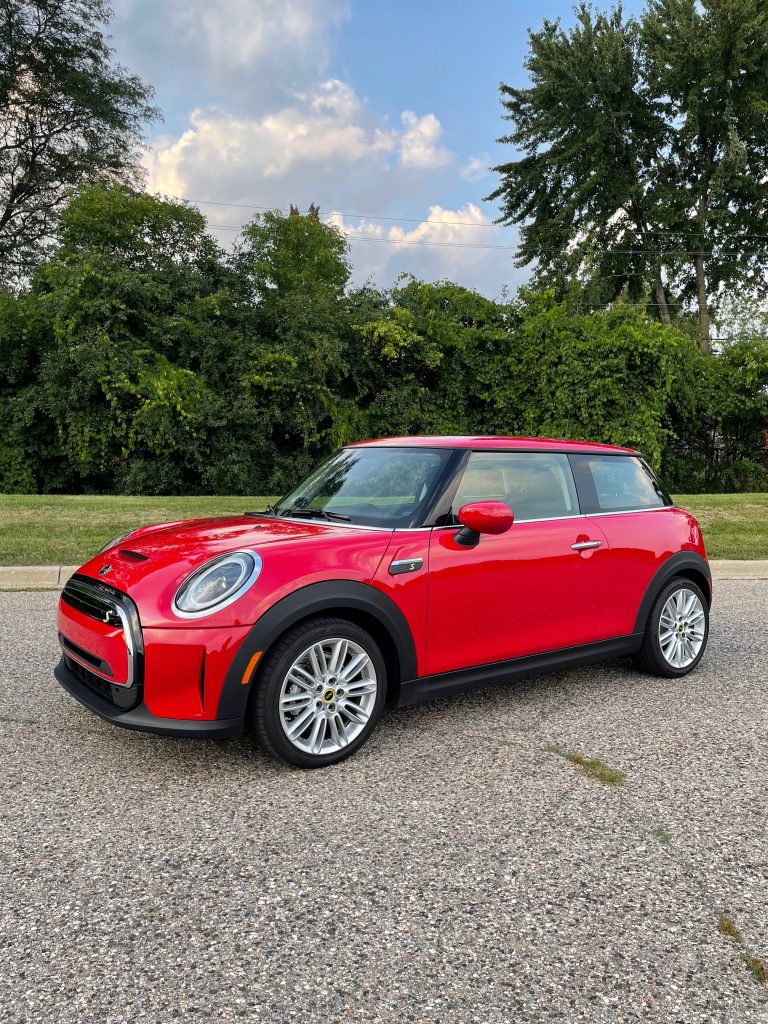 As one of the most affordable EVs available today, the 2022 Mini Cooper has tons of standard features and makes driving electric extremely fun!  As nimble and versatile the MINI is, it's easy to compare the steering capability and fun-to-drive quirkiness more to a fun-size coupe or go-kart.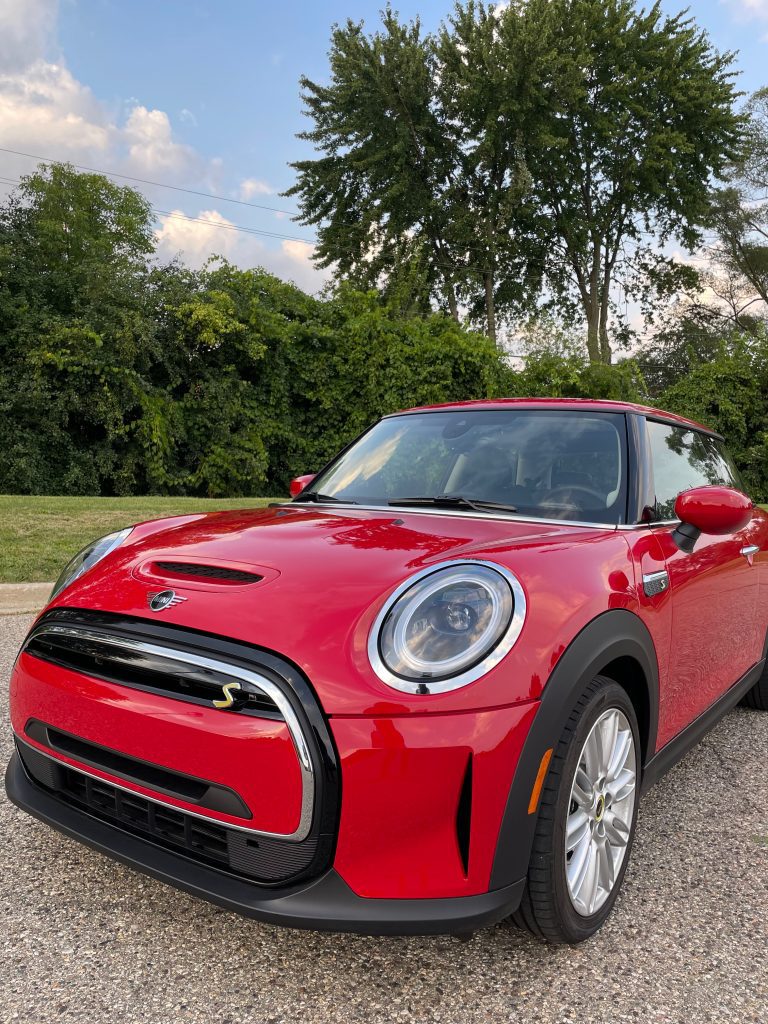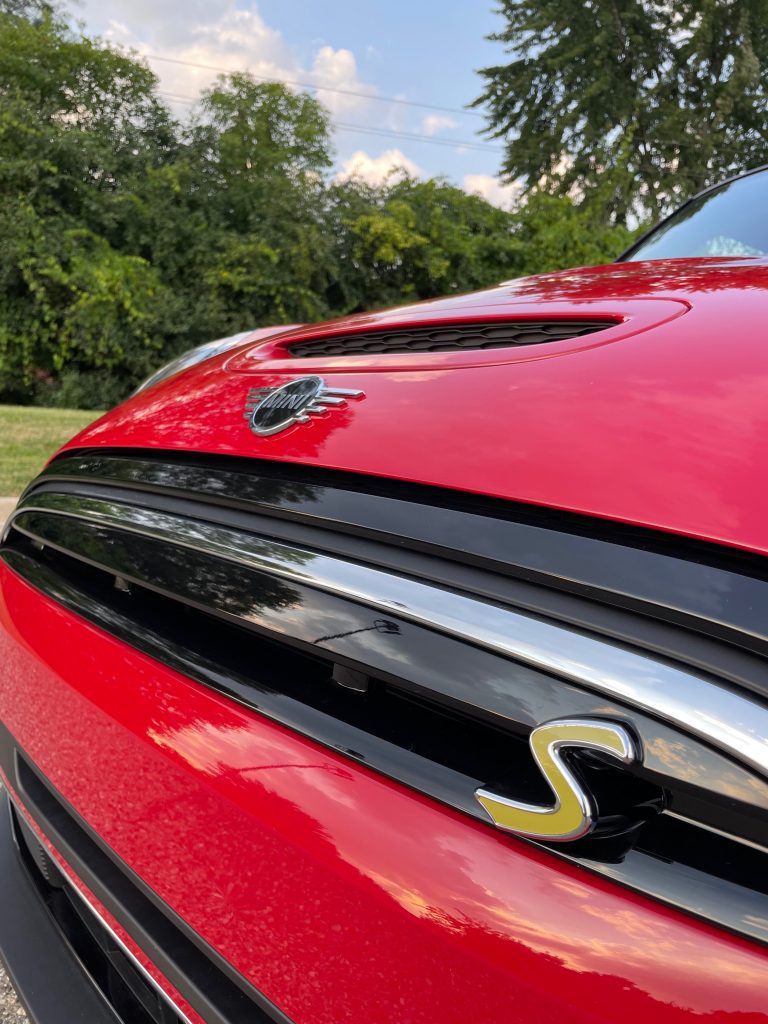 Style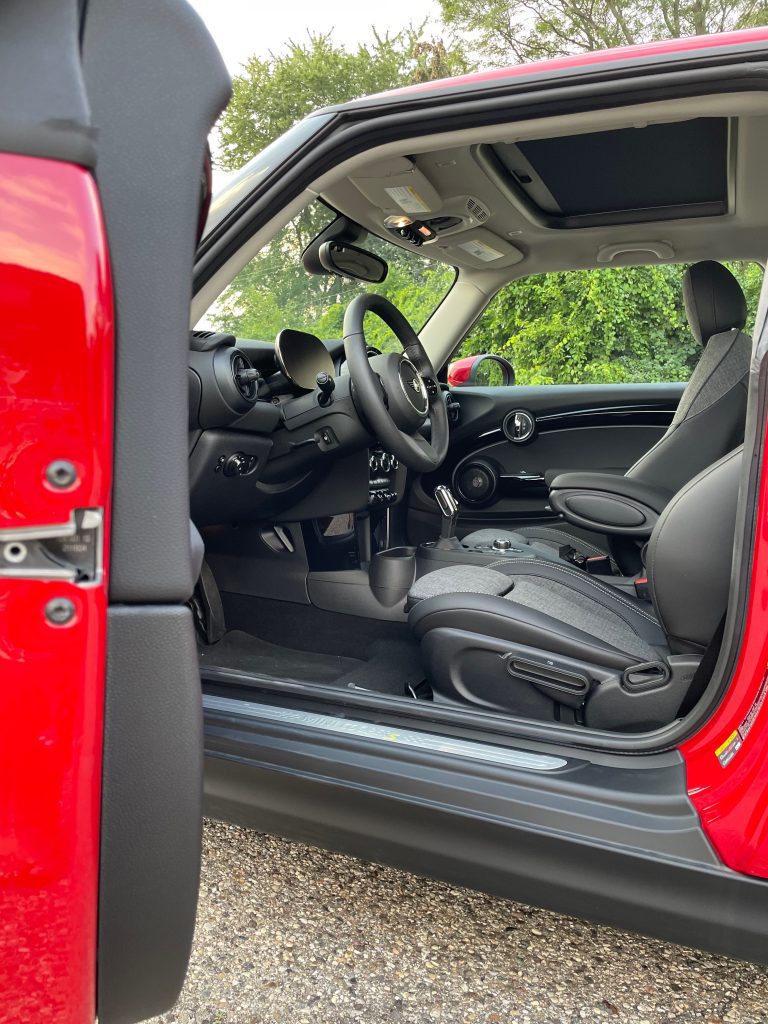 As a 5″11 woman in stature, I have to say that the MINI was comfortable and more spacious than I would've imagined.  Sure, I had to extend the driver's seat to the max, but once inside I was able to extend/rest my legs and comfortably move around inside as needed.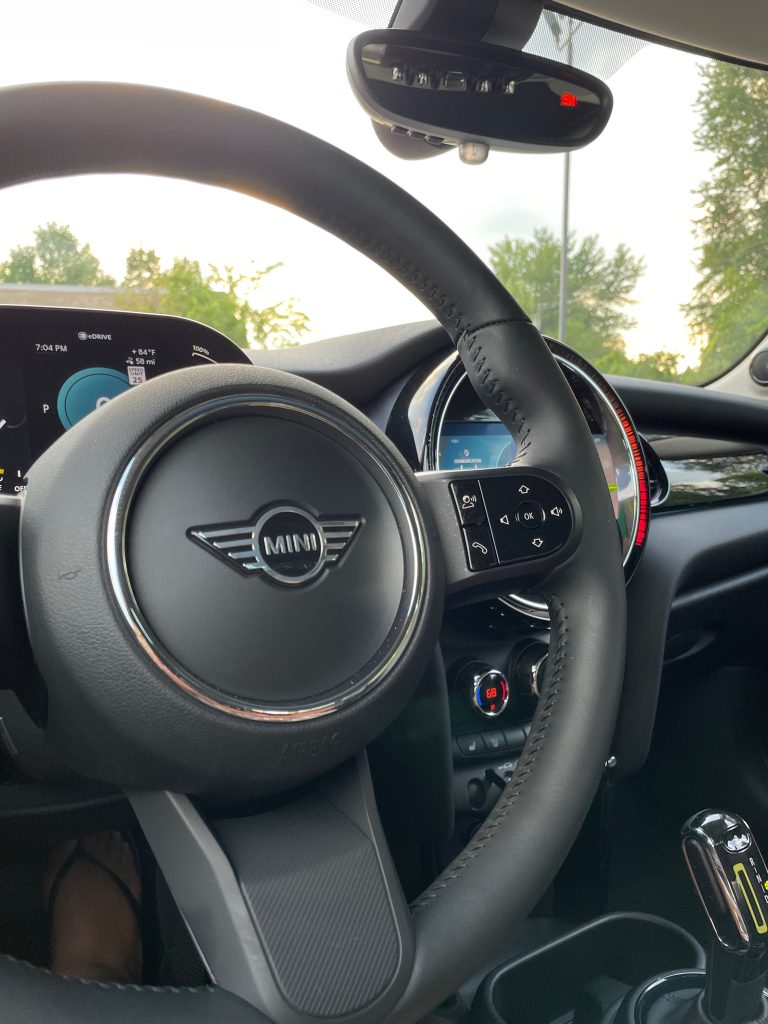 The MINI touchscreen is an 8.8-inch unit with navigation, Apple CarPlay, and SiriusXM satellite radio. There's a smartphone app that enables you to control your interior climate temperature before climbing inside.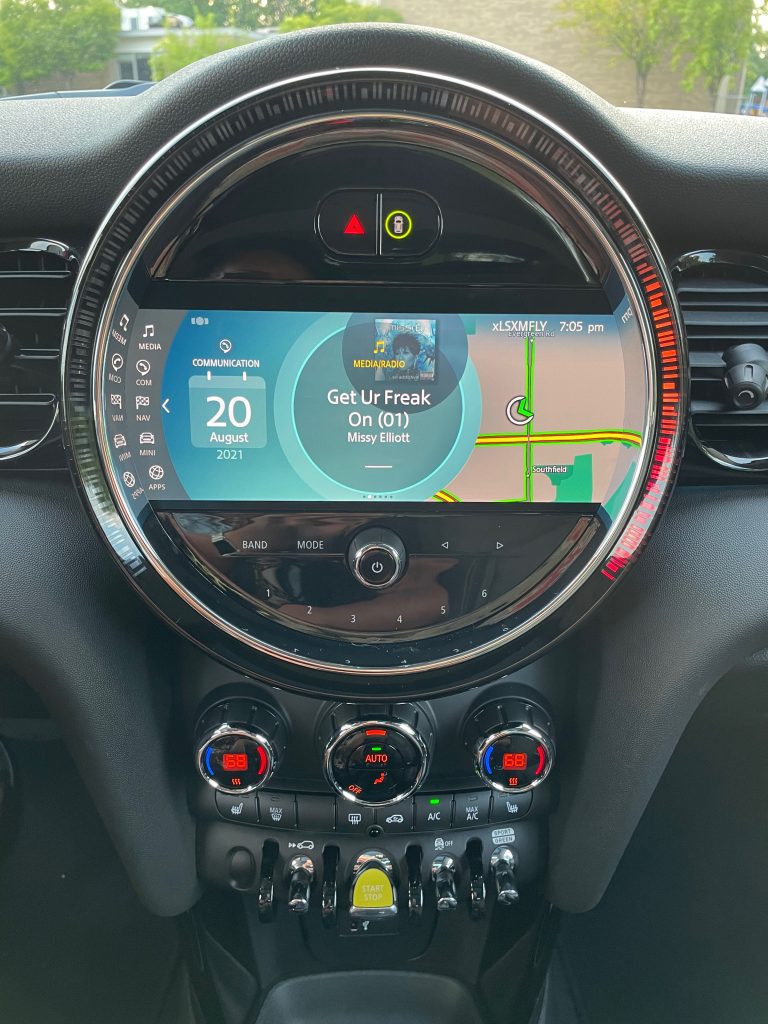 The interior features a 5.5-inch digital cluster highlighting the battery's charge level, driving range, navigation details, and the infotainment options that you need. Every MINI has dual-zone climate control, a heated steering wheel, heated front seats with wireless charging, and a Harman/Kardon audio system making any drive an amazing audible experience.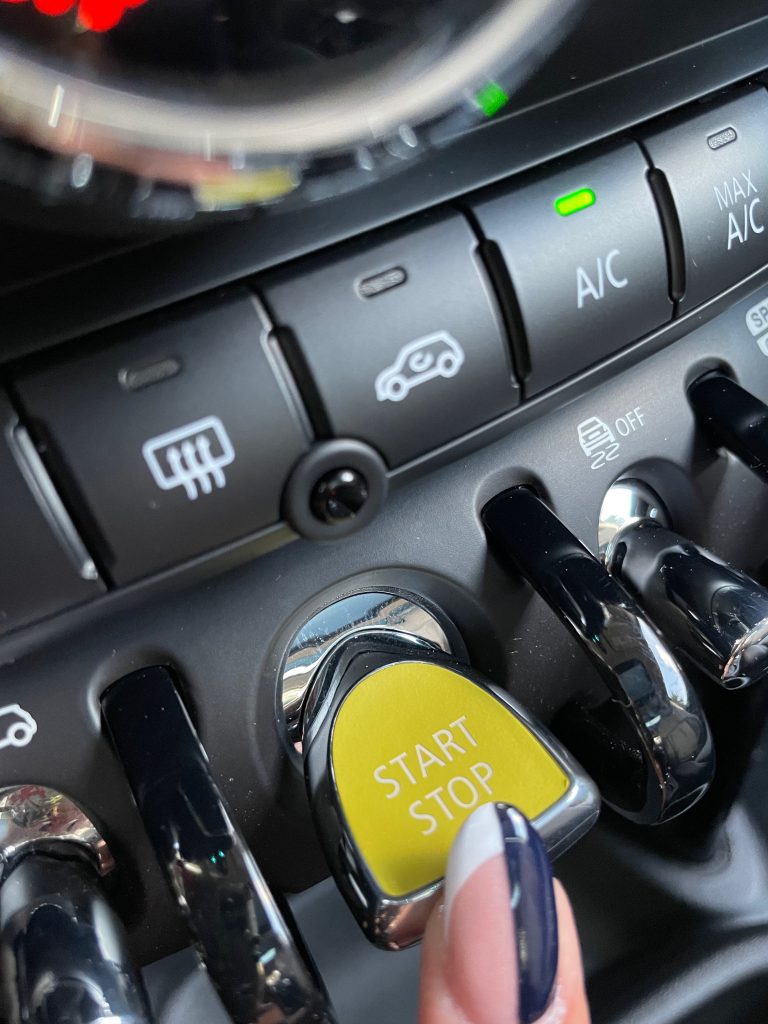 One of my favorite features of the MINI has to be the push button start.  The mechanical display panel really makes you feel like you've stepped inside of a futuristic cockpit preparing you for a fun ride ahead.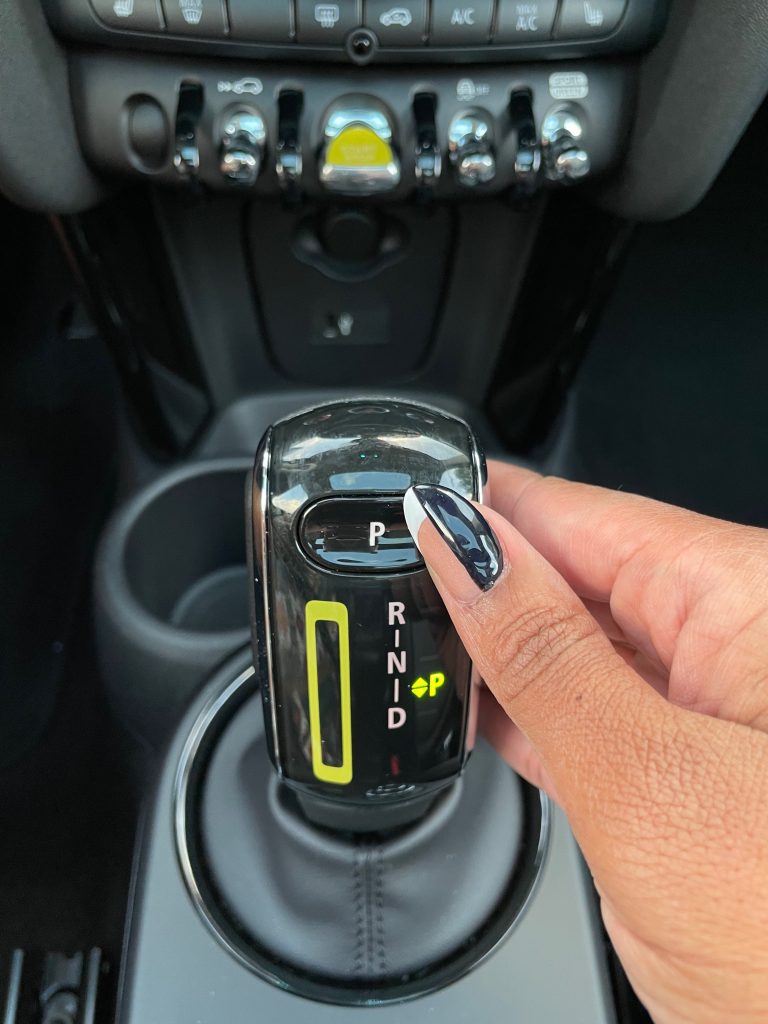 The MINI Signature Plus trim includes the Harman/Kardon system, power folding mirrors, and a panoramic moonroof that brings the sunshine and energy of the great outdoors inside.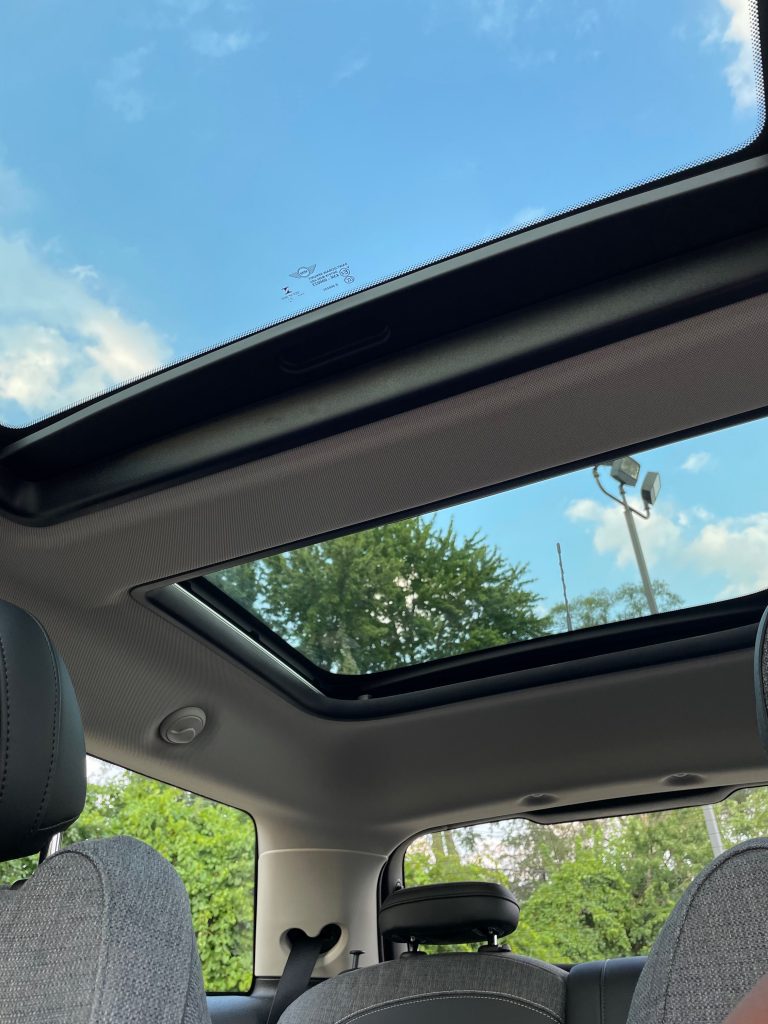 The interior textures are a cross of cloth and leatherette stylings in "Black Pearl" hues. Not the most stylish interior in comparison to iconic hot exterior lines and features that Mini Cooper fans come to love and enjoy.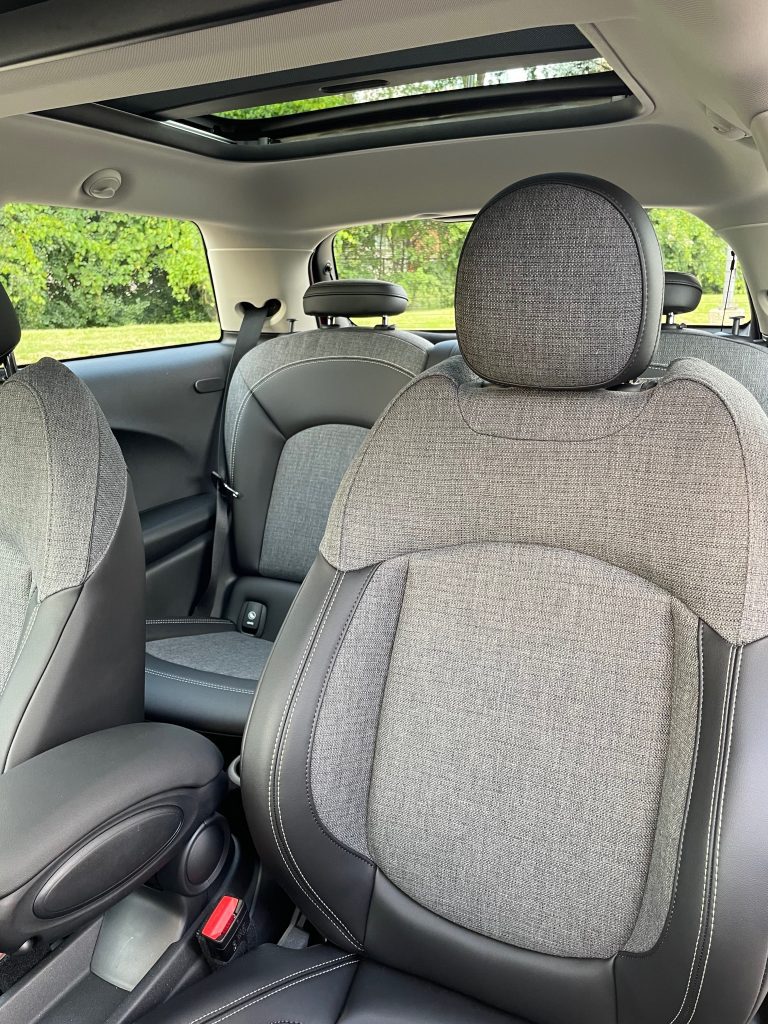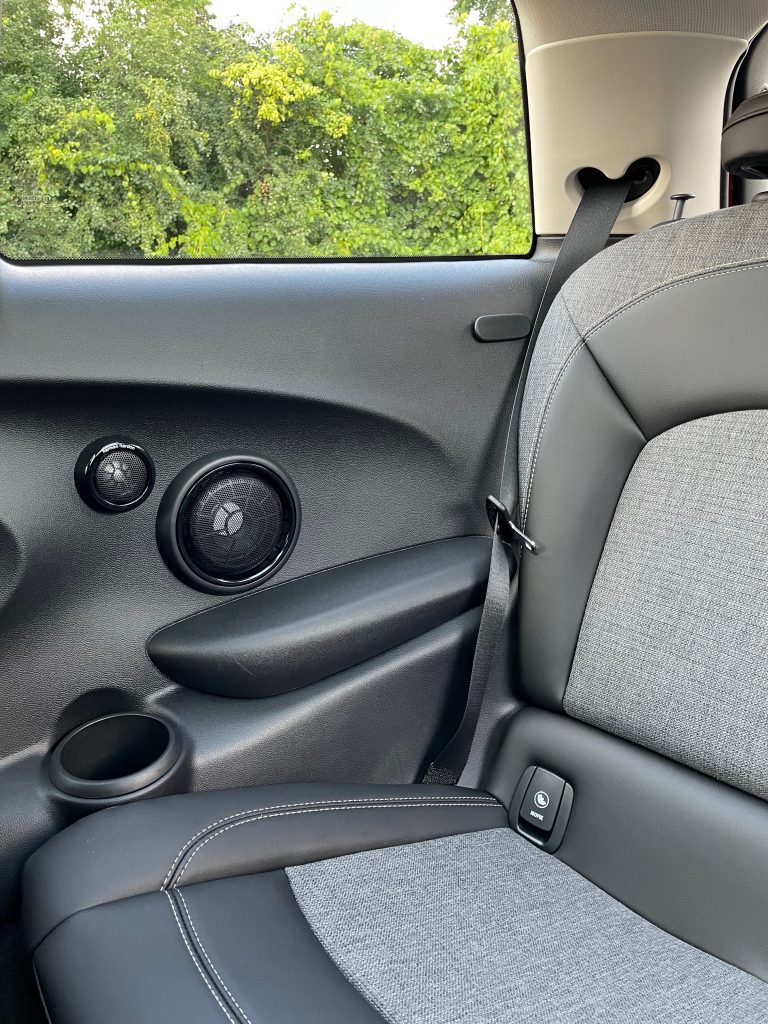 EV Charging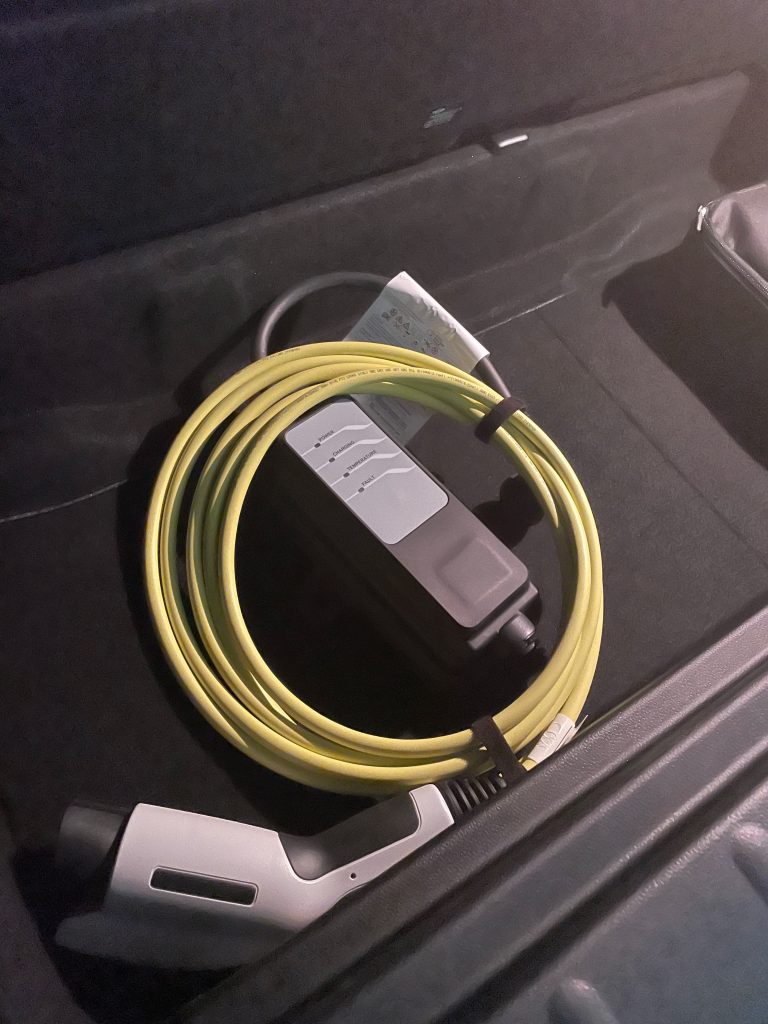 Boasting 114 miles of range on a full charge and an estimated quick charging time of 0 – 80% in 36 minutes. On a typical 240-volt outlet out and about, a full charge will take eight hours; but if you're charging from a standard house outlet, it'll take 24 hours.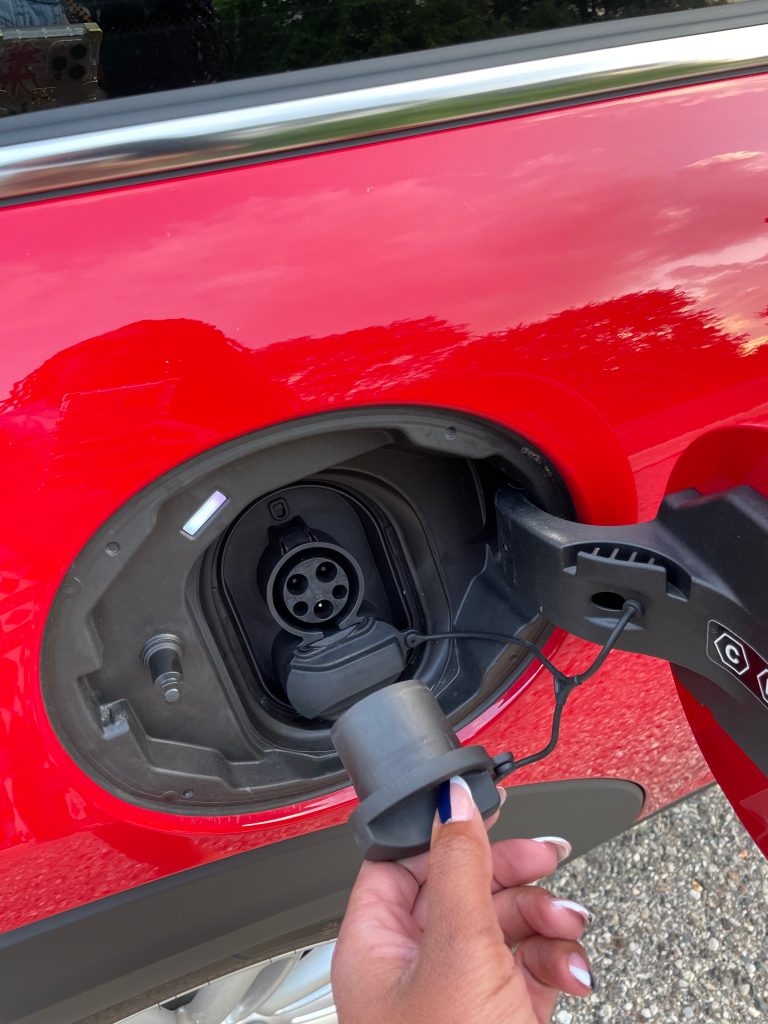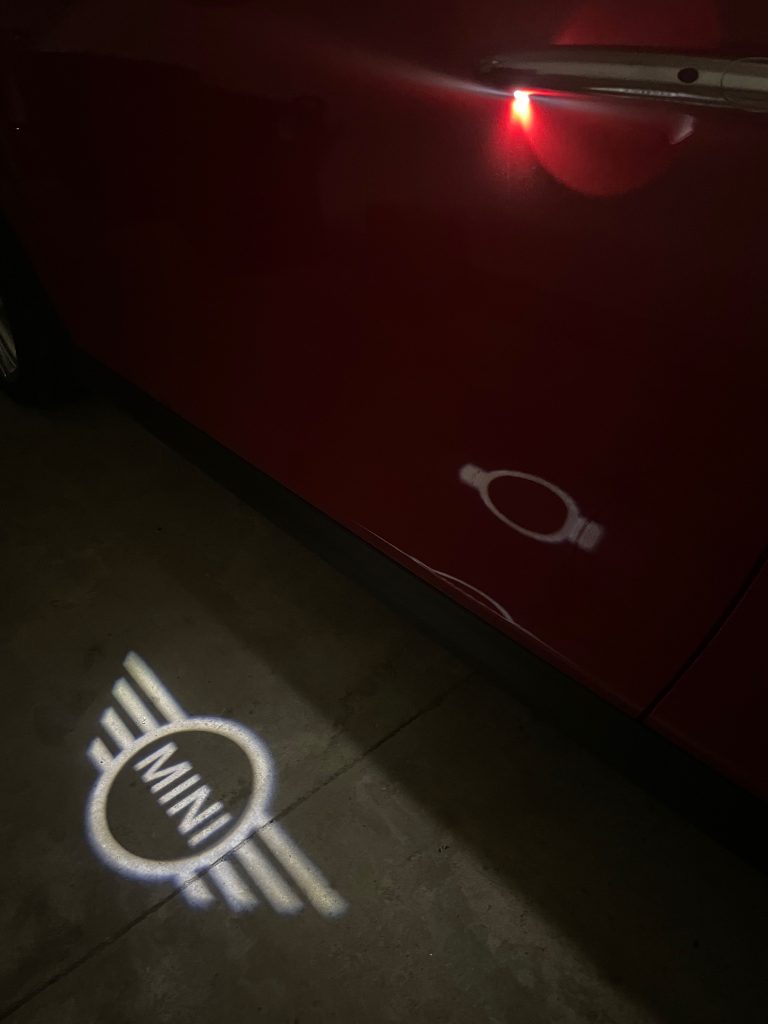 Overall, I loved driving the 2022 MINI Cooper throughout the city. While I never fully got the hang of the ePedal during the week-long review, the style and driving experience proved that the MINI is undoubtedly an electric race car that has fun, go-kart handling with a legacy of fearless engineering. If you're looking for a fun take on four wheels, look no further than the 2022 MINI Cooper SE. For more information visit miniusa.com