WEDDING SEASON IS HERE!  Everyone has seen the viral video of a couple's first dance as husband and wife or the amazingly choreographed entries of wedding parties.  But for brides who do not want their weddings to play out like a reality TV show, how much is too much?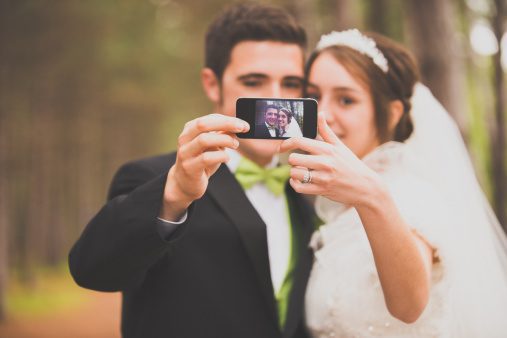 Social Media Wedding Etiquette – the #DOS and #DONTS
Brides are becoming more insistent on controlling the messaging of their nuptials by setting guidelines of how public the wedding will be on the internet.  Regardless of their stance on posting or not posting, 44% of brides believe digital rules are important in setting the tone for their guests.  Only 14% of brides are taking cues from Kim Kardashian and Kanye West, who are rumored to be completely banning cell phones from their wedding – and asking that there be absolutely NO social media posting.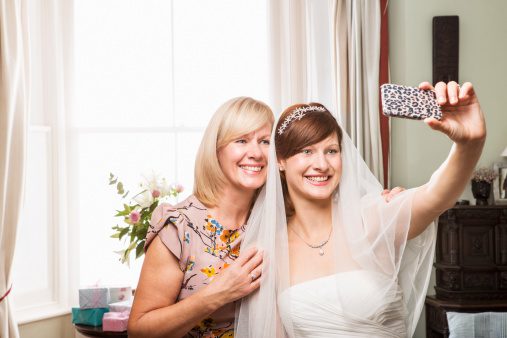 Other notable social media requests brides make:
Don't Spoil the Surprise: 62% believe the bridesmaids should not post any photos of the bride in her wedding dress before the ceremony.
Wait Your Turn: 58% believe the bride and groom should be the first to post a photo from the wedding.
Viral Video Stars: 32% are saying "I don't" to any video content on YouTube, which means no chance of a viral video!
#BestWeddingEver: 26% want you to use their specially-created hashtag should you post anything about the wedding. Actress Kaley Cuoco not only Instagrammed during her wedding and in the days after, she even used her own hashtag #thesweetings. Cuoco's first wedding photo posted on Instagram under the hashtag received more than 48,000 "likes" from her fans.
Sharing is Caring: Only 22% think the bride and groom should be the only ones to post photos from the wedding. Once again Kaley Cuoco and her husband shared their happiness online allowing their guests to post photos throughout their New Year's Eve wedding, and Mad Men actor Ben Feldman posted a photo of him and his bride right after the ceremony.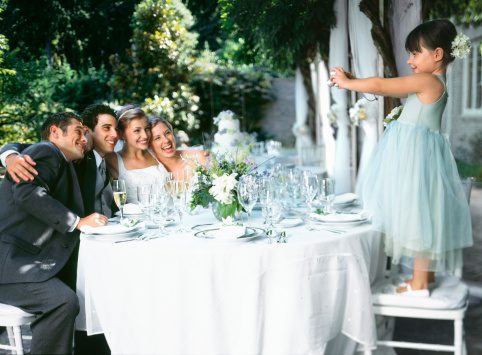 Status Update:  "Married"
And of course, as soon as you are married you have to think about changing your name on your driver's license, passport, and credit cards… but what about Facebook or Instagram?  A majority (56%) of brides will update their profile with their new name within a day of the wedding, and 10% will actually do it as the wedding is happening!
Have you attended a wedding this season? Are you a social media over sharer? Share your wedding social media "rules of engagement" below.
Comments