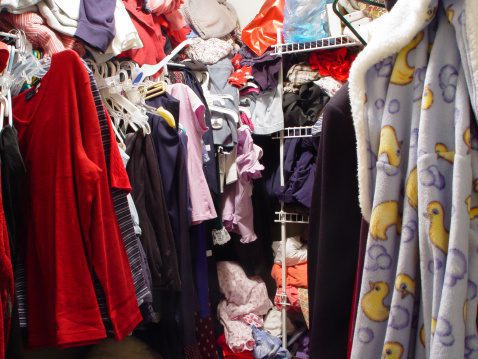 Spring cleaning will be here before you know it, and we're here to help you get a jump on it right now. Go through your closet and pull out those pieces that kinda fit, but not really. Upgrade your space and wallet with sites that are built especially for you to sell your clothes with ease.
It's time to sell your fashion goodies for the good of your closet and your wallet.
If you don't have the time or interest in posting your items piece by piece, you can box up your entire closet purge and send it to Twice. They'll send you a prepaid shipping label and a selling kit, then you just send them your items. Their shopping pros go through your pieces one-by-one and look at the brands, wear and styles to give you an itemized price list for the pieces they'll accept. You can get paid in any number of ways — check, PayPal, Venmo or even a Target gift card. If you're not digging the deal, they'll ship your clothes right back to you.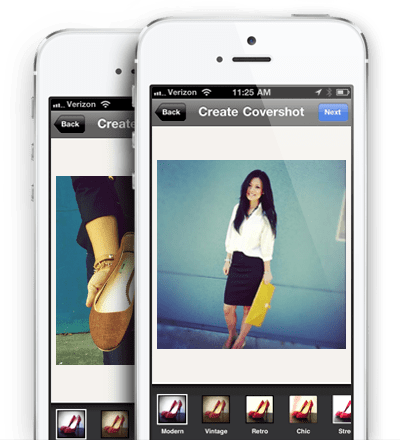 Poshmark is kind of like a Craigslist for clothes. Right from the app, you can post a picture of your item and list the details: size, brand, fit, etc. Fill in the original price and the listing price, then boom! You're up and running. When you sell an item, Poshmark takes $3 for sales under $15 and 20% for anything over that. They'll give you a pre-paid shipping label, but unlike Tradesy, they don't send you something to ship your item in.
ASOS is a regular haunt for fashion junkies. Their styles are diverse and perfectly funky. In their Marketplace, you can shop right from other ASOS lovers' online boutiques or start your own. With your ASOS boutique, you'll get an Account Manager to help you manage your sales as well as coverage from ASOS themselves. If you have enough to start a boutique from your own closet, great! If not, get one going with friends. You pay $30 for your boutique each month as well as 20% commission on sales, but if you're a regular closet purger, it may be worth it.
With Tradesy, you can sell any item in your closet that's in good condition. They make the whole process super simple. Just upload pictures of your item and its information. With that info, Tradesy will give you an idea of how much your item might sell for on the site.
Then, you post your item and the magic happens: First, they'll clean up the main image of your item to make it look the best it can by eliminating the background and balancing the colors. No #whiteandgold, #blackandblue issues here. When your item sells, Tradesy will send you a bag for shipping. All you have to do is drop it in the mailbox. They take 9% of your sale as a fee.
Now that you have a few options for your next fashionable closet cleanse, you can get started towards your closet Spring Cleaning today!
What are some less than fashionable items that you're looking to shed from the winter?  Share your stylish spring cleaning goals in the comment section!
Comments