Everyone loves the photo-sharing app Instagram, but did you know that you can enhance your experience with these photo sharing tricks?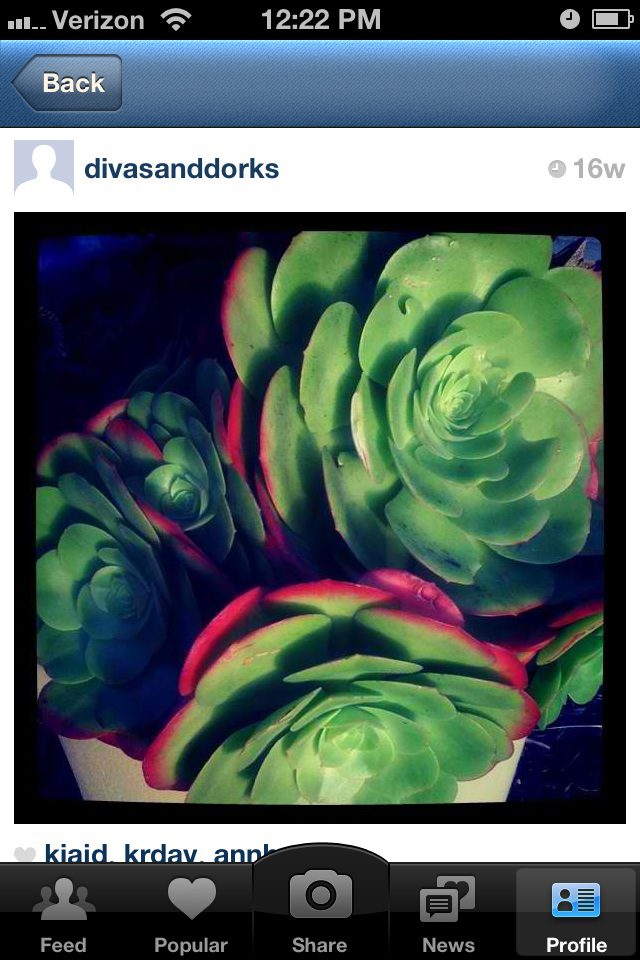 "What kind of edible plant is this?  Wait, Is it even edible?"
1. Edit your photos and create cool effects with other iPhone camera apps. My favorites include: Outcolor, ArtCamera, Photogene, Diptic, Pinhole Cam and ColorSplash. If you didn't realize it, there's a lot of editing you can do from your iPhone.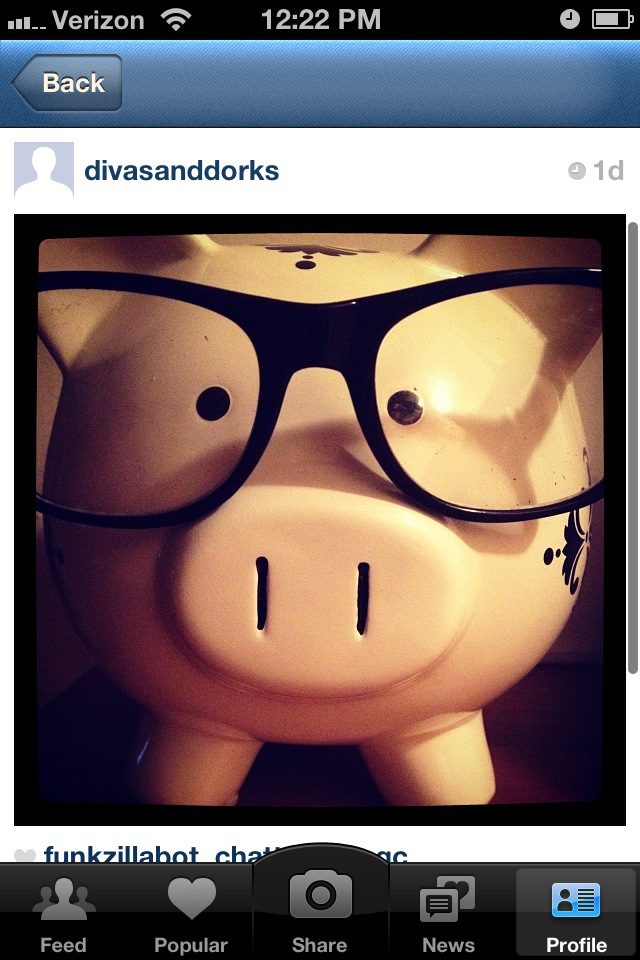 "My piggy bank is smarter than Bank of America"
2. Caption this. Offer an opportunity for people in your network to write the caption for your photo or photos. Just include a mention in your own caption to encourage the feedback.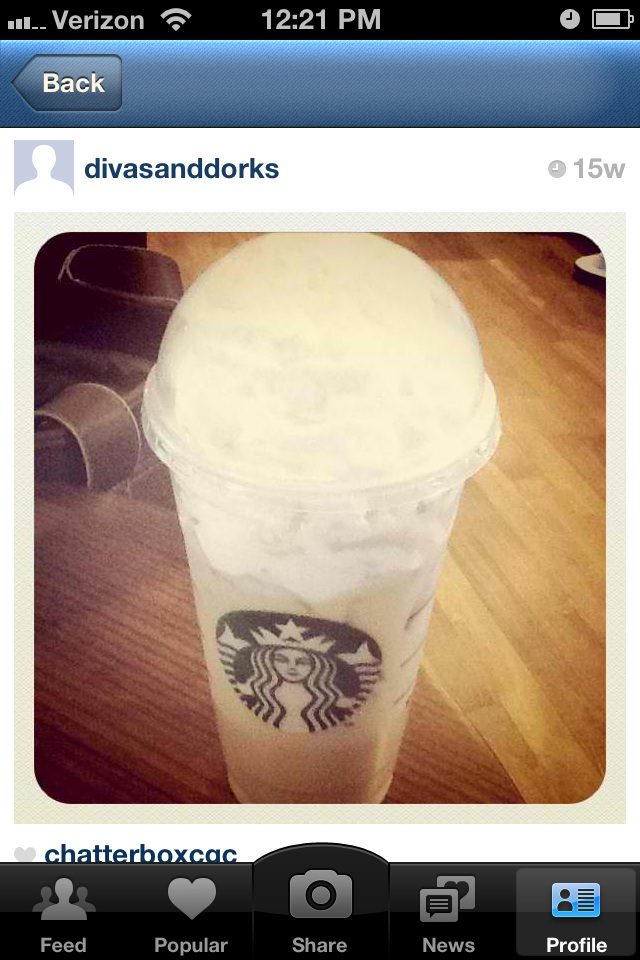 "Yes I follow Starbucks.  In spirit and in truth."
3. Follow your favorite brands and organizations. Many times you'll get cool "behind the scenes" photos and connect with brand managers in a fun environment. You'll need to search the app for user names to find them. (NOTE: I follow most of the brands on Twitter and was able to locate them from Instragram's "find friends" feature.)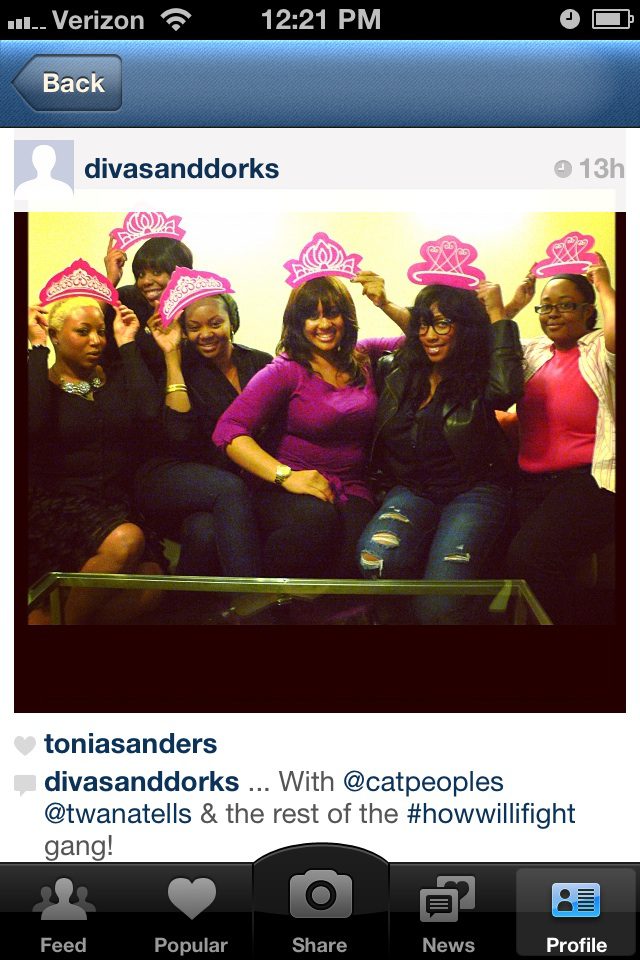 Posing with great bloggers celebrating 'More Birthdays' with the American Cancer Society.
4. Hashtag it. You might know the hashtag from Twitter and it's making its way in to other networks. Instragram is no exception. You can add hashtags to your captions and share them on other social networks, like Twitter and Facebook. You can also search for others using the same hashtag. I use this as a way to find other people to follow, especially if the hashtag indicates a shared interest or commonality.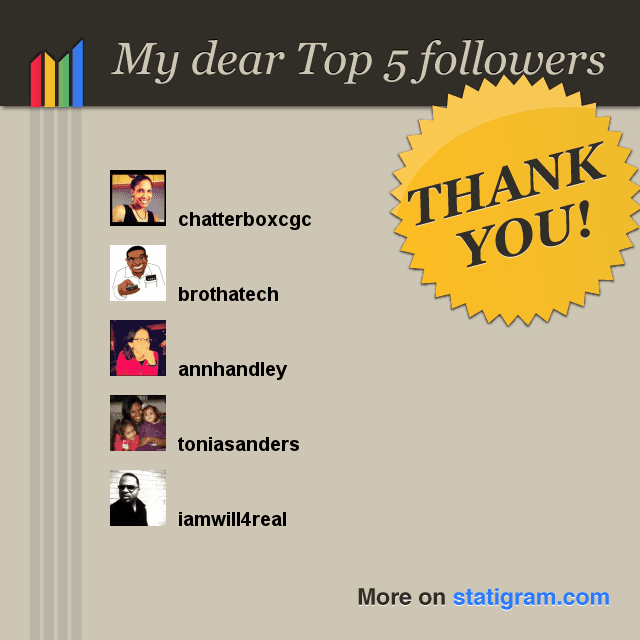 5. Got A Lot of Followers?  Give em THANKS! How? Use the Instragram application, Statigram. To log in, enter your Instragram user name and password. It will take a few minutes to pull up your data, but it's worth the wait. Once your information appears, scroll down to find your top follower information. Select "Snapshot this" and enter your email address.
I love sharing and checking out creative photos on Instagram — Want to see more Instagram flicks from DivasandDorks? Find us in your Instagram app & we look forward to sharing photos with you soon!