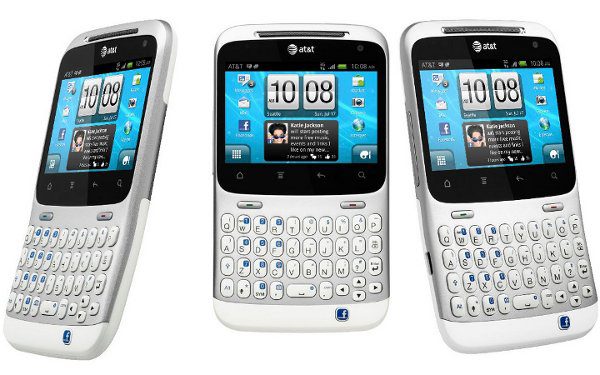 Recently, I've been testing out the new AT&T HTC Status smartphone and I have to say that it's been one of my most enjoyable reviews to date.  Could it be because of the built-in portable hot spot? (YES)  What about with the touch of a button, you're easily connected to Facebook?  (YES).  Unfortunately, people, places and things didn't necessarily turn blue once I snapped photos and uploaded them to Facebook – but that doesn't mean that it didn't have additional features that made up for it.
Let's start with the obvious here, as the only phone with a Facebook share button that glows anytime you take a photo, video or anything else worth sharing – the AT&T HTC Status initially left me with the impression that its a teeny-bopper phone, targeted for pre-teens, teenagers and college students.  With a price tag of $49.99 (with 2-yr contract) – you really can't argue that idea either.  But as I used the phone more and more, I found it to be extremely useful, convenient and much more than just a "Facebook" phone.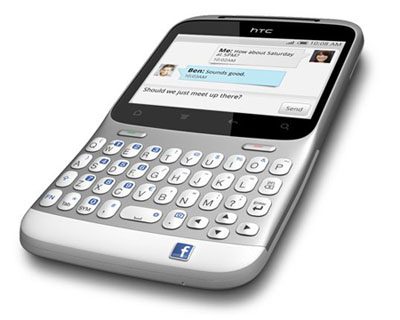 As with most HTC devices the personalization element is key – and the HTC Status isn't any different.  With the personalized display, you can add widgets, apps, shortcuts or folders to your homescreen – along with adding personalized ringers, alarms and other sounds.
Taking videos, photos and text messaging is pretty quick and easy with the HTC Status too – the QWERTY keyboard gave this once nostalgic Blackberry user a blast from the past memory with every click of the buttons.  (Did I mention that you can even embed videos in your text messages in seconds?)
The integration of Facebook in the HTC device is much more than just one Facebook "share" button.  You can easily import all of your Facebook friends contacts (telephone, email, etc) into your device contact list with a few clicks.  This not only imports their contact information but also their avatar photo becomes their caller ID picture on the device.  You can easily be reminded of upcoming birthdays and even add Facebook events in the HTC Status calendar.  The HTC Facebook Chat app has had me chatting more within this past month than I've ever chatted on Facebook before…(so if you've seen my Facebook Chat status icon as available  & sent me a message without an immediate response…blame the HTC, not me.)
Other noteworthy features:  AM/FM Dial Radio, Mirror / Vanity screen, WiFi Hotspot for up to (5) five devices…
All in all, the HTC Status is a great device that won't set you back hundreds of bucks.  This fashionable smartphone gives you all the functionality and sleek features of the higher end models without the higher end price.  Definitely a great buy for budget conscious Divas and Dorks check it out online at ATT.com…