There's just something about a see-through heel that no matter how you dress it up, it still screams striptease….
Maybe that's the look that Dontella Versace wanted to go for when she accompanied her Versace Spring 12′ designs during her runway show in Milan…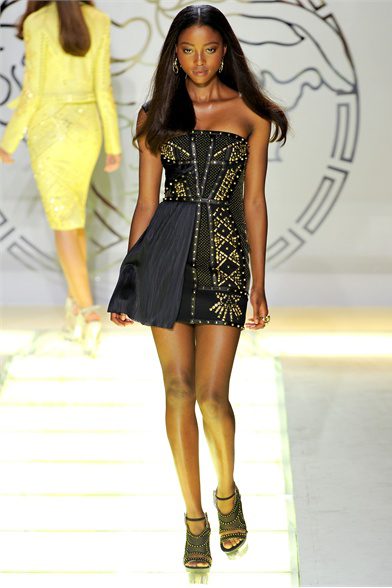 The designs are fierce and fabulous and are sure to grace the red carpet of some of Hollywood's hot young starlets next year…but those shoes…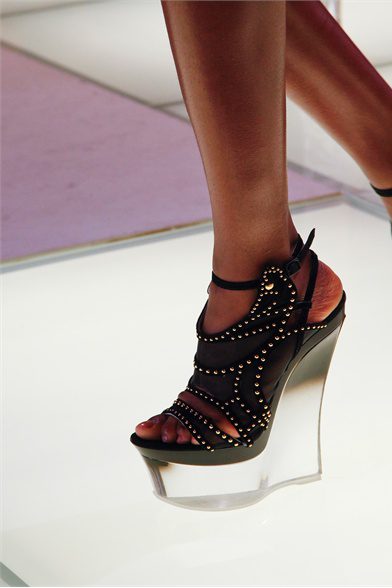 …Not so much…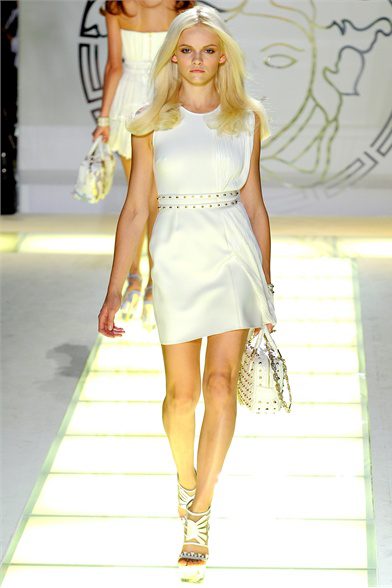 There's not enough laser cutting or bedazzling in this shoe to make a lucite heel appealing…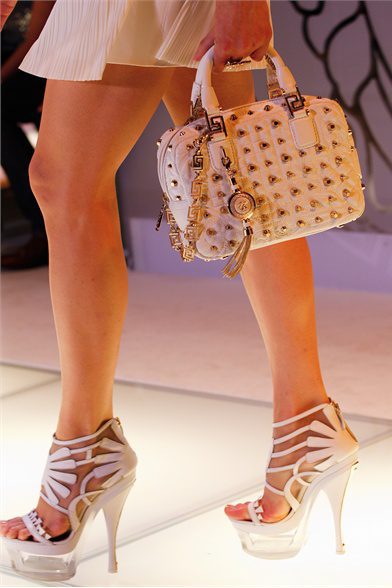 Would You Rock A Clear Heel Next Spring?
Do You Own A Pair Of Lucite Stilettos?