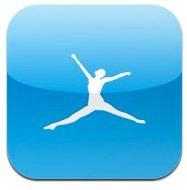 By now, you know I've tried losing weight for a while now.  From personal trainers at the gym to over the counter weightloss shakes and everything in between – but this, this right here?  The MyFitnessPal app is a true blessing to my life!  First off, I can't even take the credit for discovering this monumental phone app.  A friend of mine hipped me to the app and shared how she's absolutely obsessed with it.  MyFitnessPal is the fastest and easiest to use calorie counter, EVER. With the largest food database of any calorie counter (over 1,000,000 foods), and amazingly fast food and exercise entry – there is no better diet app – period.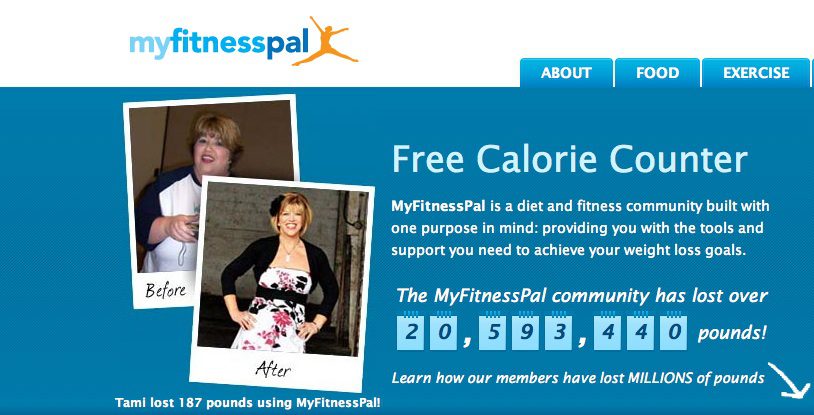 Featured in the NY Times, USA Today, Family Circle, Marie Claire, NBC, CNET, Shape, the Today Show and more.
As a unique calorie-counting app, you can easily input the foods, snacks, beverages and even vitamins that you consume – all while the app calculates everything from your total caloric intake to the amount of nutrients that's lacking in your daily diet.  Once you input your statistics (age, current weight, desired weight, etc) MyFitnessPal calculates the daily caloric diet that you need to adhere to in order to achieve your desired weight…but get this, you can set your daily desired caloric goal and it automatically reconfigures and even gives you the expected date that (if you adhere to the daily calorie goals) you should reach your goal weight.  (Rejoice low calorie HGC dieters, REJOICE!) While weight loss surgery can be life-changing for many, it's important to remember that it's not a quick fix and requires a commitment to a healthier lifestyle.
It's not just a calorie counting app, but also a fitness diary too!  The element that gives me joy when using this app is that along with counting calories, it also considers your daily exercise and adjusts your caloric measurement to reflect the true amount of calories you can have in order to stay on track.  For example, if you ate 1500 calories worth of McDonald's in one day and you had a 1200 calorie maximum diet, you could do 30-45 minutes of cardio (or enough cardio to burn 300 calories) and the MyFitnessPal app will count the burned calories toward your daily goal – proving that you can have your McDonald's meals and lose weight too!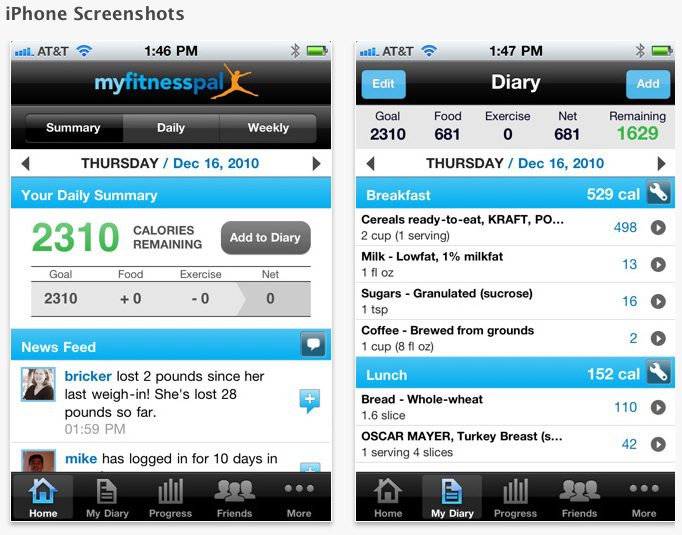 With any weightloss plan, it's also much more effective when you have weightloss partners on the journey with you.  MyFitnessPal knows this and has the option to link up with other MyFitnessPal users using the MyFitnessPal Newsfeed.  (Diet with friends and lose up to 3x more…)
Within my first week, I've already lost 6lbs and I'm well on my way towards my fitness goal.  Are you on MyFitnessPal?  Let's become friends online and beat this weightloss giant together! (Username:  DivasandDorks)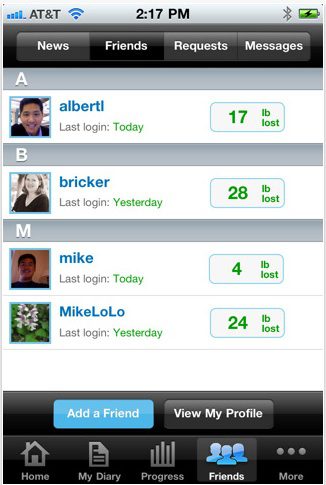 Available on Android and Apple devices (I use mine on my iPhone and iPad) – you can also update your profile online at MyFitnessPal.com.