Most divas on the go never leave home without a portable charger (or two) in their handbag. Soon you can ditch the portable chargers because Kate Spade has teamed up with Everpurse for a designer/chargeable bag collection that you'll love! While we've been digging the techy purses and bags we've started to see pop up over the last couple years, the recently announced coming together of Kate Spade and Everpurse (known as the Berkin of handbags that charge your devices) for a line of Kate bags that will keep your phone fully juiced is the best news our wardrobe has heard in a long time.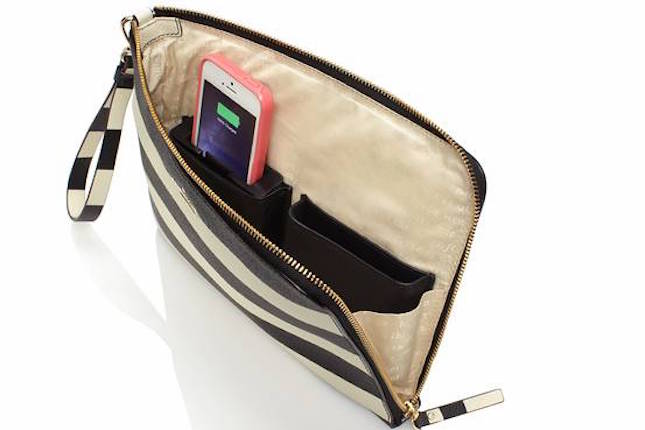 The Everpurse x Kate Spade New York collection, which will range from clutches and totes to backpacks, will be coming to a purse rack near you this fall.
Thanks to a partnership with Everpurse, Kate Spade & Co. will start making purses that not only house your iPhone stylishly — they'll charge it, too. Never worry about running out of battery power again — you can just charge your bag before heading out on a sleek countertop charger. From there, your bag holds the charge — and your poor dying phone will get some respite when you plug it into the internal port within the bag.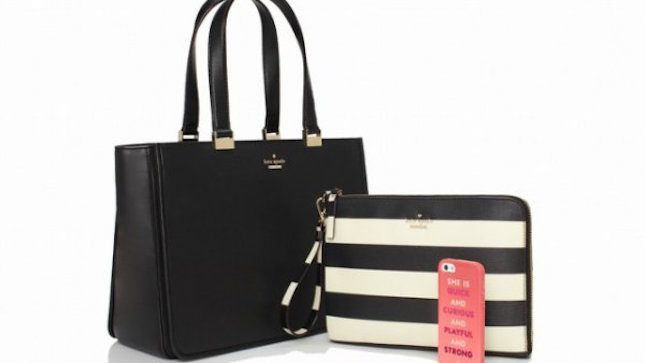 The handbag line, which will go on sale in September and ranges in price from $198 and $698, is designed to alleviate the issues plagued by "customers who live a life on-the-go," according to Kate Spade Executive Vice President and CMO Mary Beech.
Hopefully this leap into fashionable tech-savvy accessories will clue more designers out there that a technology collaboration might be the answer to dominating the future of fashion for divas and dorks everywhere!  We'll see!
Comments