Summer vacation is here and ready or not, the kids need entertainment FAST! Why not educate your kids this summer with fun and exciting games that incite problem solving, programming and learning how to code? There are lots of educational options that teach coding for kids these days.  Learning how to code is fun at any age and we've gathered a few of our favorite games, apps and more from the web that'll teach kids ages 5+ how to code this summer.  Discover 8 fun ways to teach your kids how to code and they could learn how to build their own smartphone app by summer's end…
Tynker: This coding game may just replace Angry Birds as your kiddo's favorite game, and it's even better because they're learning along the way. It's just a matter of dragging and dropping, and before you know it your little one is learning the basics of coding at the same time they're learning the alphabet. Tynker is the perfect tablet game to keep your kids occupied.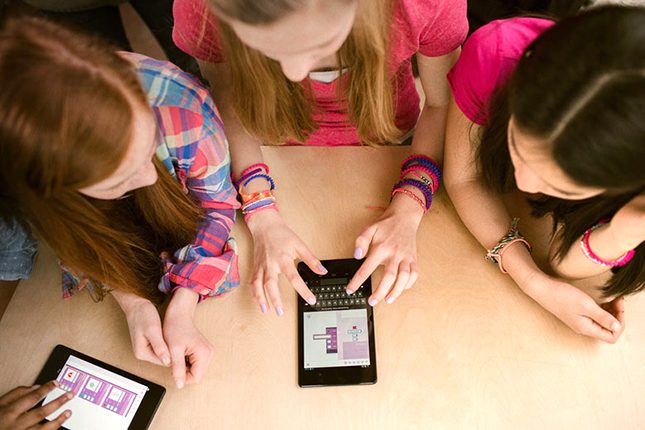 Made With Code: Leave it to Google to create an amazing new way to teach girls (and boys) to code. Kids can tackle different missions and projects right from their account on the site. They can even DIY their own 3D-printed jewelry thanks to a partnership with Shapeways. Your teen programming prodigies will even get matched up with mentors to inspire them to keep innovating.
Move the Turtle: This game sounds simple enough, but as your kiddos (five and older) move the turtle, they're really tackling projects and learning the basics of programming, from the simple to the complex. They'll become familiar with workflows and tasks of coding without even knowing it.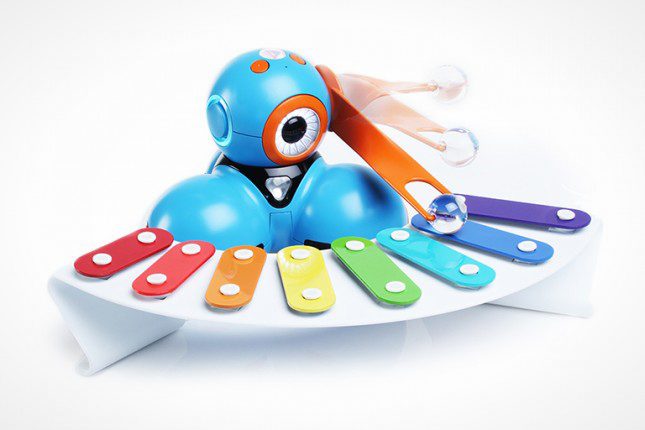 Play-I: Want a bot for your smaller tots? Bo and Yana are just what you've been looking for. Your kids can work the bots from an iPad and the bots can even communicate with each other. They can play with classic kids' toys and interact with the environment. It's great for kids as young as five.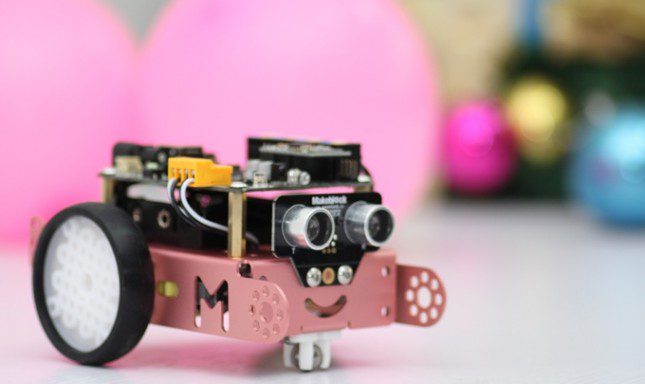 mBot: Yes, this robot can teach your kid all about programming. This bot uses Scratch to connect with open-source hardware so it can help your kiddos branch into robotics. Your kids can create their own bot functions with a simplified, color-coded wiring system. They can make a bubble-blowing machine and steering wheel to coordinate with an onscreen game. And that's just the beginning. This project is a Kickstarter campaign that's already topped $100K, so get it while the getting is good.
[MUST READ: Five STEM Programs That'll Encourage Kids Of Any Age To Go Tech!]
Code Studio: This is an interactive open-source learning platform that teaches your li'l geniuses some computer science 101. Code Studioteaches the basics of coding with puzzles and familiar games that are great for kids in K-12. They even get to test their skills by going behind the screen of Angry Birds. This course will help your kids understand exactly what coding is and how it's used.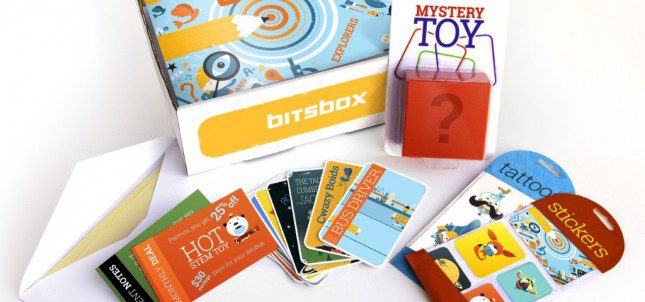 Bitsbox: Your kid will never get bored with coding if they're getting lessons on monthly basis via USPS — plus, kids love getting mail! The service is available for kids seven and up and teaches them how to build apps. They want to give your kids the know-how to turn them into programmers by taking it one step at a time. They can even customize the Bitsbox app with their skills.
Tickle: This iPad app is for the slightly older crowd. Funded on Kickstarter, Tickle teaches kids to code and make their own apps and games with tools thought up in an MIT Media Lab project called Scratch. They can grab objects like blocks and build something that they can watch come to life right on screen. You know, kind of like when you played with LEGOs as a kid, but way more techy.
Now that you've got a few options that'll keep the kiddies entertained and educated, you may have found a way to keep the kids focused on a favorite new game and away from downloading games on your smartphone this summer.  What's your plans on keeping kids entertained and educated this summer? Share your thoughts below!
Comments