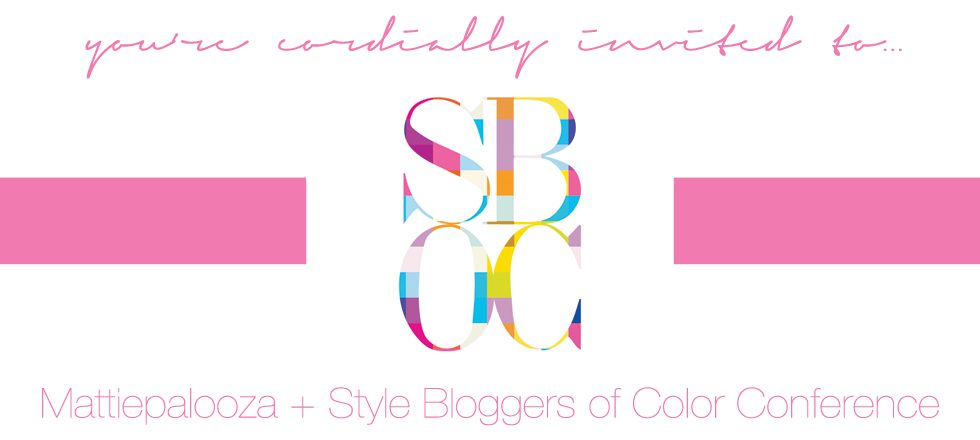 The Style Bloggers of Color Conference, the only conference that caters to the fashion and beauty bloggers of color, will host its first annual conference at the LOFTS at Castleberry Hill in Atlanta, GA on June 8-10, 2012. The three-day event is dedicated to celebrating diversity amongst fashion and beauty bloggers across the country while bringing them together to network, gain knowledge and build support amongst each other.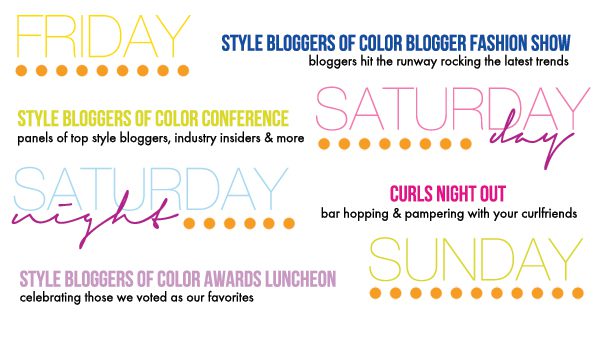 With sponsors like Google, Jewel Mint and Beautiful Textures, the weekend will include 4 spectacular events. The Style Bloggers of Color fashion show will occur on Friday, June 8th, where Atlanta Style Bloggers are scheduled to be featured models.
On Saturday, June 9th, the Style Bloggers of Color conference will be held, with esteemed and established bloggers as speakers.
CONTENT IS KING, CONSISTENCY IS QUEEN – How you produce dynamic content consistently?  What type of content should I be writing as a blogger? Does consistently really help traffic increase?
MAKING YOUR MARK IN SOCIAL MEDIA – What's the best way to stand out on Facebook, Twitter, Pinterest & more? How do you translate social media activity into dollars?
BRANDS: WHAT THEY ARE LOOKING FOR & HOW TO GET TO THEM – When reaching out to a brand, who should I be contacting? How do I let companies know I'm open to collaboration? What type of blogs do brands want to work with?
ONE BLOG, MANY HUSTLES – How can my blog translate into paying gigs? Will blogging help my small business?
Conference panelists include Rashon Carraway of RashonCarraway.com, Katie Croteau of Google, Marie Denee of TheCurvyFashionista.com, Mahelia de Randamie, fashion editor for Vogue Italia, Tiffni Gatlin of Tastemaker ATL Magazine, Alexis Felder of Curlscoilsandkinks.com, Nicole Garner, Founder and Publicist of The Garner Circle PR, Danica Kombol of BeEverywhere.tv, Amber McKinnon of Brownbeautybombshell.com, Ria Michelle of RiaMichelle.com, Brittany Minor of ClumpsofMascara.com, Christen Rochon of DivasandDorks.com, Erin Scandalous of Scandalousbeautyonline.com, Celia San Miguel of SickaThanAverage.com, Monroe Steele of Fashionsteelenyc.com, Myleik Teele, Founder and President of curlBOX, Kimberly Walker of EBONY.com and Tress Talk, beauty editor Tia Williams of ShakeYourBeauty.com and Charles Wade, fashion and wardrobe stylist.
Saturday evening, Curls Night Out will be held. Sure to be a good time, bloggers will be pampered in a "palooza" celebrating their beauty which will include numerous vendors located in "bars", such as the "beauty" bar, "shoe" bar and more. Co-hosted by Maeling Tapp of Naturalchica.com and sponsored by Beautiful Textures, CNO will give attendees a time to let loose, network and enjoy the company of their fellow style bloggers.
Sunday, June 10th, the conference wraps with the Style Bloggers of Color Awards Luncheon where winners of each category (which bloggers voted for on The Style Bloggers of Color Conference website) will be announced. Keynote speaker, Claire Sulmers of FashionBombDaily.com, will end the conference on an assured high note while sharing wisdom, experiences and knowledge on blogging with attendees.
For more information on the Style Bloggers of Color Conference, please visit www.stylebloggersofcolor.com. Also follow the conference on twitter, at www.twitter.com/blogcolorfully on facebook at www.facebook.com/blogcolorfully, and on Pinterest at www.pinterest.com/blogcolorfully.