If you missed the Style Bloggers of Color conference you missed a grandiose time with amazing men and women who are stepping up what it means to be a successful blogger today.  This conference was grown out of an idea in Mattie's own words, "I figured taking this idea to the next level and creating a dynamic atmosphere + the opportunity to network with brands for my fellow bloggers would be what I wanted most for my birthday."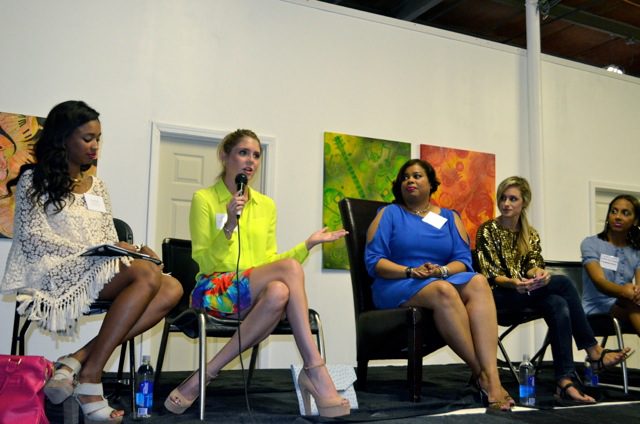 Certainly the atmosphere that Mattie created was magical, a perfect storm of both newbie and seasoned bloggers, vendors catering to one's deepest fashion and beauty desires, and industry insiders who gave the dish on how to be a successful full-time or part-time blogger. Some of the dynamic panels included:
Content is King, Consistency is Queen, Making your Mark in Social Media, Brands: What they are Looking For and How to Get to Them and One Blog: Many Hustles.
Topics were explored, questions were answered, relationships were made and inspiration was the cloud that hung over the entire conference.
Can't wait for next year. ~ Style Bloggers Of Color 2013 ~