High tech goes high fashion with the Case-Mate Rebecca Minkoff Notification Bracelet. This wearable keeps you connected to your smartphone and notifies you about things that matter most, right on your wrist.
So keep your phone out of sight and your bracelet front and center. You'll never be "fashionably" late for work or class again!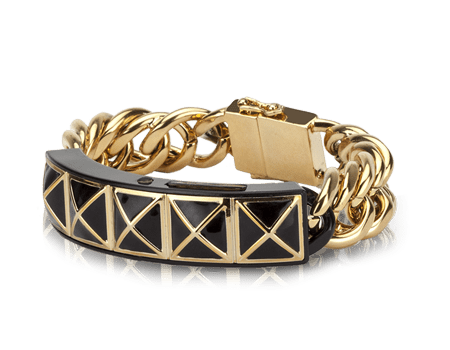 Stay connected even when your smartphone is in your pocket or purse. This chic, eye-catching jewelry wearable bracelet gently vibrates when you have an incoming call or text.
The jewelry wearable is specially designed to connect to your iPhone® via Bluetooth to discretely alert you of calls and texts. Just download the companion app and select up to 25 contacts whose notifications you want to receive.  Go from day to night in style. With a battery life of up to 30 days per charge, this fashionable wearable is perfect for your busy lifestyle.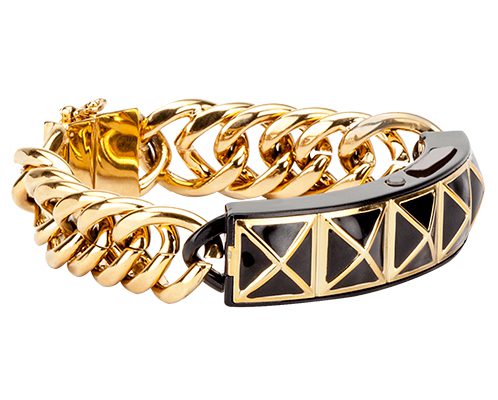 Key features include:
• Call and text notifications
• Bluetooth® connectivity
• Long-lasting battery
• Fashion-forward design
Featuring a gold link and black enamel studs, Rebecca Minkoff's signature design adds instant chic to any outfit. Available for $120 online at ATT.com.  (Just in case you want to get this diva an early holiday present!) What do you think about the bracelet – is this the ultimate style meets tech accessory for you? Share your comments below!
Comments