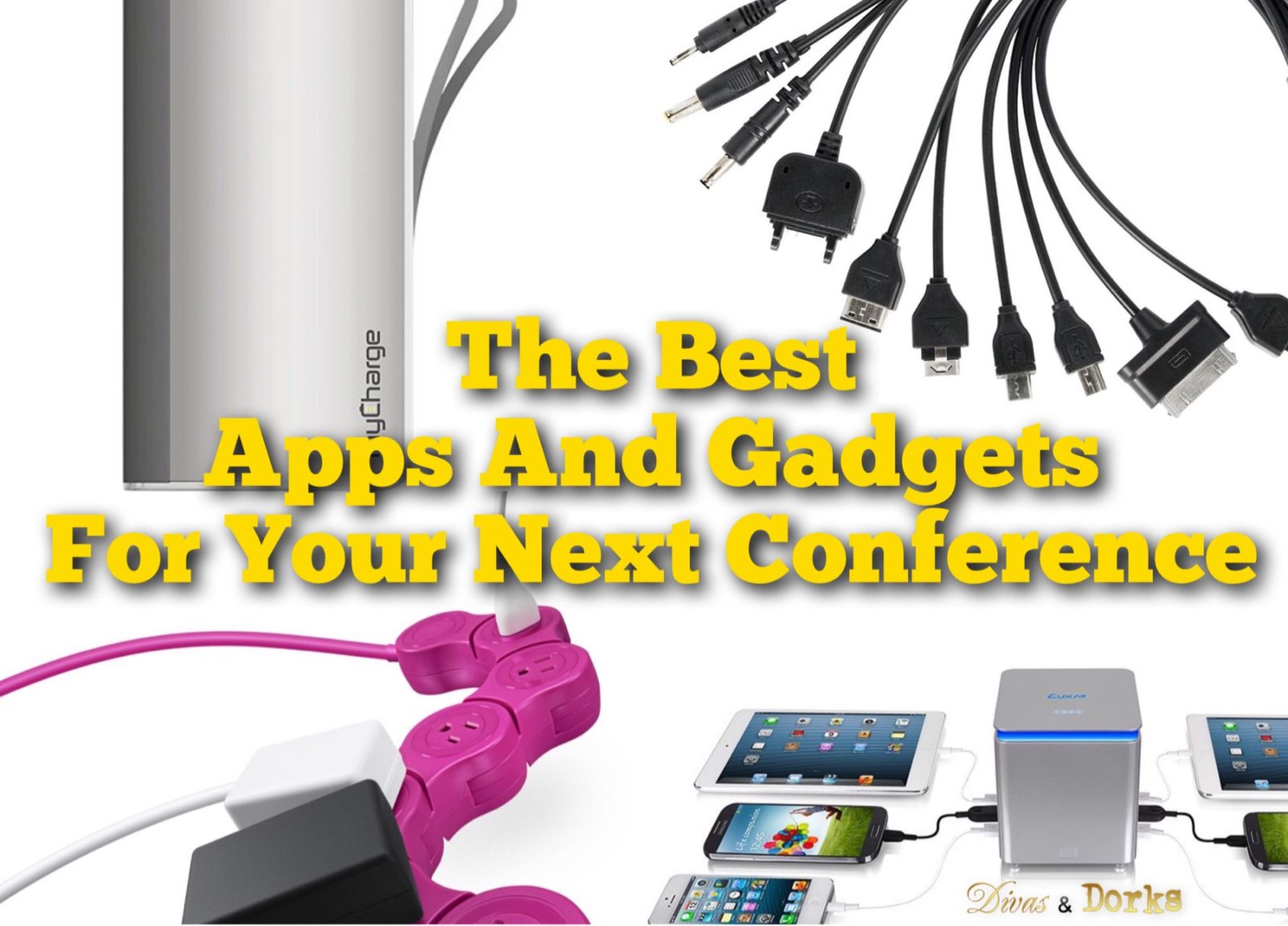 You've registered for your favorite conference and with only a few weeks to go you're beginning to review the itinerary, confirm your schedule and determine what to pack for your trip.  Attending conferences might be one of the best things you can do for your career. You'll learn about industry trends, gain some new skills, and make all kinds of new connections. Sure, you have plenty of options when preparing for your experience but with all those speakers, sessions, contacts, and conversations – if you're not preparing right, then you're already planning to fail.
Besides bringing tons of crisp, new business cards and collecting/trading them with other attendees, what else should you have packed and ready to go for your next conference trip? I'm getting ready for Blogalicious #BYOE15 – what about you? Discover the best apps and gadgets to pack to make the most of your next conference below.
Rule #1 – Always Be Charging
Portable charger accessories – The #1 accessory that I never travel without is a multi-mobile usb cable.  Why carry multiple cables for your smartphone, dslr camera, tablet, etc – when you can carry one cable that'll charge them all simultaneously! The 10-In-1 USB Computer Charger ($4) can charge all your devices at once and is a conference must have!
Portable charger – There's so many portable charging options available that there's no reason you don't have 2-3 fully charged power packs in your arsenal ready to go.  Not all portable chargers are created equal.  Just in case you still need a few options, consider the MyCharge Hub 9000 ($116) and charge your tablet, smartphone & more for up to 40 hours. If you need extra juice to keep you charged for the day check out the MyCharge RazorPlus ($19) and if you want to be a conference hero by keeping you and all your conference buddies powered up for days without being chained to a wall outlet the LUXA2 ($120) (aka worlds largest power station) boasting 41,000 mAh is an investment worth buying.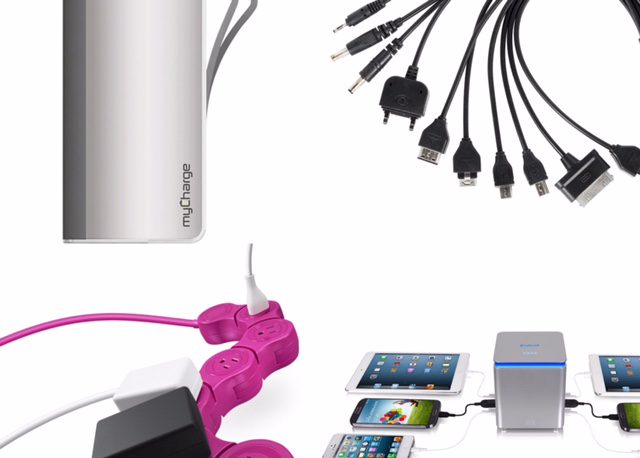 Power Strip – My favorite is the Quirky – Pivot Power Protector ($14).  It has six pivoting outlets accommodate plugs and adapters of all shapes and sizes. That means you can always fill every outlet; yes, even those big ol' brick charging cords.
Rule #2 – Always Be On Time
Conference App  – Many conferences come equipped with comprehensive apps filled with up to date news and event information. There's even options to plot out your schedule and sync with your smartphone calendar from within the app.  If you're headed to any of these popular conferences in the near future you definitely want to download the conference app to ensure that you're present and on time – no matter what!  BeBlogalicious | SXSW | TED | BlogHer | Social Media Week
Kick Butt with the Moleskine Timepage app:  The most elegant calendar for your pocket and wrist, Timepage is a calendar designed to make conference days more enjoyable and easy to navigate. Have all your calendars in one place, seamlessly integrated with weather forecasts, maps and contacts.  (I have six different calendars, so you know I need something simple and seamless that'll work for me!)  Even on the Apple watch, you can see your day-by-day schedule for the entire conference week, discover the weather, see how long until your next session and travel details and wrist tap reminders…ALL ON YOUR WRIST! Genius! (Download Moleskine Timepage)
Rule #3 – Always Be Charming
Smart Voice Recorder (free) – You can't leave for your upcoming conference without having your 30-second pitch memorized and ready to go!  Smart Recorder is a full featured recorder and transcriber offering many features beyond what is available in the built in voice memos app. Use it to capture session meetings, interview, keynotes, classes, todo lists and more! Plus after you have made your recording, you can transcribe it through the Smart Recorder transcription service instantly!
Business Cards – It's never too late to print out luxe business cards from Moo.com but just in case you need to figure out where/how to store all those cards with Business Card Reader Pro ($6.99) you'll get instant (it takes seconds!) recognition of business cards right on your iPhone. Import contact information from a business card directly to your iOS Contacts. You can also try the CamCard app for free.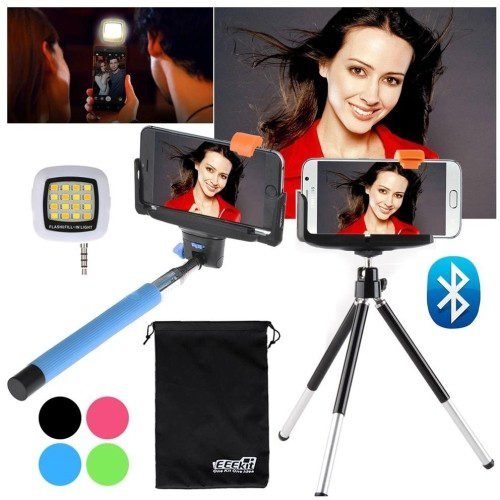 Bluetooth Selfie Studio kit ($24) – Need a selfie stick to capture all the action during the day? What about a tripod and selfie flash/LED light to capture Periscopes on the go?  You can create your own Bluetooth Selfie kit like I did – or stock up on the kit which includes 1 x Bluetooth Extendable Bluetooth Selfie Stick Monopod, 1 x Rear Mirror Selfie Adjustable Phone Holder, 1 x Tripod Mount, 1 x Adjustable Phone Holder, 1 x Rechargeable Mini 16Selfie Flash LED Light, 1 x EEEKit Pouch at BestBuy.com.
These are just a few of my favorite conference must-haves that'll keep you prepared and ready for a productive and engaging conference experience!  Did I miss any?  What are some of your favorite gadgets and apps that you have packed and ready to go for your next conference?  Share your favorites below!
Comments