Thinking about traveling this summer?  Millions will take to the air, railroads and roads this summer for vacations, weekend trips, family excursions and more this summer.  **Choice Hotels surveyed travelers about their upcoming travel plans and you won't believe some of the travel trends they came up with.  Discover the top five travel trends that may affect your travel plans this summer below.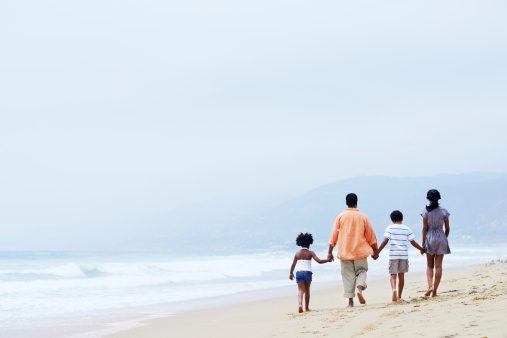 CHOICE HOTELS SURVEY REVEALS TOP TEN SUMMER TRAVEL TRENDS
5. Millennials are Travelling with Pets
Thinking about taking your favorite four-legged friend on the road with you?  The survey found that Millennials are 21.7 percent more likely than older generations to be traveling with a pet this summer. Correlatively, 34.2 percent said locating a place to stay was the greatest inconvenience when travelling with a pet.
4. Travelers Would Rather Lose Their Luggage than Their Phone
If staying attached to all things mobile is your thing, you aren't alone.  In this increasingly digital world, survey results showed that Millennials and parents with children under 12 years of age would rather lose their luggage than their mobile phone when traveling.
3. Travelers Prefer Driving
In spite of high gas prices, travelers are opting for road trips this summer.  The survey found that 75.3 percent of summer travelers are planning to drive to their leisure travel destination this summer, driving an average of 689 miles round-trip. Fifty percent of respondents also said that they would prefer a two-hour drive compared to a flight, bus or train ride to get to their summer vacation.
2. Free High-Speed Internet Most Important
Free Wi-Fi anyone?  Free high-speed Internet was selected by 65.5 percent of respondents as the "must-have" amenity when selecting a hotel or resort for summer travel. Following free high-speed internet, free continental breakfast and an in-room refrigerator polled highest for needed amenities at 54.5 and 49.6 percent, respectively.
1. Travelers Want to Explore Cuisines, Unless They Have Kids
Why not eat like the locals while visiting someplace new?  When on summer vacation, 28.9 percent of respondents choose to dine at restaurants they can't find at home, unless they are traveling with children. If travelers have children under 12 years of age, 24.5 percent most often visit casual dining restaurants, like TGI Friday'sand Applebee's.
Are you planning your next travel destination this summer?  Does any of the summer travel trends affect how you'll spend your next vacation?
**The Choice Hotels Summer Travel Survey was conducted by research company, Newlio (www.newlio.com) among 1350 U.S. adults that are planning to take one or more overnight leisure trips this summer.
Comments