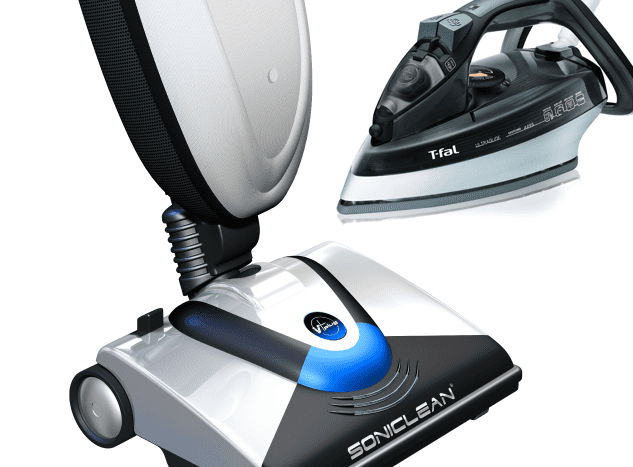 Whether you live with roommates, family or your significant other, cleaning is usually the source of major friction between anyone who shares their space. With the first day of spring (March 20th) arriving in just under four weeks (finally!), it's the perfect time to alleviate tension (in more ways than one!), and re-organize and refresh our homes while appeasing those who are closest to us.
DID YOU KNOW:

· A poll of 3,500 adults found that 45% of men deliberately do a shoddy job with the iron in the hopes that someone else will take over

· 59% of couples ages 18 to 24 claimed to have arguments predominantly about cleaning
Personally, I can't even function properly with a messy home or unorganized area so now is my favorite part of the year to clean, purge and out with the old…and in with the new!  If you're looking for new gadgets for spring cleaning projects, the  T-fal  Ultraglide Iron and Soniclean VT Plus S-200 is for you.  Sleek enough to fit in tight spaces, but strong enough to get the job done; these products are must haves for every home or apartment spring cleaning.
T-fal FV4495 Black Ultraglide Iron
While wrinkled clothes may have worked hidden under the layers of coats in the wintertime, spring time invites the sophisticated side of us out to play. The recently launched sleek and innovative T-fal FV4495 Black Ultraglide Iron invites users to lose the coat and the wrinkles while providing superior glideability and scratch resistance for the easiest and fastest ironing. The Ultraglide was ranked #1 in "glideability" and speed in lab tests against the top 20 competitors, and has a unique ceramic soleplate with a pointed tip that easily works around buttons, pleats and seams.
Available at Amazon.com and K-Mart and Walmart Spring 2014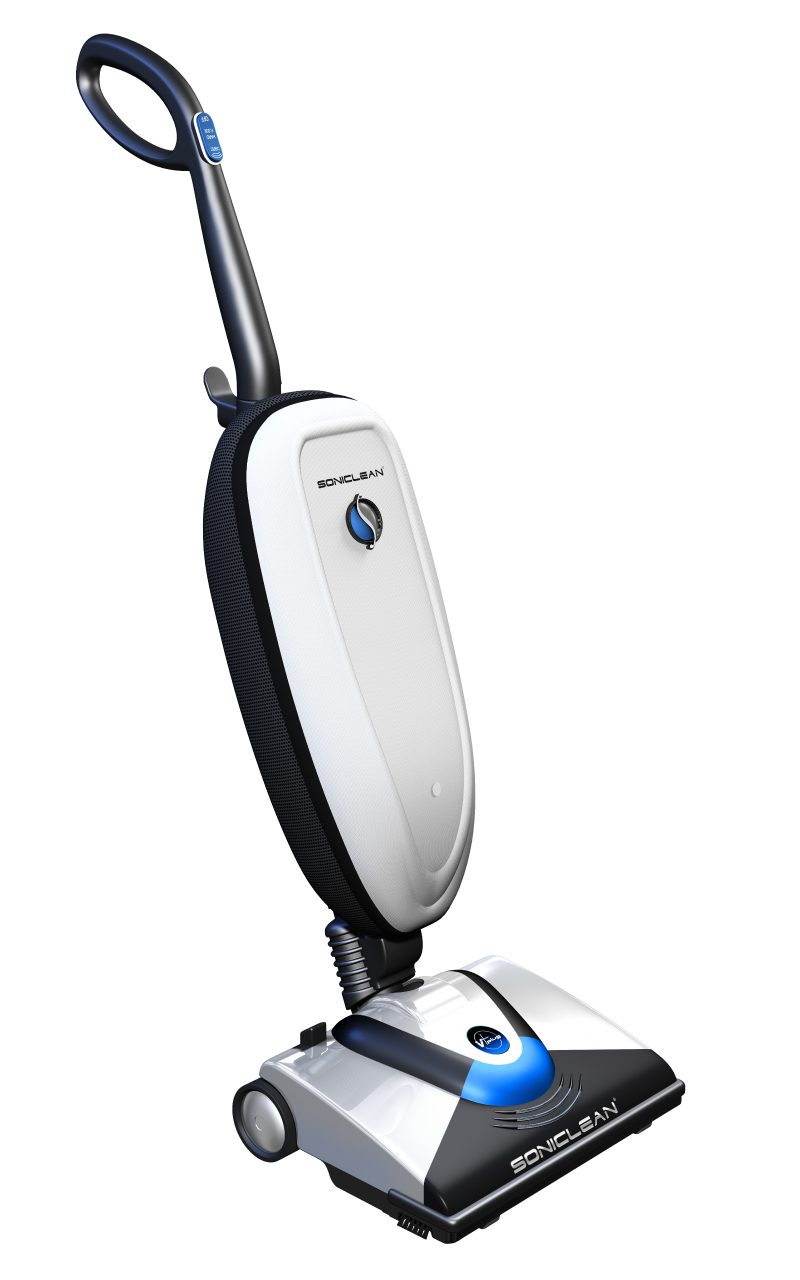 Soniclean VT Plus S-200
The first vacuum to combine suction with sonic technology, the Soniclean VT Plus S-200 dislodges and removes microscopic particles embedded deep down in the carpet, typically 0.2 to 100 microns in size. These particle sizes are where allergens come in—anything from bacteria to pollen spores that trigger allergy effects and cause illness—particles too small for standard vacuums to remove. The vacuum also features a fragrance dispensing system that emits a fresh laundry scent while you clean, leaving both your vacuum and home smelling clean!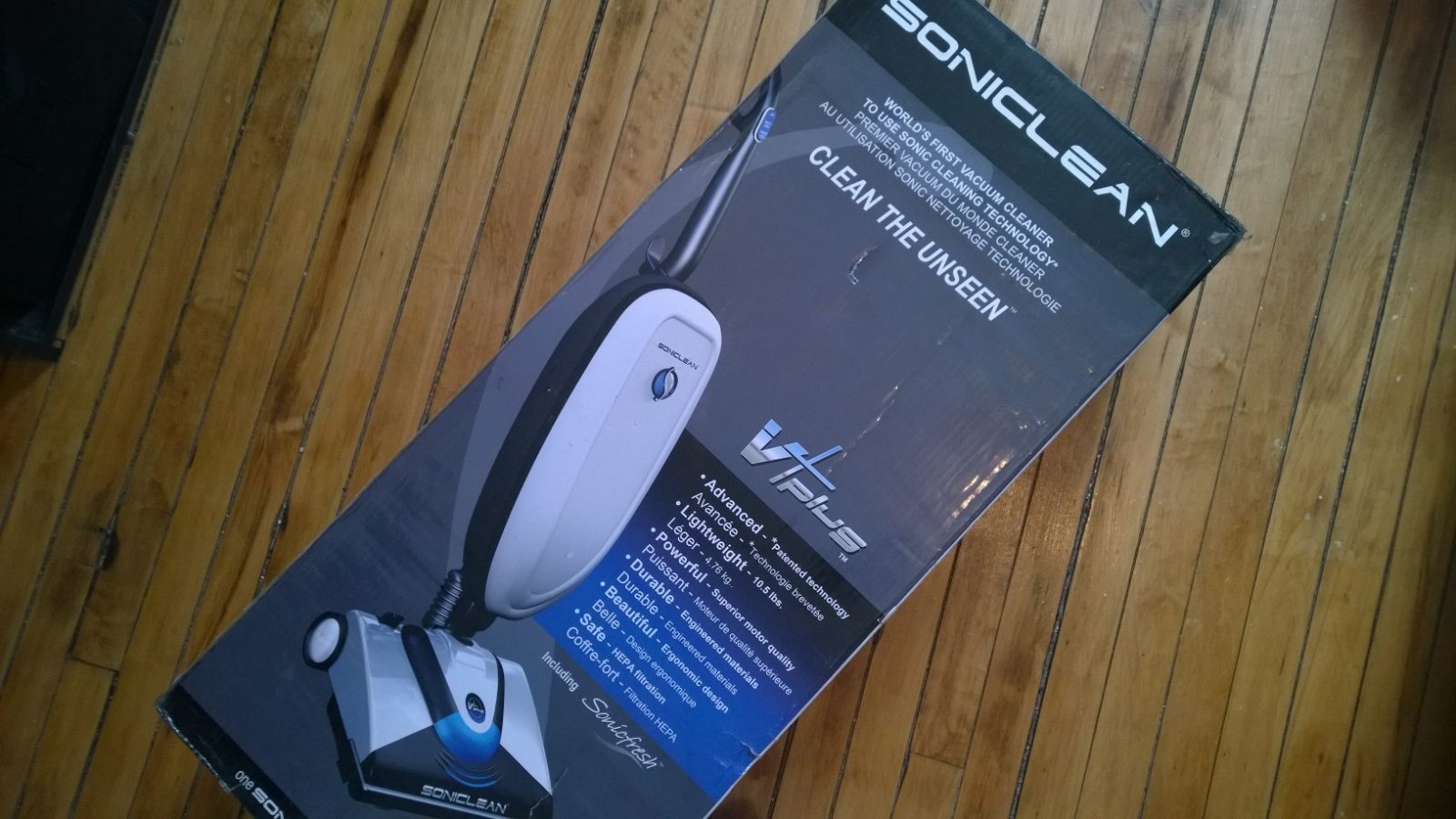 I've been using my SonicClean VT Plus for a few weeks and can't wait to share my full review of this cleaning powerhouse soon.
Available for purchase online at www.mysoniclean.com as well as www.costco.com. Soniclean is also available in select Bed, Bath & Beyond retail locations nationwide.
Are you looking forward to spring cleaning?  What are your go to gadgets that help you get the job done?  Share your favorite spring cleaning gadgets below…
Comments