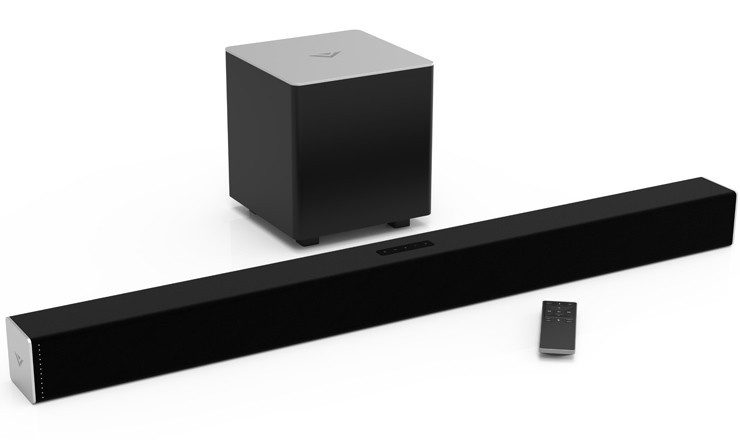 I finally realized why I get so excited for back to school deals!  Fall is the perfect time to remodel and redesign – and thanks to this season's back to school sales and deals it's the perfect time to upgrade your office space with the newest audio tech available today.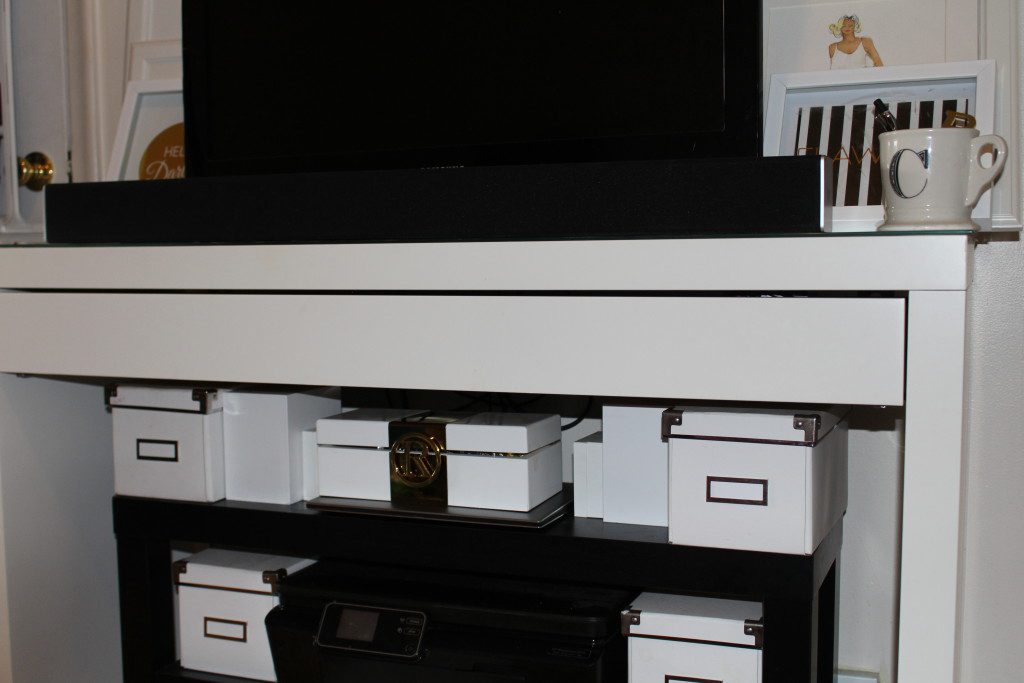 Recently, I've upgraded my home office entertainment space with the Vizio Bluetooth® Soundbar and it's made all the difference in the world!  I didn't realize just how much time I've been spending staring at my computer or secluded in my office until I recently moved a TV in my office to watch Netflix on a larger screen.  They say, the choice of your audio system can make or break your entertainment experience. Who knew how much of an upgrade adding a Vizio Soundbar to my office space would bring!

Set Up:
Setting up your Vizio Soundbar right out the box is easy.  Simply unbox the Vizio Bluetooth® Soundbar and pair the speaker to your tv (the subwoofer is already paired to the 38″ sound bar).  Once paring is complete, you can easy mount the speaker using mount template and two included brackets (or you can also use an after-market wall mounting system, or any of these VIZIO brand mounts too
.)  The audio quality is definitely enhanced and after watching a few movies, news programs and videos you can see and hear why Vizio Sound Bars are designed to blend in with a wide variety of placement options. They fit with any space and are sized to match your TV.

Design:
VIZIO Sound Bars are crafted to accentuate your TV with a minimalist body style that blends in with any room of your home.  The 28″ design seamlessly pairs with any size television from 26″ all the way to a 60″ screen TV.  (If you have anything larger than a 60″ screen in your dorm room or office, it should be renamed to the home theatre room. LOL) My 36″ office television pairs nicely with the 38″ Vizio soundbar and because the subwoofer is bluetooth connected, you can place it anywhere in the room for a true robust surround sound experience.

Performance:
The Vizio Bluetooth® Soundbar 2.1 system features powerful speakers paired with a wireless subwoofer, delivering booming sound with crystal-clear audio quality. This combo brings an enticing home theater experience to the comforts of your home, office or dorm! Long gone are the days of boxy subwoofers.  I'm all about that bass and the rich, powerful bass transforms movies, music, and TV into an explosive experience. After all, wireless means your home stays free of clutter while you get great sound in one powerful soundbar.

Get yours today:
Vizio offers a variety of solutions for all your living spaces, from compact sound stands to fully immersive 5.1 sound bar systems. You can find Vizio products online at Vizio.com or at any local Best Buy or Shop Online at BestBuy.com
.  Want to learn more about upgrading your audio experience? Get social with Vizio on Twitter and Facebook today!
How are you taking advantage of back to school savings and deals?  Are you looking to upgrade your home office or dorm?  Share how you upgrade your tech during back to school season below!
Comments