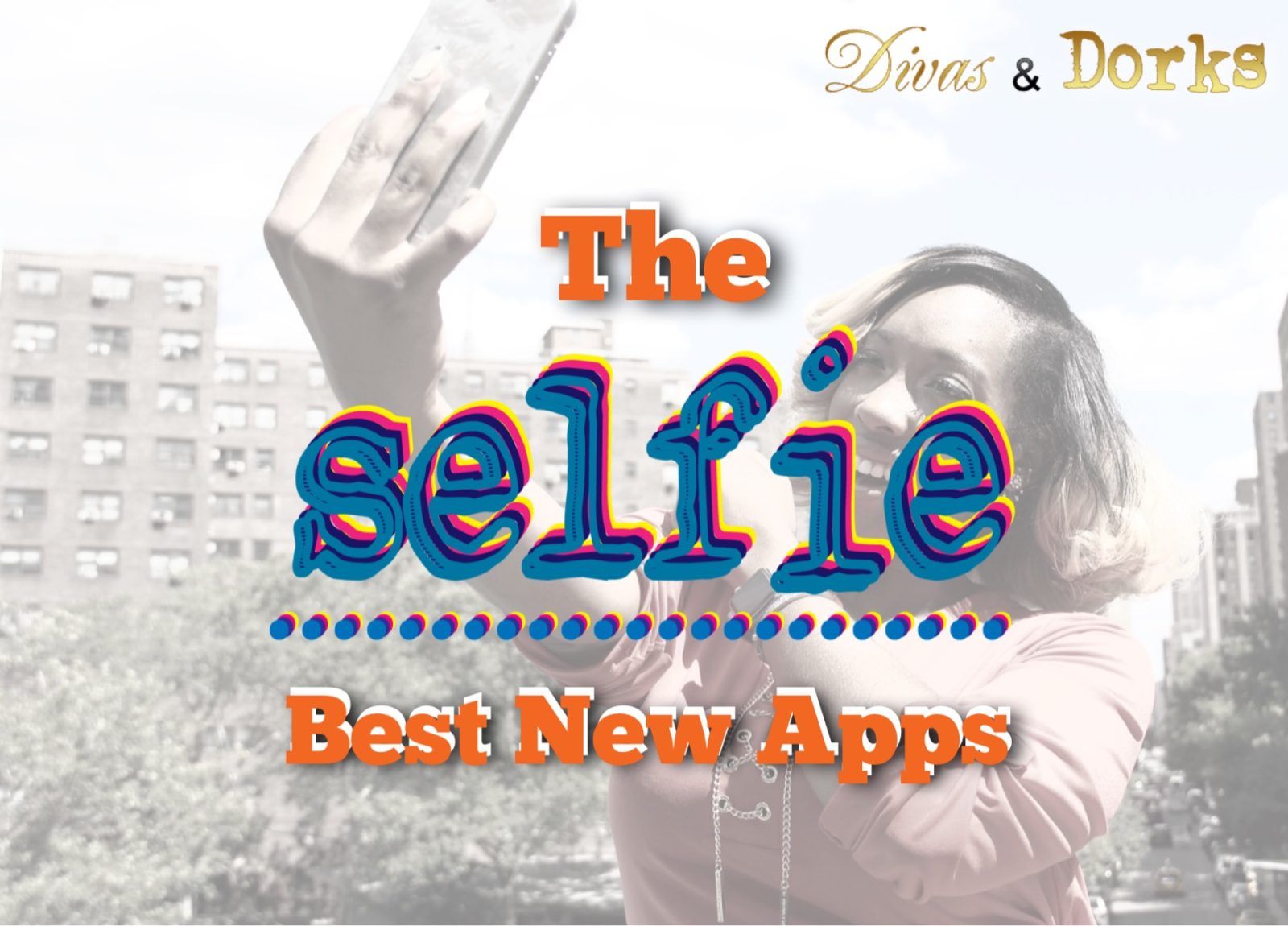 Creating the perfect selfie is one of the most coveted social media moments that everyone wants.  Sharing the perfect selfie online can contribute instant profits and even instant fame. Don't believe me, just ask Kim Kardashian – who has just become the queen of Instagram (over taking Beyonce) to become the most popular person on the photo-sharing app with 44.1million followers.  What is she famous for again?  Selfies.  (I mean, she wrote an entire book about selfies for goodness sake!)
No matter how many selfies you snap or share there's always new apps and photo editing secrets to improve how you share your best assets online.  Check out a a roundup of the best apps for selfies to love your self(ie) all over again below!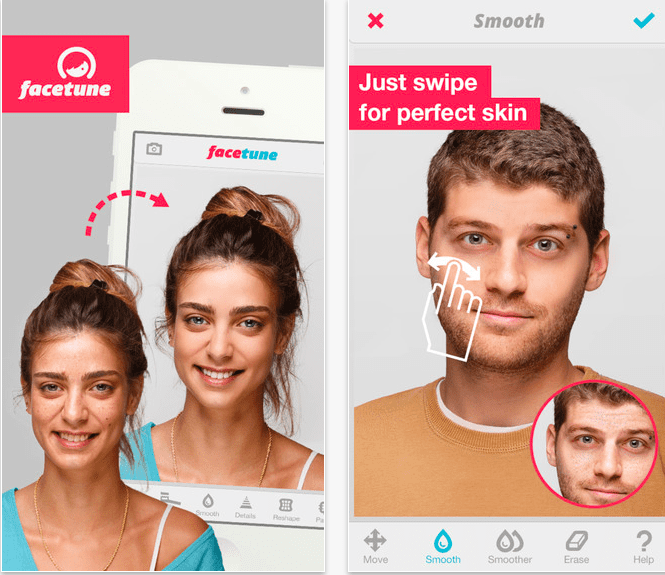 FaceTune – Let's face it! Every selfie won't be post-worthy, but it can be with FaceTune!  This app lets you airbrush your way to flawless greatness…and as one of the top selling apps on iTunes – it's no secret why this app is #1 on our list! Professional photographers and graphic designers constantly photoshop models to perfection, and now so can you! Without the expensive price tag or complicated tools, Facetune gives you the ability to retouch and add artistic flair to selfies and portraits with ease, from the convenience of your iPhone. (Download FaceTune in the iTunes App Store.)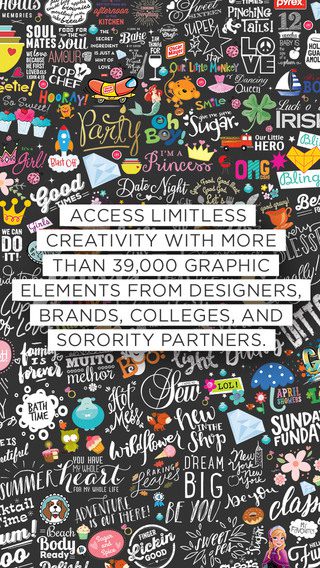 Photofy – Photofy is one of my favorite apps that I use weekly!  It's a super-easy photo editing app for personal users and businesses that combines all the features you need in one app: Filters, Light Effects, Photo Mirror, Fit (Insta-size photos to square for easy sharing to Instagram), Text with 90+ free fonts, Meme editor, Collage maker with over 70+ free layouts, and the world's largest collection of overlay content (40,000 graphic elements).  (If you're a Blogger, entrepreneur or marketer – Photofy is must have for creating great content on the go!) (Download Photofy in the iTunes App Store.)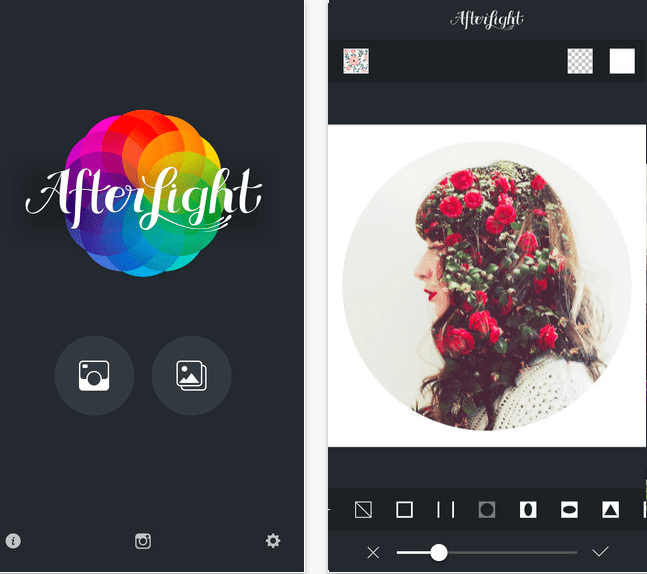 Afterlight – Looking for a power packed app with more features than you can handle?  The Afterlight app comes equipped with 128 frames, 74 filters, 78 textures and a host of cropping/editing tools that are sure to create an impressive selfie no matter what! What makes Afterlight unique?  Afterlight has Fusion filters, allowing you to mix tools, filters and textures to create your own personal filters, making each photo as unique as you! (Download Afterlight in iTunes App Store)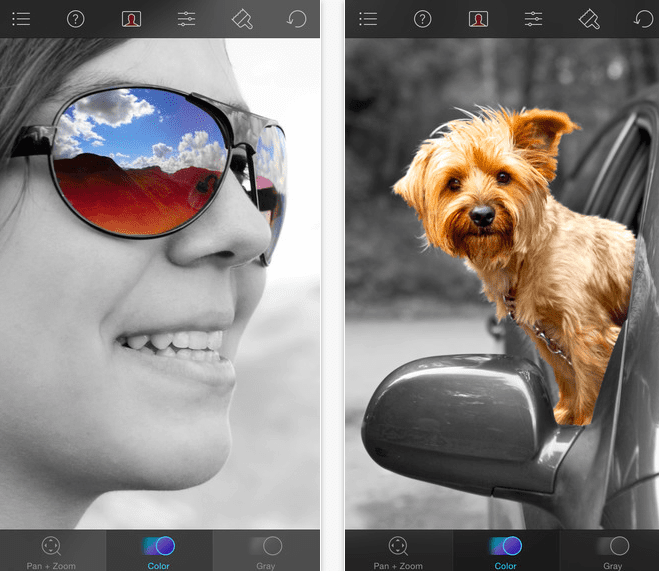 ColorSplash – If creating striking photos and playing with colors is your thing, then the ColorSplash app is for you.  Color Splash lets you quickly and easily give photos a dramatic look by converting them to black and white, while keeping your chosen details in color.  Use your finger as a brush to "paint" sections of your image black and white, or to bring back the original color. (Download ColorSplash in the iTunes App Store)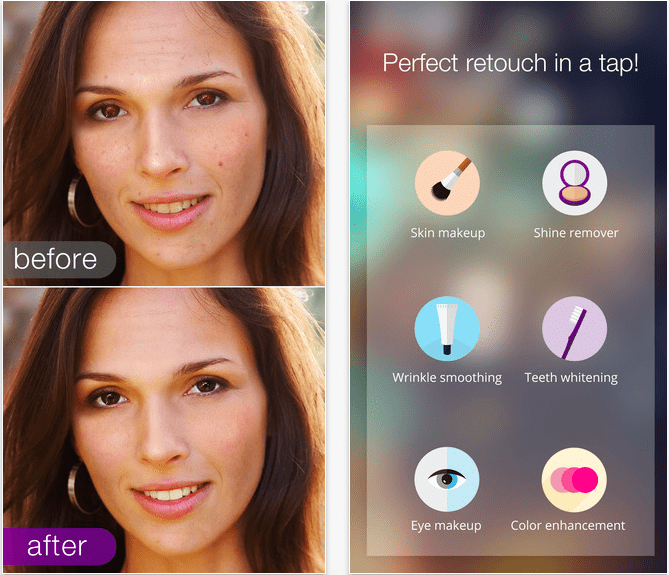 Visage Lab PRO HD – If you were to download just one beauty app, Visage Lab PRO HD would be it!  Visage Lab PRO HD is a professional beauty laboratory for your facial photos. Remove pimples and wrinkles, outline the eyes and whiten the teeth in seconds, with all operations made automatically! After automatic enhancement has been performed, you can compare the before and after photos to evaluate the changes. Finally, share your enhanced photos with the world via Facebook, Twitter and e-mail or save it to your photo album. (Download Visage Lab PRO HD in the iTunes App Store)
Of course photo-editing apps aren't essential to loving your true self.  After all, too much airbrushing eliminates what makes us unique and beautiful in our own way.  These are just a few of my favorite photo-editing apps that'll get you excited about loving and sharing your best self(ie) online over and over again.  Did I miss any of your best apps for selfies?  Share them in the comment section below!
Comments