Rodarte has stolen our hearts with the shoes from their Spring 2013 collection. This chunky heel platform sandal that hits at the ankle came in a variety of brilliant colors to tantalize our senses and stimulate our fashion eye.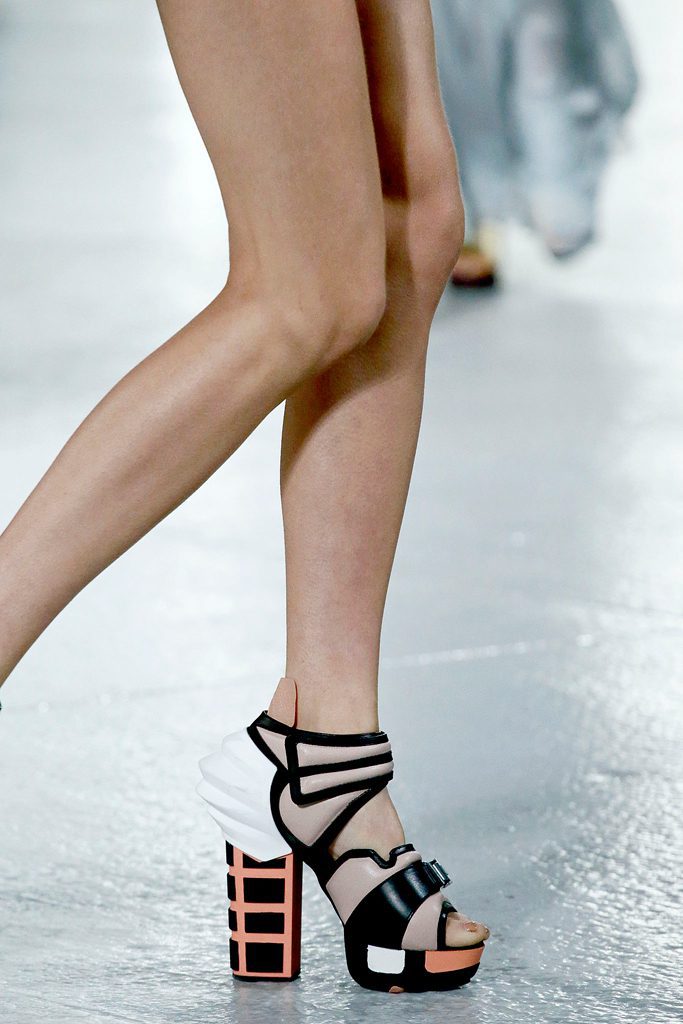 Yellow, grey, and black with a reflective metallic patch on the front graced a pair of heels while a softer, more feminine peach color paired with black and metal hardware on a strap right above the toes exposes more of the foot.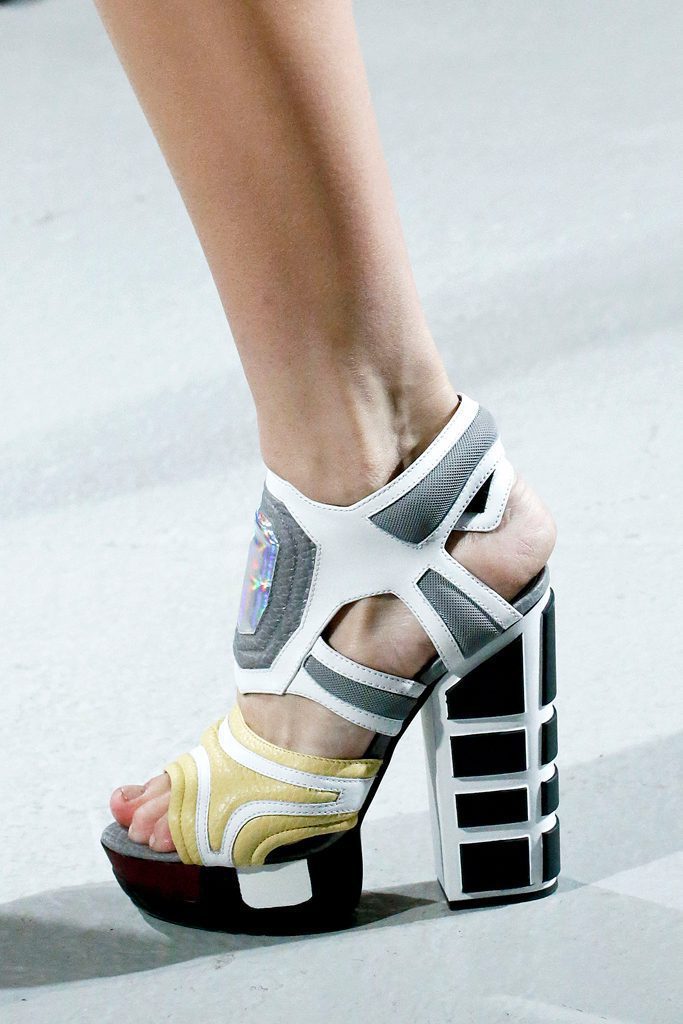 This is the perfect shoe for looks that has a lot more edge and creativity behind them seeing as that they were featured in a collection inspired by dungeons and dragons. Does this futuristic shoe have a future gracing your fashion-forward closet? Sound off below and let us know.