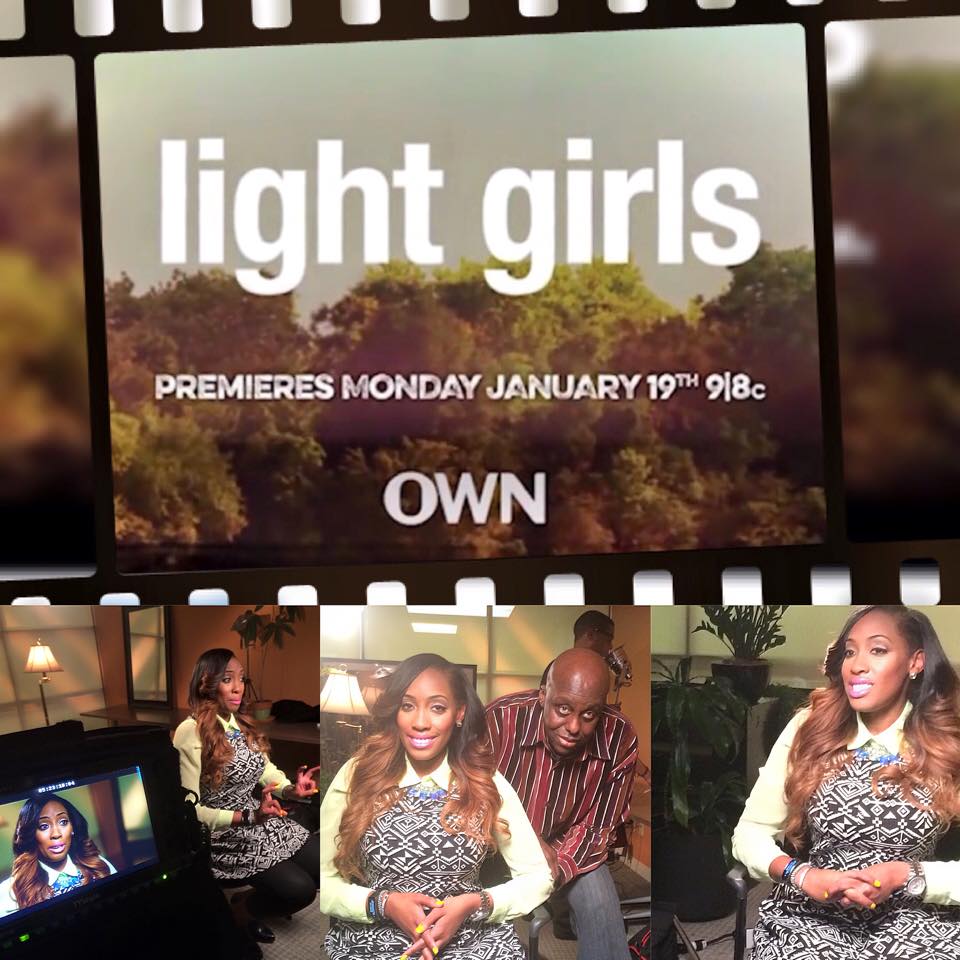 When I was asked to be apart of the follow up to the critically-acclaimed "Dark Girls" documentary – I felt completely honored to share my two cents as a brown girl living in a light vs dark world. Produced by the legendary Bill Duke, I joined Keke Wyatt, Erica Hubbard, Lisa Raye, Chante Moore, Kym Whitley, Essence Atkins, Claudia Jordan, Raven Symone and more featured in Oprah Winfrey's new 'Light Girls' Documentary which aired on OWN kicking off the #Selma50 celebration and Martin Luther King Day (January 20th) earlier this week.
From the creator and director of the critically acclaimed documentary Dark Girls, award-winning filmmaker Bill Duke continues the conversation on colorism with Light Girls.  Sharing the untold stories and experiences of lighter-skinned women, Light Girls dives deep into the discussion of skin color, preference, privilege, pain and prejudice.  The documentary features interviews with Russell Simmons, Soledad O'Brien, Diahann Carroll, India Arie, Iyanla Vanzant, Michela Angela Davis, Kym Whitley, Salli Richardson-Whitfield and more.
While I can't identify with the plight of the dark skin girl or the light skin sista struggle, I felt the duty to share my insight in hopes that it incites a different perspective on the colorism conversation in America (specifically in the youth of America.)  Did you catch the much-talked-about "Light Girls" documentary that aired on OWN?  View the full episode below…
After watching Light Girls, what are your thoughts?  Is this just another documentary or do you believe that these conversations on colorism are past due?  Share your thoughts below.
Comments