One diva from Atlanta, GA is on a mission to reach 11,000 people across the world, from Atlanta to Africa.
Primary mission: Obtain 11,000 pairs of shoes in 30 days to benefit those with no shoes.
Tired of the younger generation being represented as having a lack of integrity and self absorbed, Oluwwatoyin Salami and business partner Evan Eskridge, both 24, wanted to bridge the gap between quality, creativity, and purpose.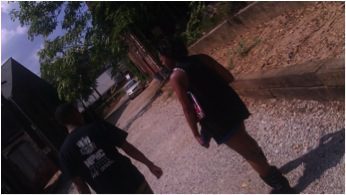 We decided to put together multiple talents as a call to action. "We wanted to be the change we wish to see -a group of young people doing something for nonprofit instead of looking for profit. Pave a different path."
We were curious to know why 11,000 shoes? "Soles4Soul Inc. is the charity and they have a mission to collect eleven million shoes in the year 2011. We figured that the demographic we are targeting definitely can contribute 11,000 shoes to help this cause. Since its just one month we decided on 11,000."
Majority will benefit the homeless population in Atlanta, but will ultimately touch people globally that are otherwise unable to obtain a single pair of sneakers.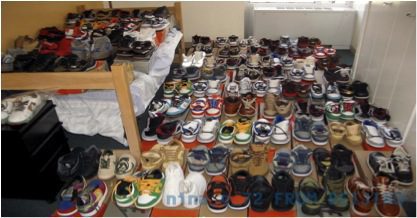 This mission is particularly interesting to me because it's shoes instead of clothes, like most charities.
Oluwatoyin decided on shoes because her father is from Nigeria and once told her a story of him being six years old and having to mow someone's lawn just to get a pair of shoes because his family couldn't afford to buy him any. Without the shoes he wouldn't have been able to continue in school. Her father is now a doctor, and she finds it empowering to think that these pair of shoes could be the foundation for many kids to go to school and become future doctors and lawyers.
"We will be doing different events throughout the community in 30 days. The finale will be the Sneaker Ball, this is an annual event and the theme this year will be "fresh start". This event is a very trendy event in which everyone dresses up, but wears their favorite sneakers. Everything at the ball will be fresh from the shoes, to the mindset, to the food. Being as this is the finale everyone should have a fresh mindset with our mission in mind and the hard work under our belt. The food will be fresh as well from Organic  vendors.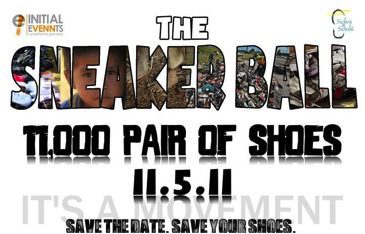 How can you contribute to the cause?
"We have various bins set up in Atlanta, which are listed on our website at www.withoutsole.com. Also follow us on Twitter, @withoutsole, for updates on upcoming events, giveaways, & more opportunities to contribute."