The taping of BET's Black Girls Rock took place in New York City this past weekend and if you follow Celebrity Stylist June Ambrose on Instagram then you might have seen a few behind the scene pictures as she prepped to style clinets for the award show and  previewed the haute shoes that ended up on a certain black girl that rocks haute soles.  Can you guess which R&B superstar rocked these heels on stage?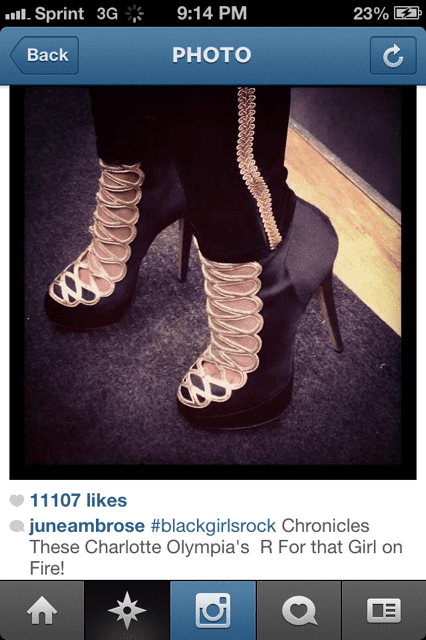 It's none other than singer-songwriter Alicia Keys, who's caught gracing the stage in a pair of six inch Charlotte Olympia Zena Booties.  The almond toe ankle bootie are suede and calfskin with a leather lining and sole. The signature spider web logo in gold is placed on the sole as well. Lets not forget the best detail on the shoe, the crisscross gold leather brocade inspired detailing, which is a must have trend for fall.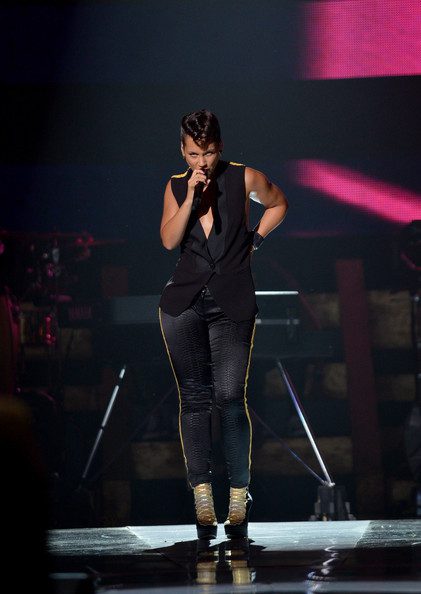 It doesn't matter if you want to evening charm to a day time look or upgrading your shoe collection for your night life these bootie will for sure get the job done. To build an outfit around the gold brocade front pair these shoes with Fall's hottest color, Oxblood. The expose foot paired with the almond toe is great when you want to step out in style on those chillier autumn nights, because whats worst then having frost bitten toes. For the divas who wants to be the "girl on fire", as June Ambrose Says then look no futher, these heels are for you.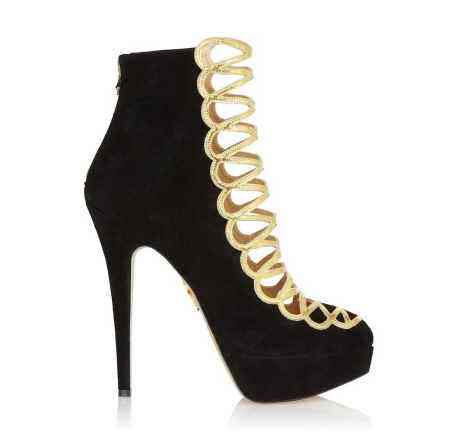 Ladies what are your thoughts on these shoes, are you feeling them like stylist June Ambrose? Would these shoes make you feel like a girl on fire or would your rather set these on fire? Let us know below!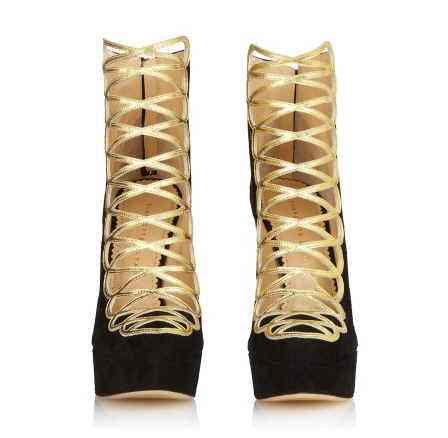 Images Courtesy of June Ambrose Instagram & http://shoefessional.com/