It's no secret that I love to travel, I've scored over 100k miles this year alone and I couldn't have done it sanely without my favorite traveling companion – my gadgets.  Traveling locally or abroad requires that you carry essential tech to keep you connected, entertained and productive at all times. From keeping charged up to sharing on my favorite social media networks, discover just a few of the best travel gadgets for the tech-savvy jetsetter below.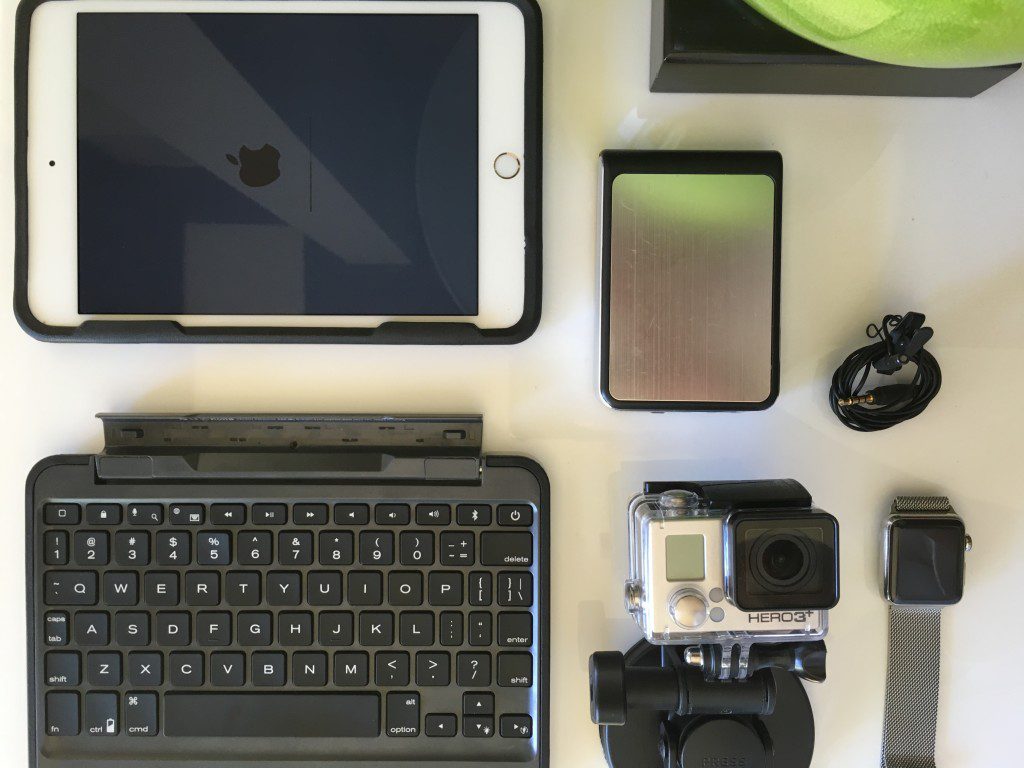 Apple iPad Mini 4 ($389.00) –  The Apple iPad mini 4 is the nucleus of my information, entertainment and production hub of gadgets.  The lightweight tablet has a faster A8 processor, better front/rear cameras and a more vivid Retina display.  The slimmed-down design, and the ability to run split-screen apps in iOS 9 makes multitasking a breeze on the go, making it perfect for making moves, no matter where your travels may take you.
ZAGG Rugged Book Case ($103.99) – The Zagg Rugged Book case is the accessory that keeps me productive – no matter what.  Its unique hinge secures my tablet at virtually any viewing angle and allows for a convenient keyboard, video, and book mode, it also folds flat for a protective case mode. A multi-layered, removable case protects my iPad from the impact of tumbles and keeps my tablet safe from scratches no matter where it goes.
GoPro Hero 3 ($398.00) – GoPro Hero cameras aren't just for extreme sports enthusiasts!  It's also for the professional jetsetter or occasional videographer who wants to capture the moment (hands free) while enjoying the moment too.  With an improved 6-element lens, you can select from Ultra-wide, Medium and Narrow field-of-views to deliver more perspective-capture options than ever before.  Plus it's wifi enabled and with the app you can preview the moments right from your smartphone.
Apple Watch ($698.00) – An Apple watch can be quite useful for many things while traveling to new places.  From inconspicuous maps that eliminate the awkward touristy vibe to banking and social media apps readily available at a flick of the wrist.  With plenty of accessories and interchangeable bands available, I keep my Apple Watch in use from the moment I check into my flight using the Delta app to the moment I'm requesting an Uber or ordering food for my trip back home.
iPhone lavilier microphone ($19.99) – If you love to vlog from your smartphone or tablet, or just like sharing on Periscope or Snapchat, this iPhone microphone is for you! With the Miracle Sound Microphone you can finally create the perfect videos and audio files on your smartphone and tablet. Pristine sound without effort, no matter where you are!
Power bank ($34.99) – Not all power banks and portable chargers are created equal.  That's why when I first got my hand on a multi-usb power charger, I couldn't imagine myself traveling without one ever since.  The new Sently Power Bank boasts ultra-high capacity 20800mAh with dual 2.1A & 1A USB ports with LCD Display design.  Save time charging your devices on the go with a power bank that will charge your iPhone 6 up to seven times, a Galaxy S6 up to five times or an iPad mini twice!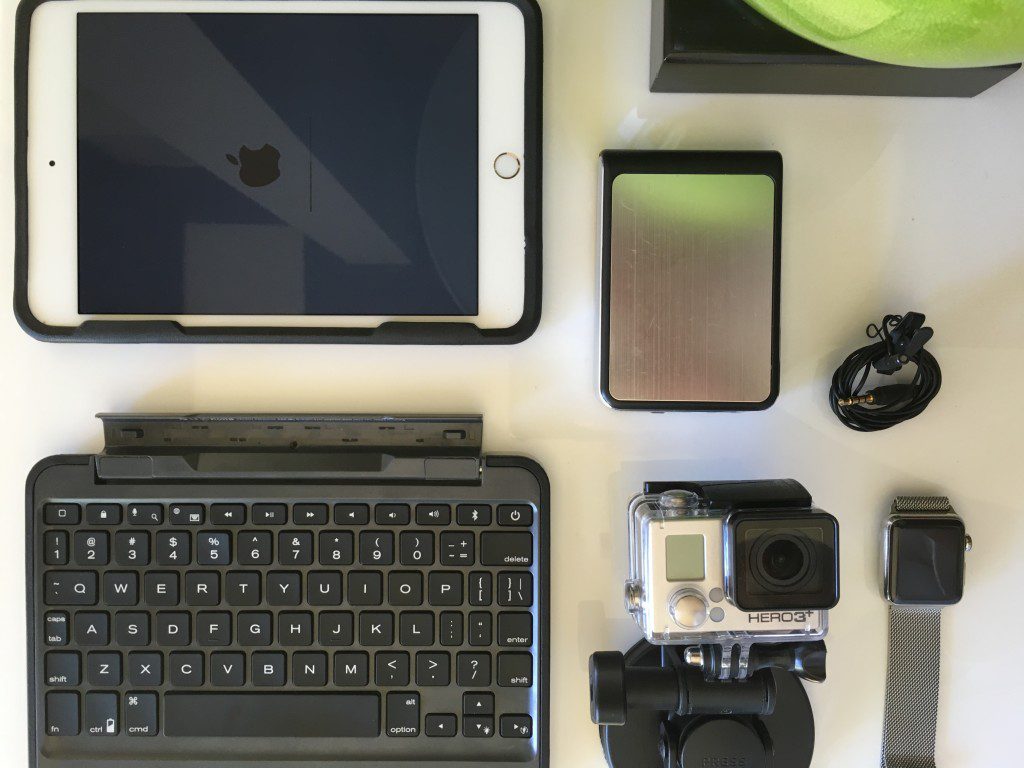 What are some of your favorite travel accessories while on the go?  Share the travel gadgets that you can't live without below!